How to Fix 100% Disk Usage after Windows 10 Upgrade

Jul. 10, 2017 / Updated by Bessie Shaw to Tips
Follow @BessieShaw
High disk usage or 100% disk usage in Windows 10 has been a headache since the Windows 10 upgrade or the Windows 10 anniversary update. Whenever turning on the laptop or desktop, you may find the disk usage in Task Manager has been in 100%, but you even do anything with your computer.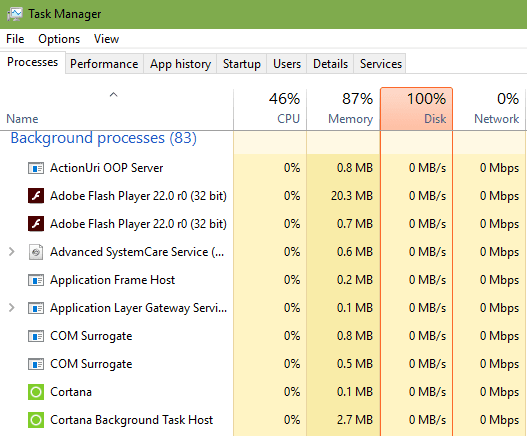 Today we will introduce to you several ways of how to fix 100% disk usage after Windows 10 upgrade or Windows 10 anniversary update.
Also See: Add Disk Space by Double-shrink Hiberfil.sys in Windows
How to Fix 100% Disk Usage in Windows 10
Below are top 5 solutions to help you to fix Windows 10 high disk usage issue, with which you can also fix Windows 8 100% disk usage problem. The methods also adapt to laptop or desktop of various PC bands, like Asus, Acer, HP, Dell, Lenovo, IBM, Sony, Samsung, etc.
Way 1: Disable the Superfetch Service
This service is built to improve PC performance by speeding up the startup of programs and pre-loading the apps you often use into memory. But if you do nothing after powering on, it will still take up high percentage of the disk. So disable the Superfetch service to fix the Windows 10 100% disk usage issue.
1. Use Windows shortcut keys Win + X to launch the quick menu and select Computer Management.

2. Expand Services and Applications in the left column and click on Services.

3. Navigate to Superfetch and double-click on it, and then select Disable from the drop-down menu of Startup type.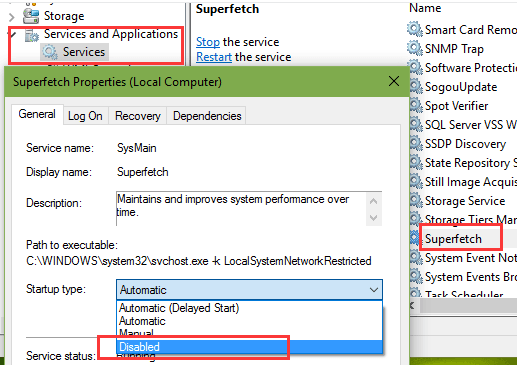 Way 2: Disable HomeGroup Services
The HomeGroup services also affect the feature of the hard drive and the running speed of the system. So disable them.
1. Repeat Step 1 and Step 2 of Way 1 above.

2. Navigate to HomeGroup Listener and HomeGroup Provider and disable them with the same method above.
Way 3: Modify the Virtual Memory Value
Virtual memory can be considered as being an extension of the physical memory. Set a manual value for the virtual memory to solve the 100% disk usage in Windows 10 and improve the PC performance.
1. Use Windows shortcut keys Win + PauseBreak to open System.

2. Click on Advanced system settings in the left column.

3. Choose Advanced tab. Click on Settings under the Performance item and open the Performance Options.

4. Choose Advanced tab and then click on the button Change.

5. Uncheck the Automatically manage paging file size for all drives and then choose Custom size to set proper paging file size for each drive.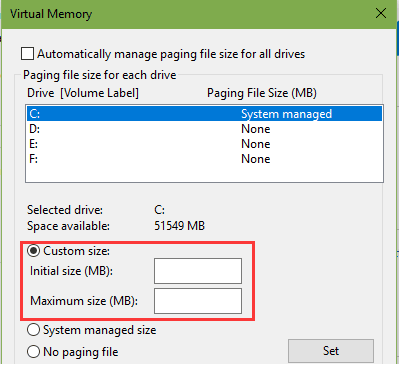 Note: The size should be about 1.5 times or twice that of the memory. For example, if the physical memory is 2G, the initial size is recommended to be set to 2G*1.5*1024=3072MB and the maximun size 2G*2*1024=4096MB.
Way 4: Update AHCI Driver to Fix 100% Disk Usage in Windows 10
Outdated AHCI driver will affect the system performance and result in 100% disk usage in Windows 10, 8, 7 and other Windows OS. Besides, outdated, missing or broken drivers can also cause issues like ghost touch screen, Bluetooth not working, PC not waking up from sleep, etc.
So use some professional driver update utilities, for example, Driver Talent, to fix the high disk usage problem.
You can click the button below and get such a utility directly.
1. Click the button Scan to detect the PC for outdated drivers.
2. Click Update to download and install the latest and the proper AHCI driver.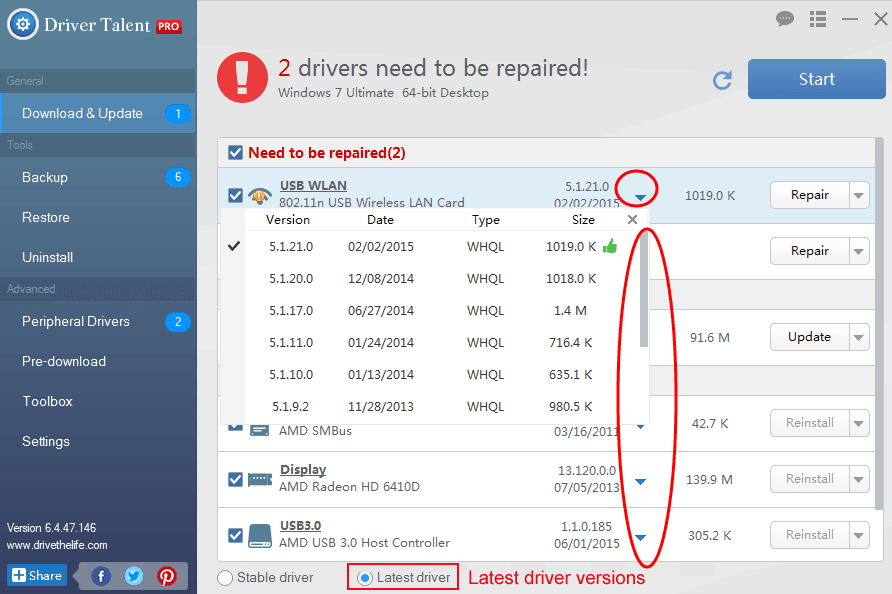 3. Restart the PC to make the newly installed driver take effect.
Also See:
Way 5: Disable Drives Scheduled Optimization
Though drives defragment and optimization is helpful to improve disk performance, it is not necessary to optimize the drives in schedule. You can disable the drives scheduled optimization to solve the 100% disk usage in Windows 10, 8, 7, etc.
1. Right click on the C drive and select Properties.

2. Choose Tools tab and then click on the Optimize button.

3. Click on Change settings button and uncheck Run on a schedule.
If you have more solutions for solving the 100% disk usage in Windows 10 or Windows high disk usage problem, share them with a typing in the comment section below. If this article is helpful to you, add it to your bookmarks.
Recommended Download