How to Use Driver Talent for Network Card
Important: To improve user experience, we update DriveTheLife for Network Card to a new version called Driver Talent for Network Card with a fresh new look and some fantastic features. Now all users can download this new version to install network drivers and other drivers.
Can't connect to the Internet on your PC? No Wi-Fi after reinstalling or updating Windows OS (like updating to Windows 10)? To fix this Internet issue, install the network driver on your computer with Driver Talent for Network Card. It enables you to install the best-matched network driver without Internet connection.
Note: Normally, installing drivers requires good Internet connection. Lots of you can't download the network driver just because you can't access the Internet, which drives you in the embarrassing situation: no Internet, no drivers. Driver Talent for Network Card helps you out. It contains all network drivers in the database and enables you to download and install network drivers offline immediately. This helps to fix network issues and allows you to access the Internet again.
Here is the user guide of Driver Talent for Network Card. Try it on your laptop, desktop PC, or notebook computer on Windows 11, Windows 10, Windows 8.1, Windows 8, Windows 7, Windows XP, Windows Vista or Windows Server.
Activate Driver Talent for Network Card to the Pro version to enjoy all features for a lifetime license.
---
Part 1. Download Driver Talent for Network Card
Download Driver Talent for Network Cad on your computer when you can access the Internet. That is, you need to download this tool online before you do anything that leads to Internet disconnection, like you are going to reinstall Windows OS, do Windows OS update, or reinstall/change the network adapter.
Alternatively, you can download this tool on another available computer that has Internet connection and then transfer this tool to your internet-disabled computer.
Part 2. Install the Best-matched Driver for Your Network Card Offline
After you get the download file of Driver Talent for Network Card on your internet-disabled computer, double click the file to install the app. During the app installing process, it will detect your network adapters and USB wireless network cards, and find the best-matched network drivers to install at the same time. This is the unique advanced technology that makes Driver Talent for Network Card top the list to fix network driver issues.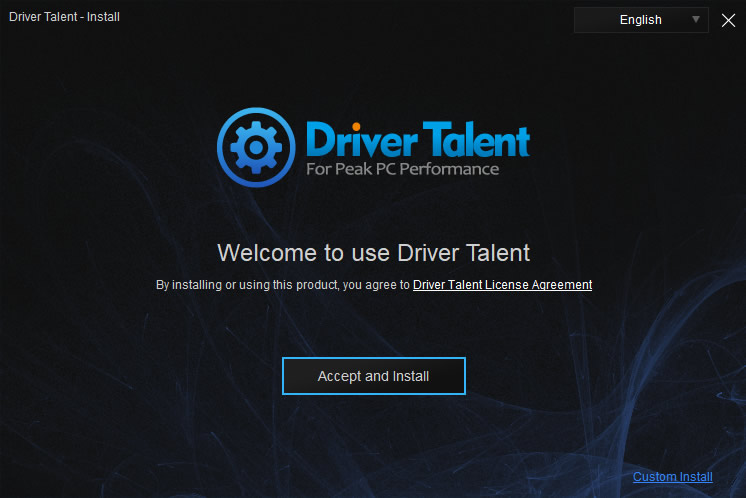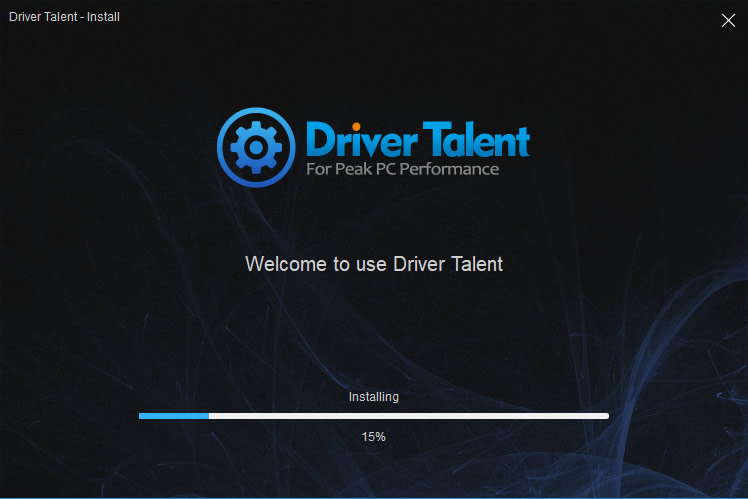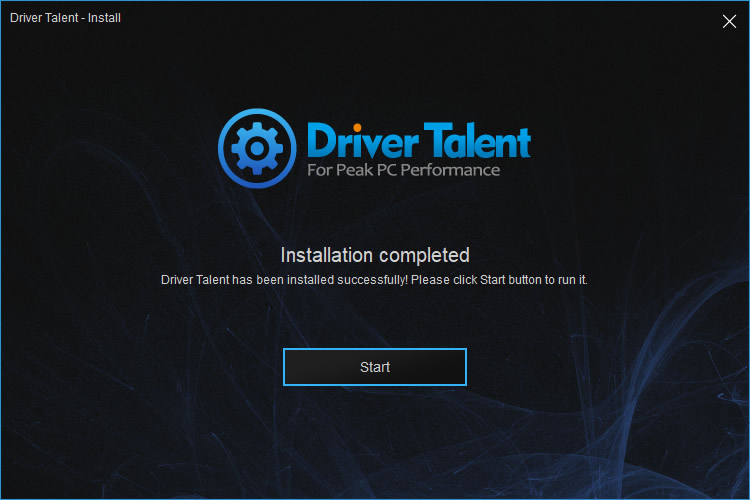 After the installation is finished, the newly-installed network drivers will work instantly. You will see that the computer has Ethernet Internet connection or wireless Internet connection, and it's in good condition.
For some network adapters, you need to restart the computer to make all changes to take effect. If you've installed the network driver but see no Internet connection, just reboot your computer.
Part 3. Download, Update and Fix Drivers with Internet Connection
Once the installing process finished, you get the network driver installed and now you can connect to the Internet. Launch the app, and you will access the basic interface of Driver Talent. You can have the all-round control with all drivers, such as download all drivers, update to the latest ones, repair the corrupted or broken ones, reinstall/reboot drivers, backup or restore drivers, pre download drivers before formatting/reformatting, download drivers for another computer, and do more. For further details, refer to the user guide of Driver Talent.