Top 4 Ways to Fix "Driver Power State Failure" Error in Windows 10, 8.1, 8, 7, Vista, XP
Aug. 10, 2017 / Updated by Bessie Shaw to Windows Driver Solutions
You choose to read this article because you've encountered "DRIVER_POWER_STATE_FAILURE" error (also called error 0x0000009F) on your PC. The error often displays a Blue Screen of Death (BSoD) and occurs almost in all the Windows OS. Don't be panic and the article will show you top 4 ways of how to fix the Driver Power State Failure error.
What Is Driver Power State Failure?
DRIVER_POWER_STATE_FAILURE error occurs when there is power state changing, like when you place the PC to a sleep mode, when you take the PC out of sleep and when you shut down the machine.
The error may be caused by driver issues such as incompatible drivers, corrupted or outdated drivers for any hardware. So the key solution to the issues is fixing the problems related to drivers.
How to Fix Driver Power State Failure Error?
Here are 4 ways for you to resolve the error of DRIVER_POWER_STATE_FAILURE.
Method 1: Fix Driver Power State Failure Error in Safe Mode
You could fix DRIVER_POWER_STATE_FAILURE error by uninstalling the problematic device drivers in safe mode in Windows OS.
Note: There are different ways to enter the safe mode in different Windows Operating Systems. If you don't know how to enter the safe mode, please click the link: How to Enter Safe Mode in Windows 10, 8.1, 8, 7, Vista, XP.
After entering the safe mode, you need to follow the steps below to fix the driver power state failure error:
Step 1: Find Problematic Drivers
Right click the Computer and select Properties. Click Device Manager to find whether there are yellow exclamation marks beside the hardware names.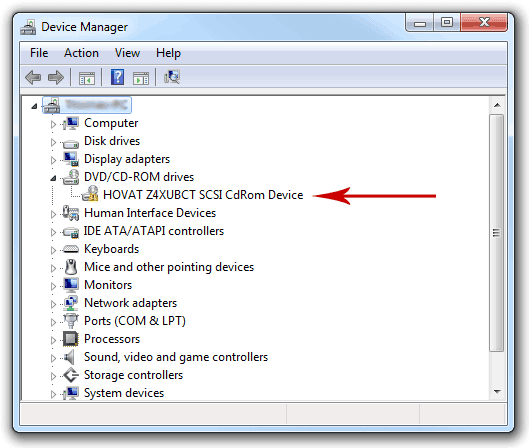 Step 2: Uninstall the Drivers
Right click the hardware with problematic drivers and select Uninstall.
(Note: If it is the recently installed programs that cause the blue screen, you also need to uninstall the programs in this way.)
Step 3: Reinstall the Drivers
Restart the PC and go to Control Panel. Select System and Security and choose Windows Update. Click Check for updates. Follow the instruction to install the driver updates.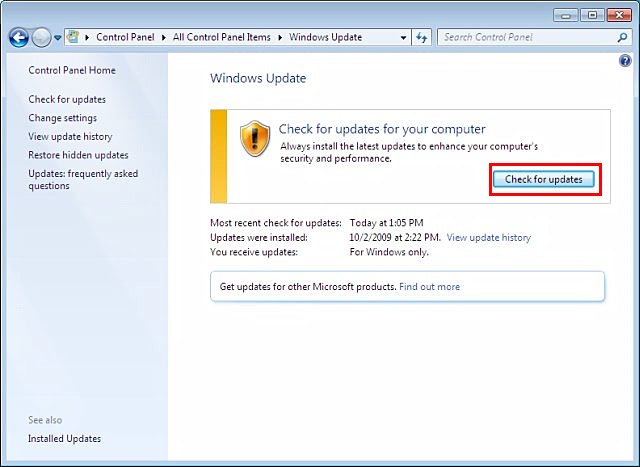 (Note: You can also download and install the drivers manually if Windows Update stops working.)
Read More: How to Fix Windows Update Not Working
Method 2: Upgrade the BIOS to Fix Driver Power State Failure Error
You could find the BIOS information on your device, and then search for the BIOS updates on the manufacturer's support website which provides the download.
(Note: You'd better be careful with this method though it is an easy way to fix driver power state failure error.)
Read More: Easy Way to Free Update Your BIOS
Method 3: Fix Driver Power State Failure Error with System Restore
System restore can be used to solve system issues like DRIVER_POWER_STATE_FAILURE error. It allows Windows users to roll back the PC's state to that of a previous point in time.
If you have ever created system restore points before the error, now you can roll the system back to a normal state with the steps below:
Step 1: Right click the Computer and select Property.
Step 2: Select System Protection, and then choose System Restore…in the opening dialog.
Step 3: Click Next and choose a desired system restore point form the table.
Read More: How to Fix System Issues with System Restore
Method 4: Roll the Drivers Back to Previous Versions
Driver power state failure error may also occur after installing new but unstable drivers. You could roll the problematic drivers back to the previous versions with Driver Talent, which is a professional troubleshooter for driver problems.
Download Driver Talent directly before fixing the driver power state failure error:
Here are 3 easy steps to fix driver power state failure error:
Step 1: Scan for Drivers Issues
Run Driver Talent and click Scan. The software will detect all the driver issues on the PC, such as outdated drivers, incompatible drivers and so on.
Step 2: Repair Problematic Drivers
Click Repair or Update to fix driver issues. Driver Talent will help to download drivers of previous versions that are relatively stable.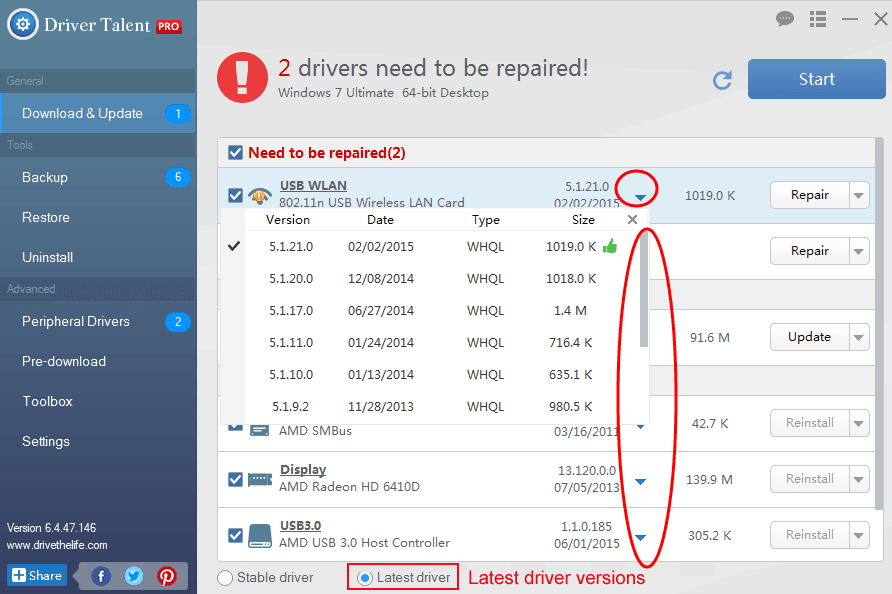 Step 3: Reboot the PC
The new-installed drivers will take effect after you reboot the PC. And now you have solved the issues of driver power state failure.
Besides, Driver Talent can also back up drivers and roll them back some day in case there are problems such as boot loop, black screen, no Wi-Fi available, etc.
Read More: How to Backup Drivers in Windows 10, 8.1, 8, 7, XP, Vista
You may also be interested in these BSOD-related articles:
If this article is useful to you, please share it with your friends. If you have any questions of fixing driver power state failure error or BSoD, please comment in the section below or click the LEFT MENU on this page. Any other Windows blue screen-related questions, see Resource Center on this site.
Recommended Download