2022 Dinkum on Steam Fails to Open on Win11
Jul. 27, 2022 / Updated by Hope Law to Gaming Solutions
In July 2022, James Bendon released a brand-new cooperative adventure farming and life simulation video game, called Dinkum; only for Microsoft Windows. To begin a fresh Dinkum existence and construct the shelter in the wilderness, play a life simulation game similar to Animal Crossing. Playing with pals, exploring islands, deserts, and forests, etc. Despite the fact that it has garnered a lot of great feedback on Steam, some players have reported that Dinkum crashes upon PC startup.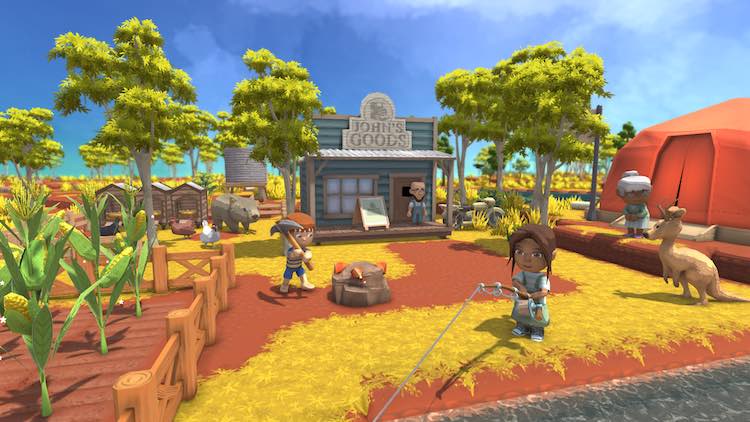 It appears that most PC games are prone to starting crashes, delays, stutters, frame drops, or any other type of graphic malfunction. The game crashing at startup or being stuck on the loading screen indefinitely has become a typical problem with PC games. It's confirmed that there are still many bugs in Dimkum. So if you're one of the victims who runs into this problem, be sure to carefully follow our troubleshooting methods to fix it.
Repair Dimkum crashing for good:
2. Turn off full-screen enhancements
3. Update your graphics drivers
4. Run the game.exe as administrator
5. Close unnecessary applications or programs
01 Check system requirements
In this case, if any specific software / hardware is the cause of problem, you can upgrade the configuration. However, if you are not sure whether your computer specifications are compatible enough, be sure to check the following requirements. Fortunately, if your computer specifications are compatible enough to run the game, then move to the next method.
Minimum Requirements
| | |
| --- | --- |
| OS | Windows 7 / 8 / 10 |
| Processor | Intel Core i3 |
| Memory | 4 GB RAM |
| Graphics | NVIDIA GTX 560, AMD Radeon HD 6970 |
| DirectX | Version 9.0c |
| Network | Broadband Internet connection |
| Storage | 1 GB of available space |
| Sound Card | DirectX compatible |
02 Turn off full-screen enhancements
Sometimes, disabling the full-screen optimization option can solve the problem of game not opening or crashing. To do so:
1. Open the Steam launcher, click on Library.
2. Right-click on Dinkum, then click on Manage.
3. Select Browse local files > Go to Dinkum installed location.
4. Right-click on Dinkum.exe, select Properties.
5. Click on the Compatibility tab, then tickmark Disable fullscreen optimizations to enable it.
6. Once done, click on Apply and OK to save changes.
03 Update your graphics drivers
The game could fail to open or even crash while using an out-of-date or incompatible graphics driver. Therefore, you might try updating the graphics driver on your computer.
Determine the manufacturer, model, OS version, and system type of your graphics card, so you can manually download the GPU driver from the manufacturer's website (eg. AMD or Nvidia). If you don't have that much time, patience, or ability to do so, DriverTalent can easily do it for you automatically.
After you download and install the DriverTalent, your system will be automatically recognized by it. The application will then locate the appropriate drivers for your PC. DriverTalent PRO or FREE versions both allow you to automatically update your drivers. But, using the Pro version only takes 2 steps to finish. And it comes with a 30-day refund policy.
1. Download and install DriverTalent.
2. Run DriverTalent and click Scan button, DriverTalent will then scan your PC to find any problematic drivers.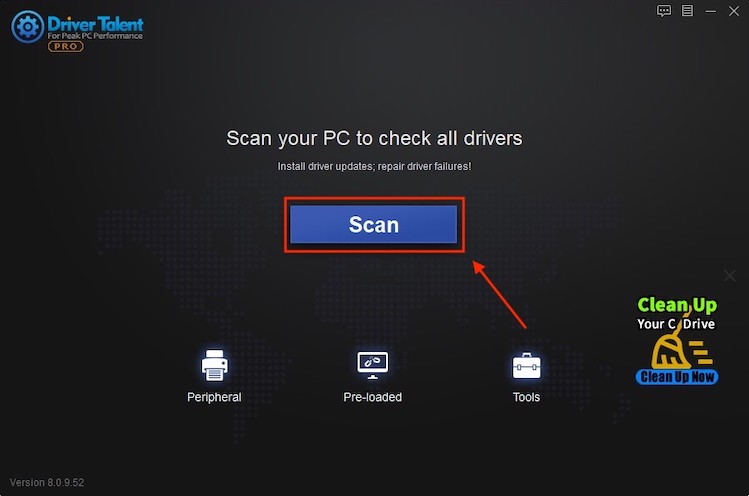 3. Click Install All
To automatically download and install the most recent versions of all the missing or outdated drivers from your system (The Pro version is necessary for this step. You will be prompted to upgrade when you click Install All).
Alternately, you can click the Manual button on each driver's right side to have the correct version of that driver downloaded automatically, and then you can manually install it (you can do this with the FREE version).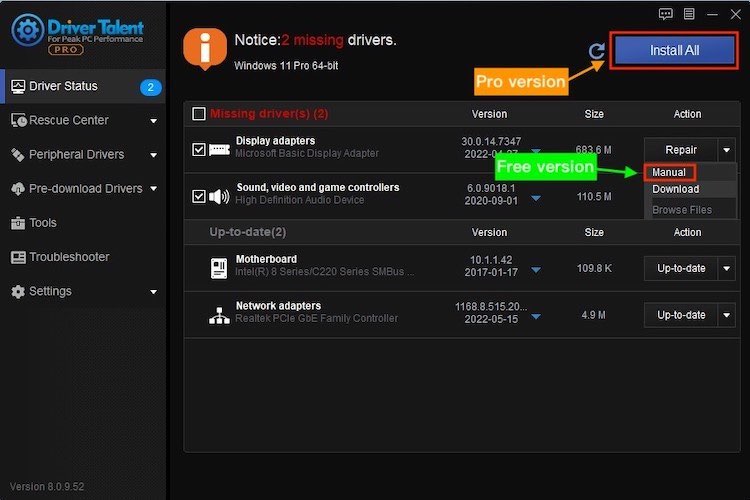 DriverTalent have a 30-day Money Back Guarantee. If you find the application marked your hardware as available but was unable to provide an available device driver when scanning it for you, we guarantee that all your money will be refunded immediately.

✓The Pro version of DriverTalent comes with full technical support. If you have any technical questions, please have your visit on our Support site.
Restart your computer, see if anything has changed. If the problem has not been solved, then we have to try the next method.
04 Run the game.exe as administrator
Additionally, it's advised to always execute the game executable file on a Windows computer with administrator privileges so that User Account Control (UAC) can correctly provide all access. Sometimes the system may think you're trying to run the game without authorizing it. For each game, this is a one-time procedure. To do this, make sure to take the following actions:
1. Right-click on Dinkum exe shortcut file on your PC.
2. Select Properties > Compatibility tab.
3. Make sure to click on the Run this program as an administrator checkbox to check-mark it.
4. Then, click on Apply and OK to save changes.
5. Now, you can just double-click on the game.exe file to launch it.
You can do the same process to Steam launcher. So, you're giving the same UAC access to it.
05 Close unnecessary applications or programs
If your computer is running too many programs at the same time, the game will lack running spaces, and end up of crashing. To close unnecessary apps and programs, please follow the few steps below:
1. Search Task Manager in Windows Search Bar.
2. Click any processes that are taking up too many resources, and then click End task.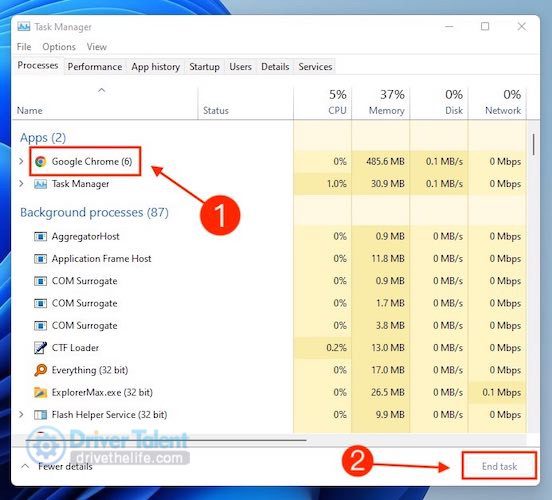 3. Choose the Details tab, right-click the game.exe and set its priority to High.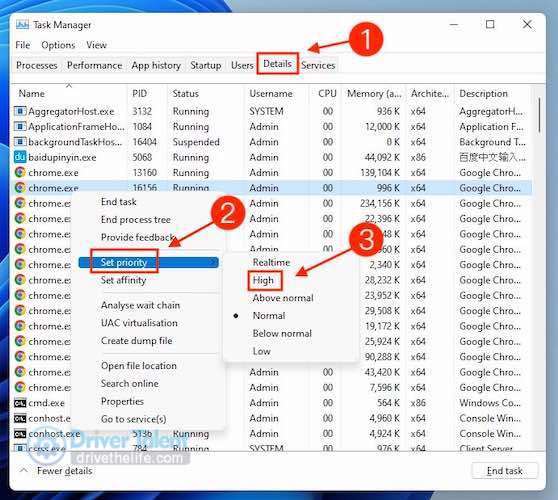 Relaunch the game to see if anything has improved.
---
That's it! Hope you have a nice game experience. Feel free to contact us.
Recommended Download