5 Tips to Fix PUBG Freezing in Windows 10--2022
Jul. 27, 2022 / Updated by Amy to Gaming Solutions
PUBG(PlayerUnknown's Battlegrounds) is a battle royale game that allows players from around the world to compete in groups online. It works on both mobile and PC, but there are still some known issues on computer, such as screen freezing. If this has happened to you and you are also frustrated by restarting the computer again and again, then this article will be of great help to you.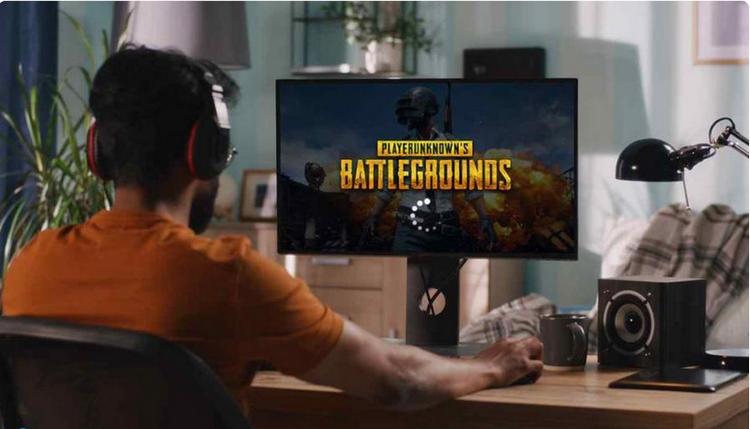 Contents:
Before you get started, you need to make sure your computer meets the minimum system requirements for playing this game.
| | | |
| --- | --- | --- |
| Requirements | Minimum | Recommended |
| Operating System | 64-bit Windows 7, Windows 8.1, Windows 10 | 64-bit Windows 7, Windows 8.1, Windows 10 |
| CPU | Intel i5-4430 / AMD FX-6300 | Intel i5-6600K / AMD Ryzen 5 1600 |
| Memory | 8 GB RAM | 16 GB RAM |
| GPU | NVIDIA GeForce GTX 960 2GB / AMD Radeon R7 370 2GB | NVIDIA GeForce GTX 1060 3GB / AMD Radeon RX 580 4GB |
| Storage | 30 GB available space | 30 GB available space |
Here are some fixes summarized from various game forums. You can try them in any order, and it is not necessary to try them all, just find what works best for you.
1. Turn Off VSync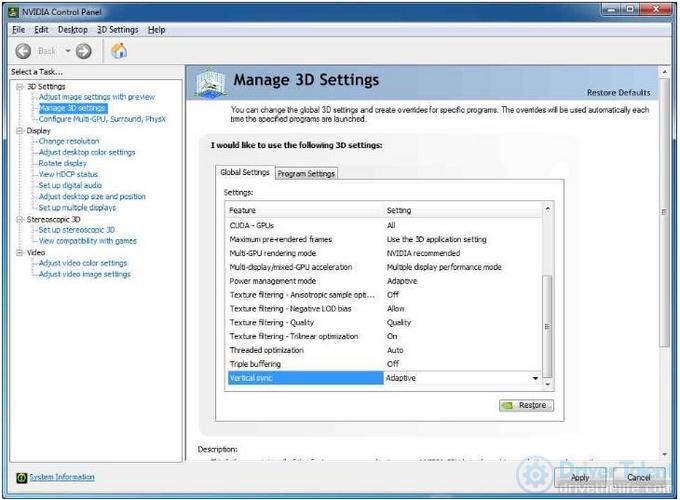 When Vsync is enabled, your game become less responsive. Therefore, disabling it might be helpful to improve your game performance. Take NVIDIA for example:
01. Select the NVIDIA Control Panel from the context menu of the vacant space on your desktop;
02. Choose Manage 3D Settings from the left pane;
03. Head to Vertical sync from the Global Settings menu and turn it off;
Then restart the game to see if the freezing issue has been resolved.
2. Alter Power Settings
There are plenty of power plans available in Windows 10, and the new Ultimate Performance plan is also included. It is a strategy designed to make you fully utilize your computer's capabilities. Therefore, it might be a potential way to fix your problem.
Here are the steps:
01. On your keyboard, press the Windows logo key + R at the same time;
02. In the box, type powercfg.cpl and press Enter;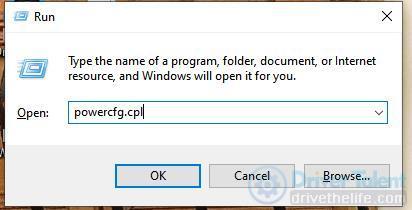 03. Check the Ultimate Performance box in the Hide Additional Plans section;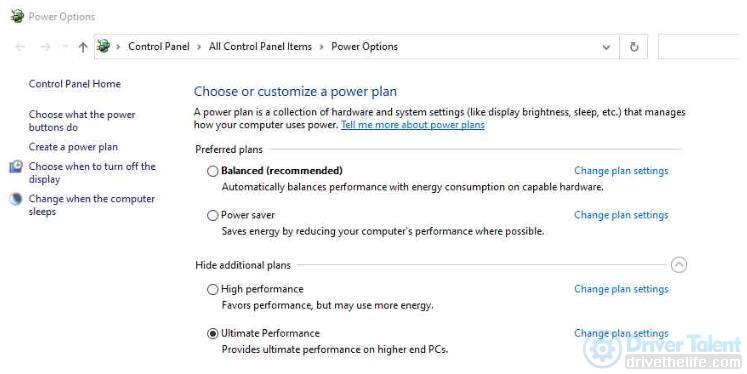 04. If the Ultimate Performance plan isn't shown in the settings, use the Command Prompt to add it;
05. Type cmd into the search box and select the icon from the results;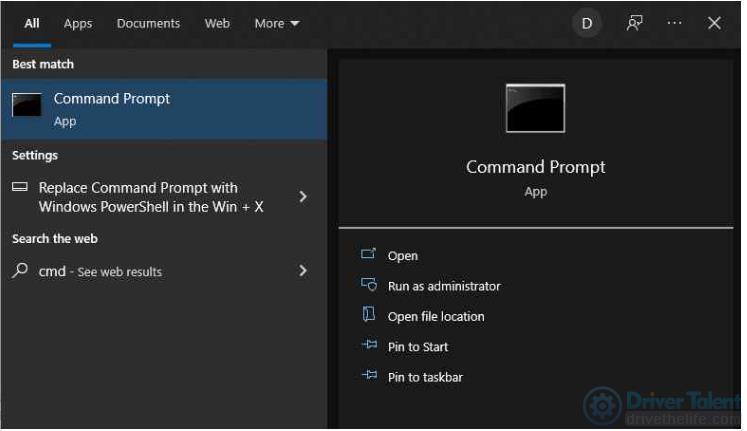 06. Type the following command lines into the prompt and press Enter.
powercfg -duplicatescheme e9a42b02-d5df-448d-aa00-03f14749eb61

After you finished, go to the settings to enable the Ultimate Performance plan.
3. Update Your Drivers
Updating drivers is a tedious and time-consuming operation, but if you have software that can help you update drivers automatically, the problem would become much easier. DriverTalent is one of the best applications in this category, because it completely scans your computer for old, damaged, and missing drivers. In addition, it searches the database for the latest and appropriate drivers, which are then downloaded and installed on your computer to make it run smoother.
Click here to download it:
When it's done, follow me on these steps:
01. Scan your PC.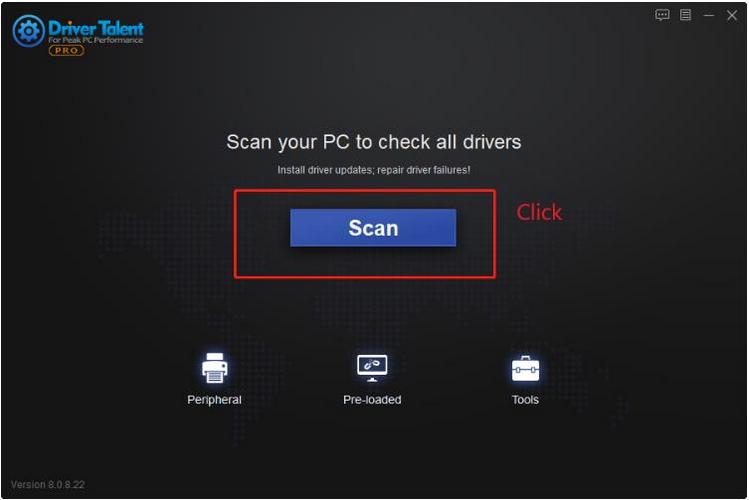 02. Choose the outdated driver and update it.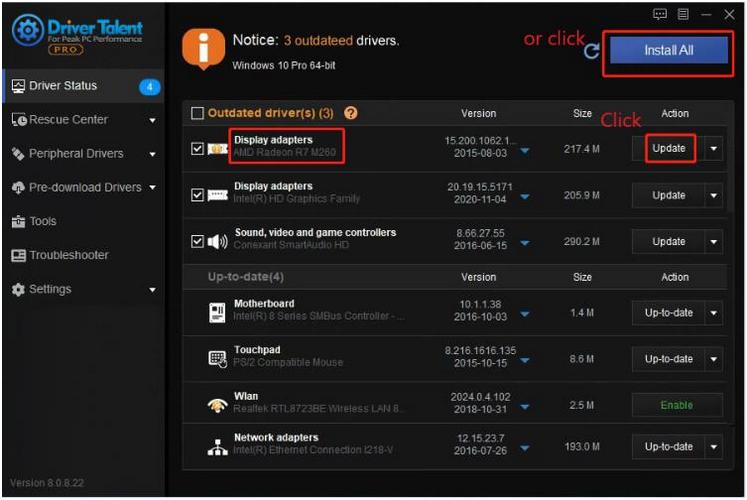 03. Restart the computer to see if the problem persists.
Based on this, there is even one more easier way-- you can update the outdated drivers with just one simple click, which requires the Pro version. If you bought Pro version, you can enjoy the full features of the DT. And a 30-day money back guarantee makes your trial experience has nothing to worry about. What's more, Pro version comes with full technique support, their powerful technique team can solve your problems online whenever you are in need. Surprisingly, the DriverTalent can do more than mentioned above, other issues involved Motherboard, Network card, Display card, Audio card, USB WLAN card and so on, can also be taken care of.
4. Delete Temporary Files
It may also be frozen if the computer does not have enough space to save temporary files. Therefore, you can remove them by following these steps:
01. To open the Run box, press the Windows logo key + R at the same time;
02. After typing %temp%, press OK;
03. Select all the files in the folder and delete them.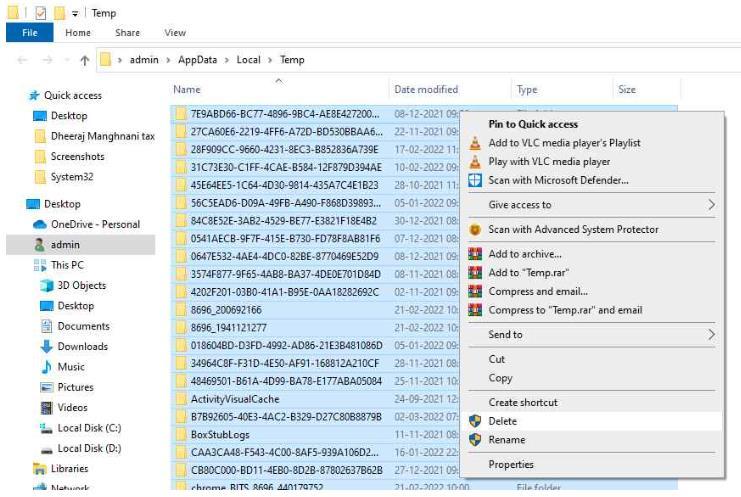 After that, relaunch the PUBG to see if it works.
5. Disable Overclocking
If you use MSI Afterburner or other GPU modifying software, it might be a slightly chance that you have trouble in running your game smoothly. Overclocked graphics cards aren't supported by the game engine. Overclocking can also cause game instability, resulting in the game crashing. Thus you need to disable it to solve the problem. Don't forget to remove all overlays, including Steam, Discord, and whatever else you're using. Such cases might also lead to freezing.
So that's the solutions to the freezing problem. Hopefully, they will be useful to you and will help you enjoy your game more. If you have any questions, please feel free to leave a comment in the comments section and share your thoughts with us.
Recommended Download