5 ways to fix Discord lagging/crashing/not working on Windows 10
Mar. 08, 2023 / Updated by Renata to Windows 10
Discord is a powerful instant messaging chat software. It usually used for gamer's communication. With its powerful functions and extreme practicability, it has been accepted by more and more users, and gradually expanded from the personal field to enterprise management and team communication.
However, you may notice lagging, particularly when streaming, playing video games, or having voice calls. If you experience this problem and are looking to fix it, you're in the right place. This article discusses eight ways to optimize Discord on your Windows 10 PC.
If you are using Discord and come up with voice call lagging, streaming or crashing, this article can help you to fix problems.
Page contents:
Solution3. Update Graphics Card Drivers
Solution4. Clear the Discord Cache
Solution5. End Background Tasks
Soltuion1. Reinstall Discord
There are two simple way to fix any software mis-function: the one is restart computer and the other one is reinstall software.
Before you reinstall Discord, please try to restart your computer and see if the issue resolve. After Windows is running, the system and the required software run in the memory. When the running program fails to close or correct it, the computer needs to be restarted, and the contents of the memory will be cleared, and the software will be normal.
There are too many things running in the memory and virtual memory, causing the system to run very slowly. After restarting and clearing, the system runs faster
If not, then you can uninstall the Discord. Uninstall and delete all Discord files and programs can avoid residual cache conflict with the new download Discord.
To uninstall software, you can do these:
1. Type WIN+S together and input Control to search for the control panel
2. On the control panel, search for Programs and Features
3. Choose to uninstall a Program
4. In the Progress and Features window, right-click on Discord program. And then select uninstall.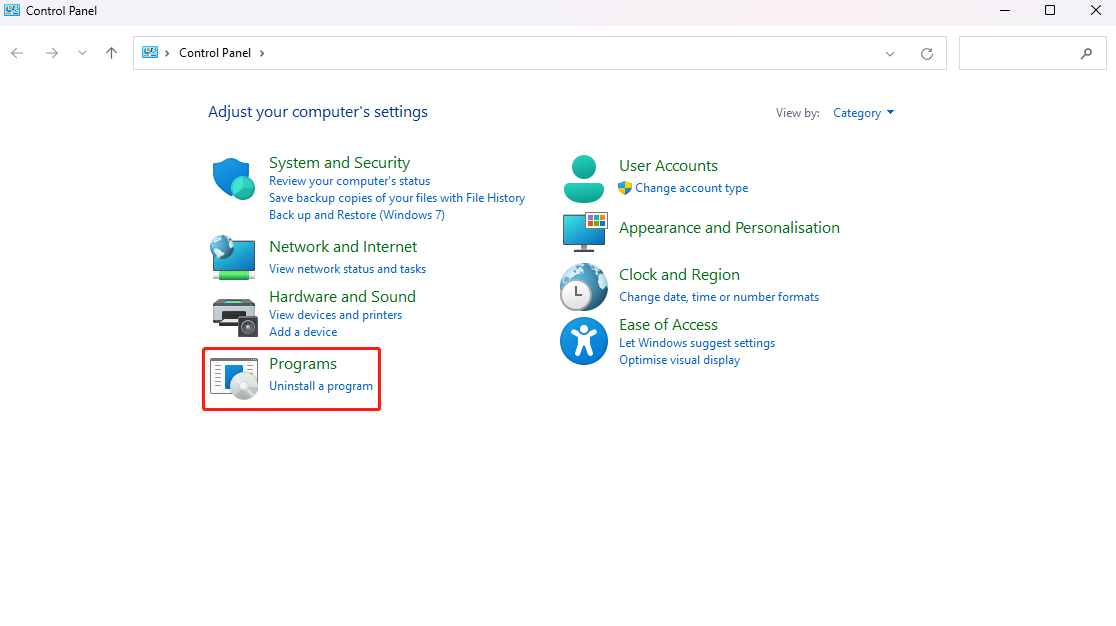 After uninstalling, navigate the original installing folder and clear all residual cache.
Last, download the newest version from Discord official website.
Solution2. Reset Network
The Discord unstable issue might caused from wrong network settings. An unstable network connection must influence the use of Discord, whose performance is Discord communicating unstable.
Note:
The resetting network would clear the saved WIFI passwords and original network settings. Before you reset the internet, please mark down what you have set before.
Reset the Network Settings can solve the poor internet issue.
To reset your network, you can follow the below steps as given:
1. Press WIN+I and open Settings window
2. Choose Network and Internet
3. Navigate to Advanced network settings > Network reset
4. Click the Reset now and restore the network
Solution3. Update Graphics Card Drivers
Outdated drivers may be the trigger of poor performance or malfunctioning applications.
In order to maintain your software in good state, you should check drivers time to time.
Updating the graphics card driver can correct the BUG in the old version, and can further tap the functions of the graphics card hardware, so that some hardware functions can be fully utilized.
Users can use Driver Talent to install or update the driver. It is very convenient to update the driver and install the driver. When the computer has a driver failure, Driver Talent can detect it automatically . Users only need to click the mouse to update and install it automatically, which is very convenient.
Free to use, Scan automatically: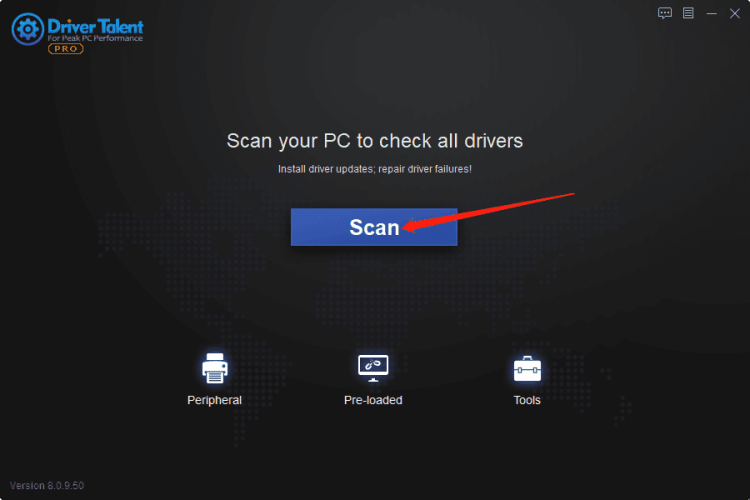 Show all drivers in a list, clear and convenient: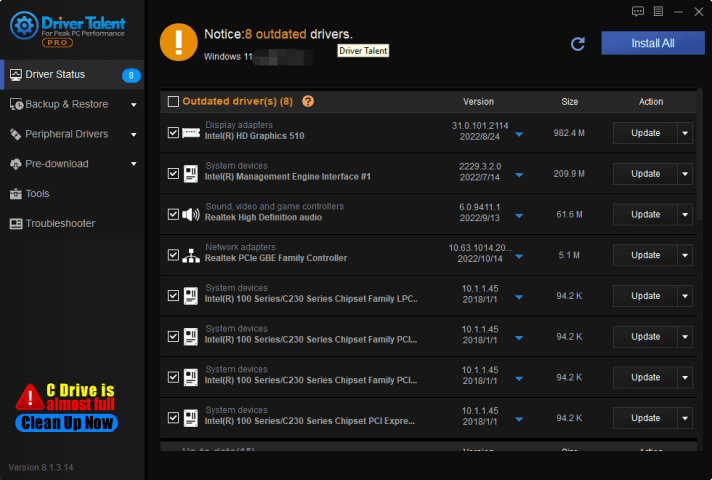 Solution4. Clear the Discord Cache
A cache is data that a computer has received and used once, and then saved for future use. The whole point of caching is that the next time you don't need to fetch the data again from the remote server, you fetch it from your own fast cache. This cache tends to build up over time, taking up valuable memory and causing your PC to crash bad question. Additionally, it causes lag in several applications, including Discord.
Therefore, cache data needs to be cleaned up periodically:
1. Shut down Discord
2. Press WIN+R at the same to open Run box
3. Type %APPDATA%/Discord/Cache and enter
4. After the Cache folder open, press Ctrl + A to select all content and delete.
5. Restart Discord and check if your lagging and slow performance issues are resolved.
Solution5. End Background Tasks
If the above solutions failed to resolve the lagging issue, the Discord not working problem may be due to multiple programs and applications running in the background. That will influence the normal use of Discord.
You can end the background tasks as these methods:
1. Press Ctrl + Shift + Esc to open the Task Manager
2. Switch to the Processes tab and look for any high-memory apps running.
3. End all background tasks except Discord.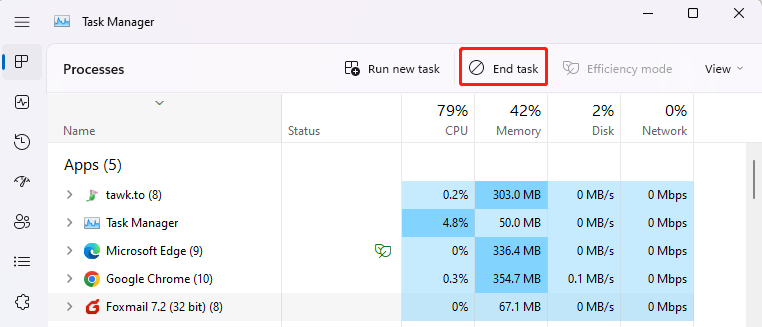 Hope these solutions can help, if you have any methods to fix the problem, please E-mail us.
Recommended Download