6 Quick Ways to Fix Low FPS in Valheim
Jul. 27, 2022 / Updated by Amy to Gaming Solutions
Valheim is a new survival and sandbox video game that becomes a hit recently. However, it's still in the early stage, thus some issues like low FPS will also pop out unexpectedly.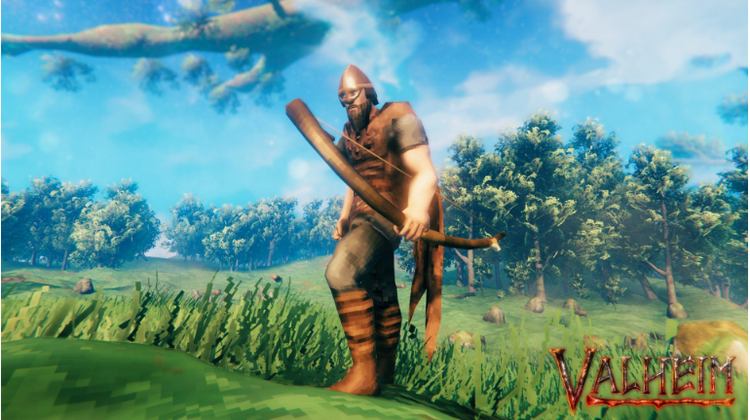 Low or frequently dipping framerates can be very irritating when playing the game. Fortunately, this article will teach yo how to fix such problem, wish it could help you get better game experience.
Contents:
Now scrolling down to find the most suitable one for you.
1. Install Windows Updates
The latest version of windows 10 offers many exclusive new optimizations for most games, so it's extremely necessary to make sure your windows 10 won't be outdated.
Here is how to install your windows updates;
01. Type check for update in the Search box on the taskbar, Then click Check for updates from the result.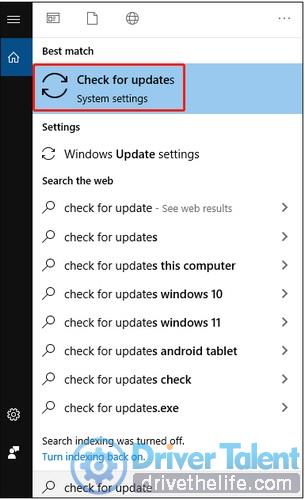 02. Click Check for Updates. It will automatically start downloading and installing if any update is available. After it is done, you will be asked to restart the computer.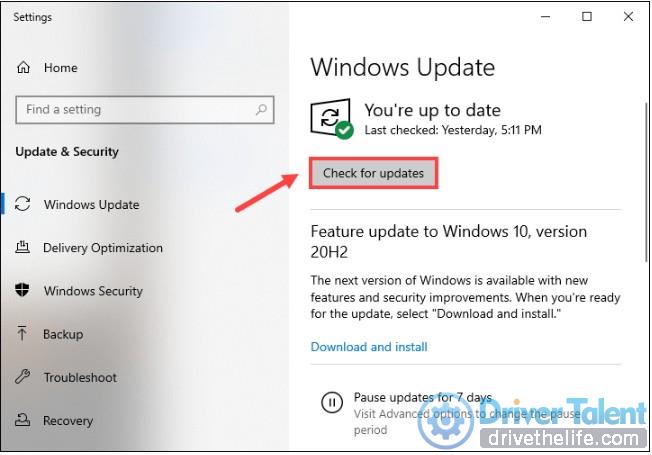 If the problem remains, you can try another one.
2. Edit the Boot.config File
Many gamers find out that after editing the boot.config file, their low FPS performance in Valheim has been fixed. The theory is to make sure the game utilizes your GPU/CPU cores and threads more efficiently.
Here is how can you do this:
01. Open the Steam Client. Under the LIBRARY tab, find your game title and right-click it. Then go to Manage > Browse local files. The window of Valheim's game files should be showed up.
02. Click on the valheim_Data file. Find the file named 'boot' or 'boot.config' and open it with Notepad.
03. Add gfx-enable-gfx-jobs=1 as a separate line at the very top. Then add gfx-enable-native-gfx-jobs=1 right below the first line.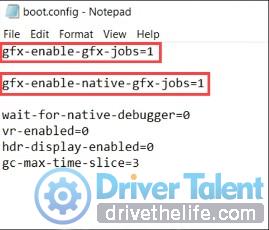 Some people might have artifacts/ lighting issues with "gfx-enable-native-gfx-jobs=1" applied. If you receive any of the issues listed above, just delete this line and your game will be fine.
Now restart the game to see if it works.
3. Set the Launch Options
In fact, instead of a true fullscreen mode, Valheim's fullscreen mode works as a borderless windowed fullscreen mode, which can slow down some performance on some system. You can fix it by adding a command line to Steam's launch options field.
Steps are here:
01. Open your Steam Client. Under the LIBRARY tab, find your game title and right-click it. Then select Properties.
02. Under the GENERAL tab, add -windows-mode exclusive into the LAUNCH OPTIONS field.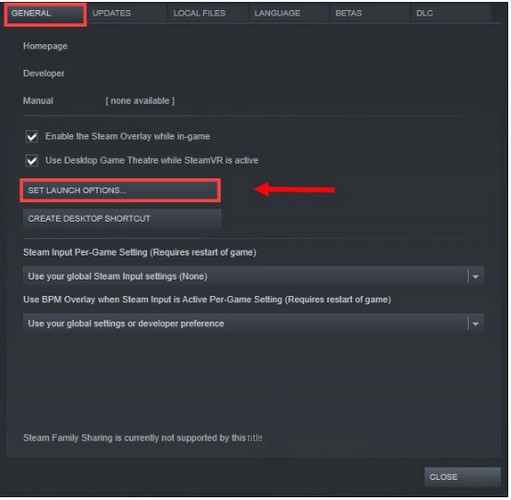 After applying the changes, close the window and play Valheim to check if you get better performance.
4. Update Graphics Driver
Outdated graphics card driver may also cause the low performance in games, therefore, it's very necessary for you to check whether your graphic driver is the latest version. If not, try updating it through those two ways.
First, you can visit the manufacturer's driver download page of the graphic card to find the latest driver that complies with your computer's operating system. Then you can follow the on-screen guide to download and install it.
Second, an easier and automatic way to do this: Download an driver updater tool to handle it for you. For instance, Driver Talent, as a powerful helper, it can not only diagnose the driver issues in the computer for you, but it is also able to automatically update your drivers to the latest or best-matched version quickly.
You can click the link to try it now:
Then follow the instruction to update the driver:
01. Scan the drivers.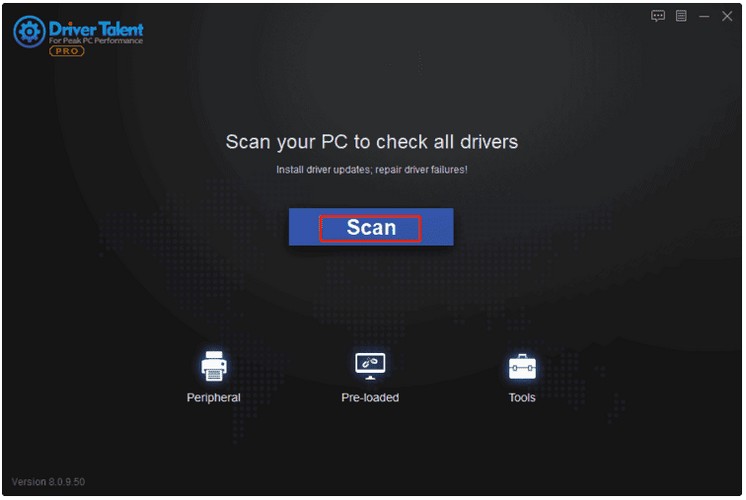 02. Just an example here. You can choose another your target driver to deal with if you find more questionable drivers.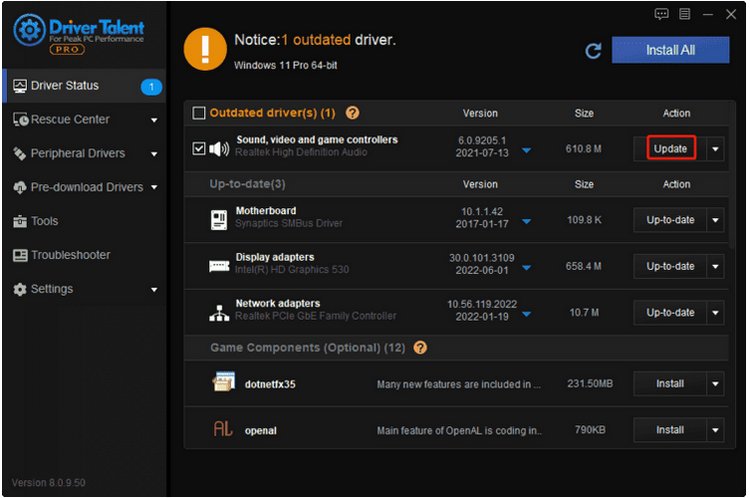 03. After update the graphic driver, you need to restart the computer to see if it's worked.
You can also update the outdated drivers all at once or all at a time, the later requires the Pro version. In Pro version, you can enjoy the full features and a 30-day money back guarantee, no risk for your trial experience. And Pro version comes with full technique support, they can solve your problems online during usage. If you need any assistance, please feel free to contact with their support team at support@drivertalent.com. Driver Talent can do more than this, other issues involved Motherboard, Network card, Display card, Audio card, USB WLAN card and so on, can also be taken care of.
5. Disable Windows Game Mode
Game Mode is a feature in Windows 10 , which helps to focus system resources on games. It's designed to improve the gaming experience, but sometimes enables it could affect your game. Luckily, there is always a way to solve the problem, you just need to disable it.
Now follow me on this:
01. Press the Win + I key to open the Windows Settings.
02. Click Gaming.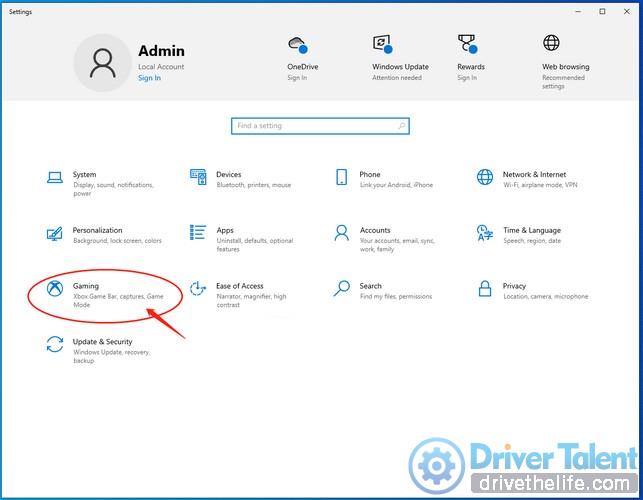 03. Navigate to the Game Mode section in the side bar and click to toggle Game Mode Off.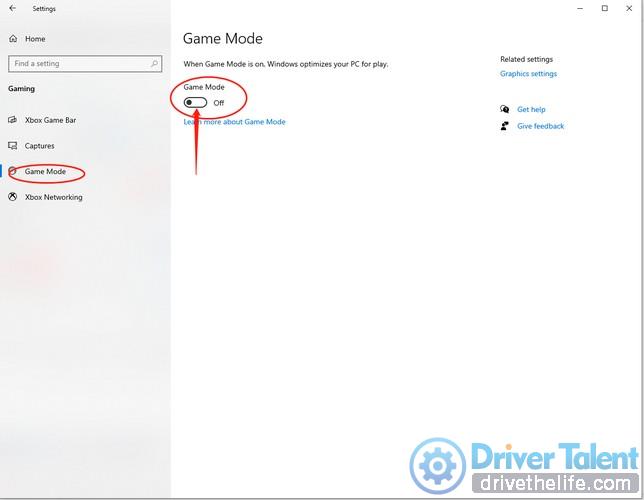 After that, launch Valheim and check if is all set now. If that didn't do the trick, try the next way below.
6. Unlock FPS cap
By default, Valheim is locked to 60fps and you need to unlock the cap by following the instructions below:
01. Log in Valheim. Then click SETTINGS.
02. Select the Graphics tab. Uncheck VSync and then click OK. Then exit the game.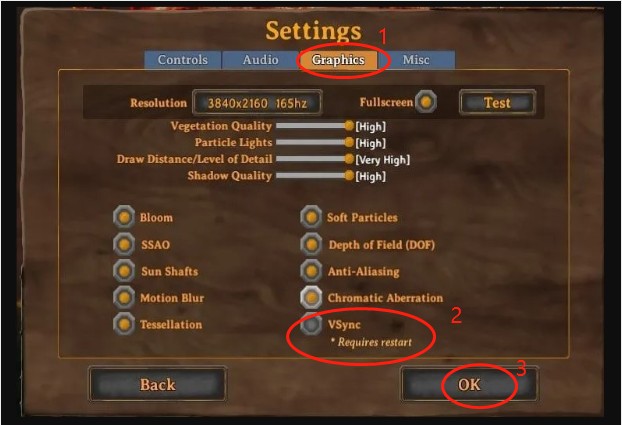 03. Open the Steam client. Under the LIBRARY tab, find your game title and right-click it. Then select Properties.
04. Select LOCAL FILES. Then click Browse.... And you'll be brought to the game's installation directory.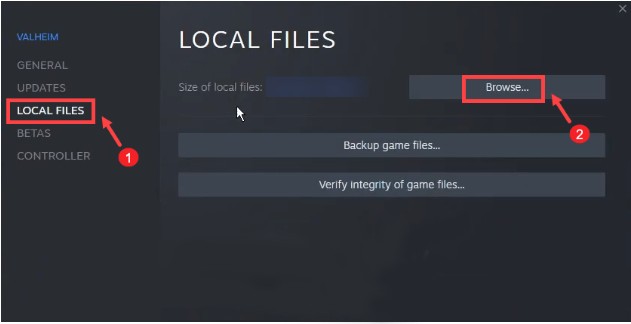 05. Right-click the valheim executable and select Properties.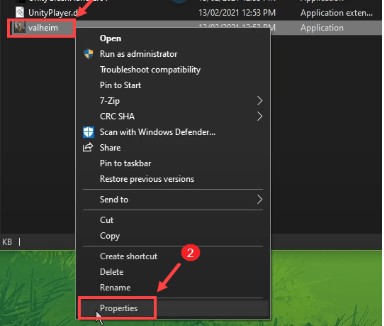 06. Select the Compatibility tab. Check Run this program as an administrator. Then click Apply > OK.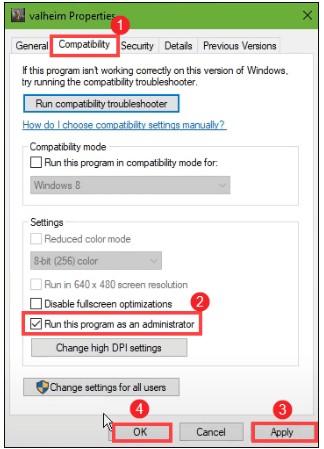 When you are done, the problem should be solved.
Hopefully, these tips could get you better game experience. If you have any questions or want to share new ideas, please feel free to leave your comment in the comment zone. Any words will be highly appreciated.
Recommended Download