7 Quick Ways to Fix the Dev Error 6661 in Call of Duty: Warzone for Windows
Jul. 27, 2022 / Updated by Amy to Gaming Solutions
As a free-to-play battle royale video game, Call of Duty: Warzone has been loved since its release, but many players have reported encountering the annoying Dev Error 6661, which can appear at any time and cause the game to crash completely.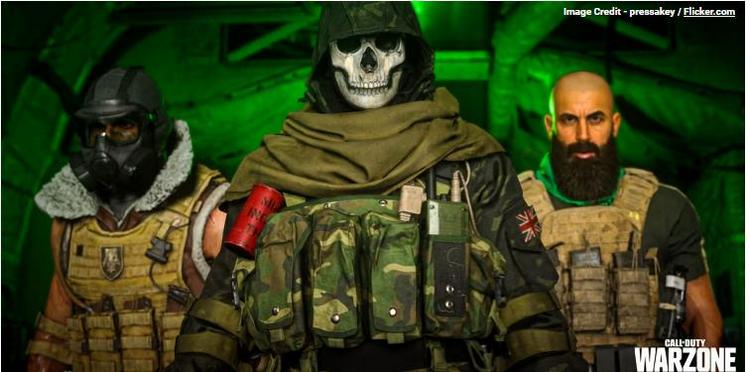 If you're struggling with this problem too, don't be upset. This article will show you some solutions to get rid of the issue for good.
What are the potential causes?
1. The Warzone Dev Error 6661 will show up if you play the game with DirectX 12.
2. The problem can appear due to corruption in the game files.
3. Any ongoing server issue can also trigger the 6661 error.
Now let's dive into all the solutions you can consider to solve the error code.
Fixes:
1. Run This Game As an Administrator
2. Run Warzone With DirectX 11
3. Update Call of Duty: Warzone
4. Check for Any Server Issues
6. Optimize Warzone Using Nvidia GeForce Experience
1. Run This Game As an Administrator
Keep in mind that Dev Error 6661 may occur if the user wants to run the game without administrative permissions. Especially modern games like Call of Duty: Warzone are no exception. You may face different error messages if there is no administrative permission.
You can do it by following the below steps:
01. Right-click the Call of Duty Warzone icon on the desktop and choose Properties from the context menu.
02. Switch to the Compatibility tab.
03. Checkmark Run this program as an administrator option.
04. Click on Apply > OK.
2. Run Warzone With DirectX 11
Although Call of Duty: Warzone can be played on both DirectX 11 and 12. But for many users, problems are much less likely to occur on DirectX 11.
Therefore, running the game on DirectX 11 may help you avoid this error and have a more stable experience. Here's how to do it.
01. Launch Battle.net on the system.
02. Click on the Gear icon next to COD Warzone and choose Game Settings from the context menu.
03. Click the checkbox for Additional command-line arguments.
04. Type -d3d11 within the text box for the command line argument.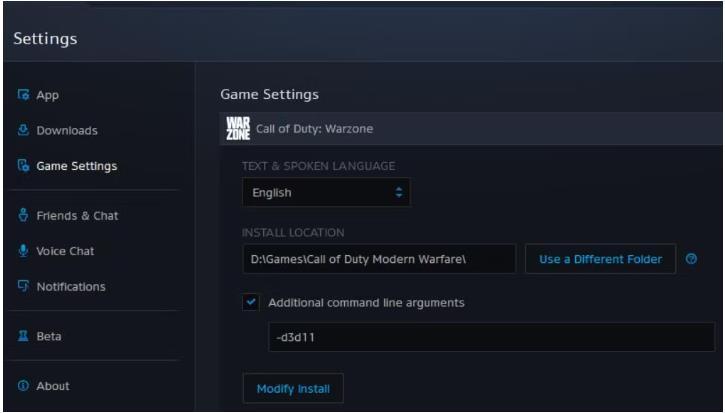 05. Click on Done to save the changes.
Then reboot the game to see if it works now.
3. Update Call of Duty: Warzone
One of the quickest ways to fix any problem in a online multiplayer game is to update the entire game. Therefore, you should download any available COD Warzone updates and see if it solves this problem. You can follow these steps to update the game.
01. Open Battle.net and click the Gear icon next to Warzone's Play button.
02. Choose Check for updates from the context menu.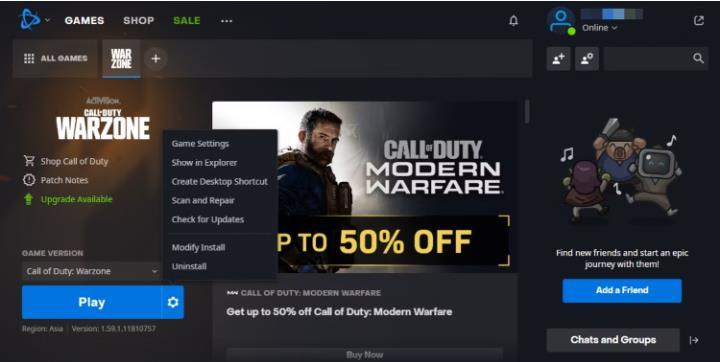 The launcher will now look for and download any available updates.
In addition, in many cases, the performance of the game is also closely related to the graphics card. You can use some driver tools to automatically update the outdated driver, so that you don't need to waste extra time to find those outdated drivers and manually update them.
As a powerful driver update tool, Driver Talent can not only update and download the most up-to-date drivers for you, but also can detect the driver issues on the PC within seconds, then to repair or reinstall the most compatible version automatically.
If you are interested in it, click here to begin your trail:
If you have downloaded it, now follow me on this:
01. Scan the PC
Start Driver Talent, click Scan to have a whole check on all drivers.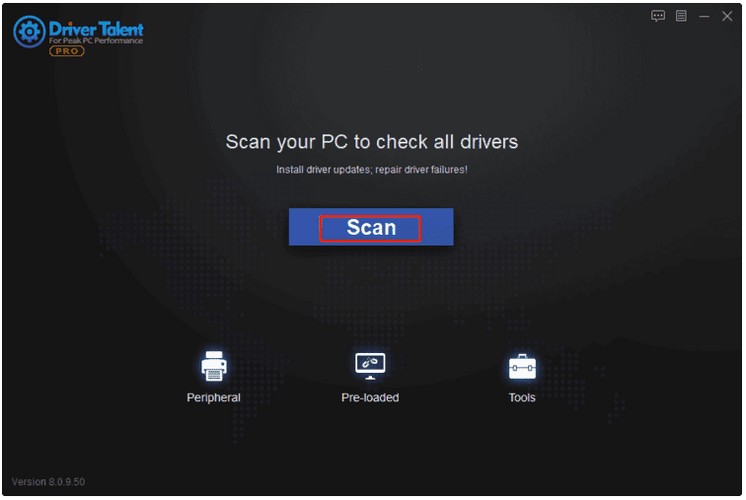 02. Update your target driver
After the scanning process is complete, click "Update" to update your drivers to the latest version.
03. Reboot the PC
The last step is to restart your computer so you can take all effects.
You can also update the outdated drivers all at once through buying our Pro version. In Pro version, you can enjoy the full features and a 30-day money back guarantee, no risk for your trial experience. What's more, Pro version comes with full technique support, they can solve your problems online whenever you are in need. Driver Talent can do more than above, other issues involved Motherboard, Network card, Display card, Audio card, USB WLAN card and so on, can also be taken care of.
4. Check for Any Server Issues
As with any online multiplayer game, Call of Duty: Warzone's servers shut down for a variety of reasons. When this happens, you will encounter different problems while trying to access the game. This includes Dev Error 6661, so don't forget to check the Activision server status as it may be the culprit behind the Error.
5. Clear Warzone'sTemp Folder
Temporary folders on Windows PC holds temporary files for all installed applications. However, if these files are corrupted for any reason, they can cause you different problems, including Warzone Dev Error 6661.
Clear the content of the temporary folder will probably help to fix it. Here are the steps:
01. Open the Run dialog box using one of the many ways to open the run dialog box.
02. Type %temp% in the search box and press Enter.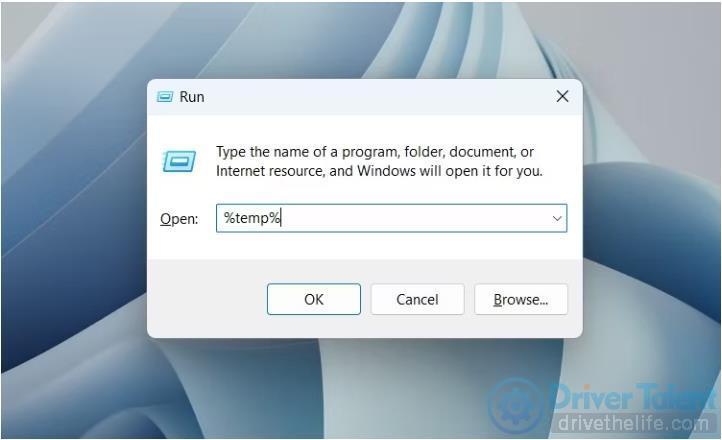 03. Select everything inside the temp folder, right-click, and choose Delete from the context menu.
After you are done, check if the problem continues.
6. Optimize Warzone Using Nvidia GeForce Experience
The problems can also occur if the game is not running under optimal graphics Settings. As it turns out, misconfigured graphics settings can cause video codecs to fail, therefore, problem pops out.
If you're using an Nvidia-brand graphics card you can optimize the graphical settings by it. Here's how to do it.
01. Launch Nvidia GeForce Experience on the system.
02. Hover the cursor to Call of Duty Warzone and choose Details from the available options.
03. Click on Optimize.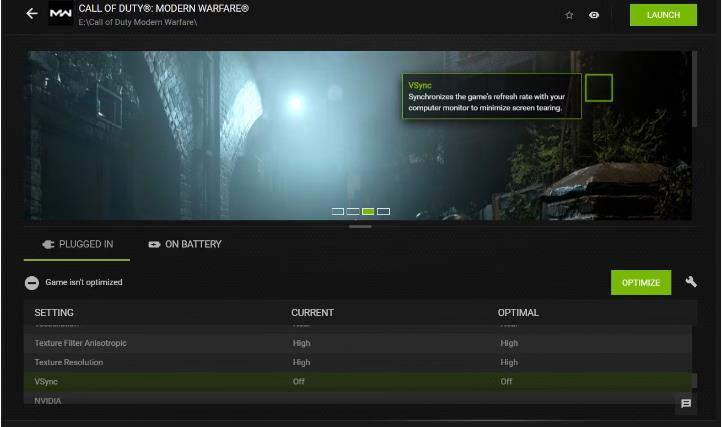 Then to restart the game to check the result.
7. Reinstall the Game
If you have tried all of the above and the problem is still unresolved, there is a great chance that the problem lies in the game installation. You can fix it by reinstalling the entire game.
Here is how to do this:
01. Start the Battle.net client.
02. Press the All Games button.
03. Select Call of Duty: Warzone, and click on the Gear icon.
04. Choose Uninstall on the menu.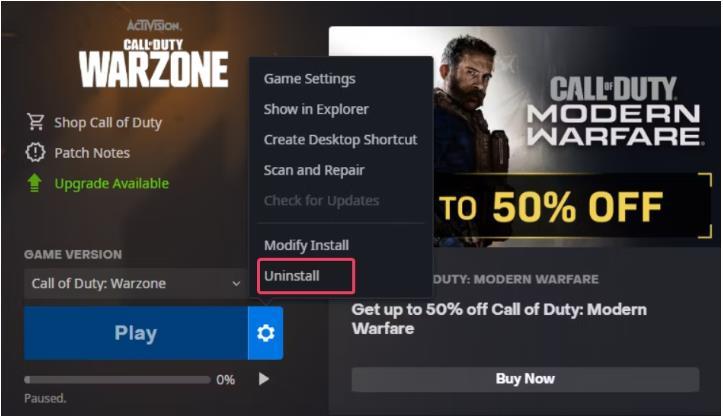 05. To reinstall COD Warzone, click its Install button in Battle.net.
It's not news to come across COD Warzone 6661 on Window, when you do, don't get upset. Use the methods shown above. Hopefully, there is always a solution that will help you to solve it smoothly. Now enjoy your game completely.
Recommended Download