8 ways to fix Alt Tab Shortcut Not Working Windows 11
Mar. 08, 2023 / Updated by Renata to Windows 11
Alt+Tab is the common name for a keyboard shortcut, which switches between application-level windows without using the mouse; hence it was named Task Switcher. The use of combination keys is very convenient, once it fails, people may not be able to adapt for a while.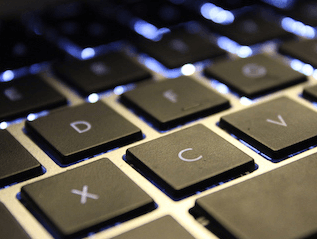 The Alt+Tab shortcut first appeared in 1987. This is a highlight feature of Windows, which allows users to quickly switch between multiple applications opened by Windows: by pressing the Alt and Tab keys at the same time, switch between. This feature also allows users to quickly close multiple applications when combined with a mouse click.
Solution1. Restart Computer
There are some programs need to overwrite the system registry to install, and it will work after restart to computer. Moreover, restart the computer can clear all background running including programs that fail to close and restart due to errors during operation.
Last but not least, when the computer memory is full and the computer runs very slowly, restarting the computer can clear the cache. For these reason, restart computer can fix many program problems. If restarting computer failed to fix the Alt+Tab shortcut not working problem, try the next solution.
Solution2. Update Driver
A driver is a software that allows your computer to communicate with hardware devices. Without drivers, the devices you connect to your computer—for example, a mouse or external hard drive—won't work properly. If the Alt+Tab shortcut is not working, it might something wrong with the keyboard device driver.
Launch Driver Talent, which could help you with update, uninstall, back up all drivers fixing 70% computer driver problems.
It can not only fix keyboard device, it can deal with all driver problems. The computer has no sound, the screen freezes, the screen suddenly goes black, the game freezes, the blue screen of death, these problems may be related to the driver.
For Only one click, it will scan the computer within 20 seconds and show you which drivers need to update on a list.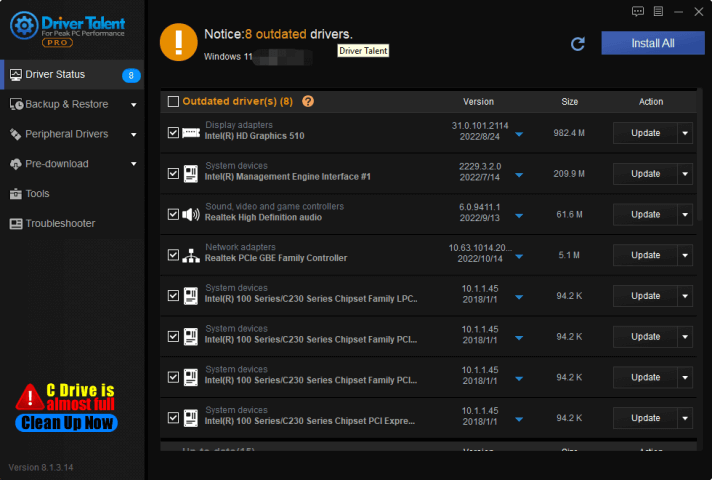 What is more, click the inverted triangle you can download former version.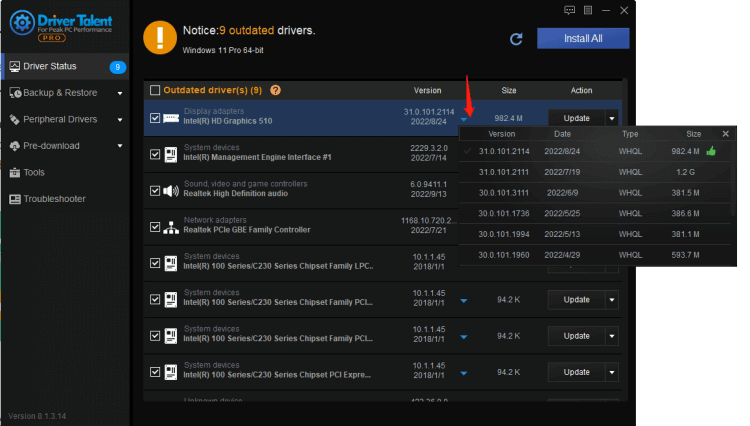 Solution3. Restart Windows Explorer
The Alt+Tab is an integrated feature of File Explorer in Windows devices. Restarting File Explorer could be a potential fix as it could be misbehaving on its own. To restart Windows Explorer, you can following the below steps:
1. Right click the task bar
2. Select the Task Manager
3. Choose Windows Explorer and Restart Task
Solution4. Update Windows
Retrieve Windows updates, updated patches can fix some program bugs.
To update Windows 11 patch, you can follow the below steps:
1. Type WIN+I together, open the Setting Window
2. Choose Windows Updates
3. On the right panel, click Check for Updates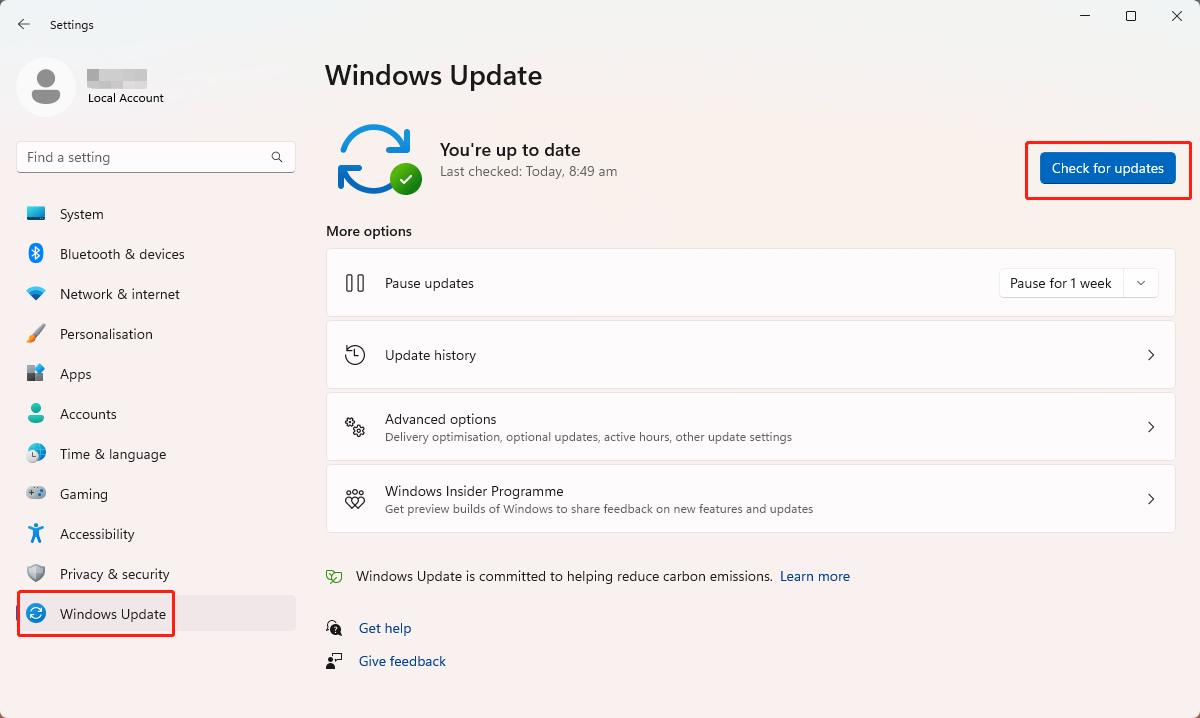 Solution5. Troubleshoot Files
If updating Windows and drivers can not help, it might be some relative files missing or corrupted with programs. To run a SFcscan can be very useful, it can restore missing files and repairs corrupted files on the Windows 11 computer. You can follow the below steps to repair corrupted files:
1. Press WIN+S to open the Searching
2. Enter Command Prompt and choose
3. Run Command Prompt as administrator
4. A UAC prompt will appear, select the YES option
5. Type 'sfc /scannow' in the console on Command Prompt Window
6. If there are any issues with the computer, a repair or installation process will accompany after the verification process.
Solution 6. Enable Sticky Keys
Sticky Keys is a feature that allows users to complete combined keyboard commands without pressing several keys at once.
When this feature is enabled, it will allow users to pressing the buttons one after the other instead of all at once.
For example, if someone want to use the copy function accessed by pressing the Crtl and C keys simultaneously, Sticky Keys Function will allow to activate the command by first pressing Ctrl, then press C.
This feature is for those who wish to avoid RSI (Repetitive Strain Injury) or physical disabilities.
To enable the Sticky Key, you can do this method:
1. Press the Windows + I keys on your keyboard to open the Settings window.
2. In the search bar on the left, type Sticky Keys
3. Select the first search option.
Solution7. Change Registry
To switch to the Legacy Alt+Tab option, users must follow these steps:
1. Press the WIN + R together and type Regedit, then click OK
2. Open Registry Editor and find HKEY_CURRENT_USER\Software\Microsoft\Windows\CurrentVersion\Explorer and navigate to it
3. Right-click anywhere in the right pane of the Registryand then select the option that says 'DWORD (32-bit) Value'.
4. Type AltTabSettings and press Enter to create a DWORD (32-bit) Value.
5. Double-click on the newly created AltTabSettings entry in the Regedit and then set its Value data to 1. Click on OK and save the changes.
6. Restart the computer
Solution8. Rollback to Windows 10
If the Alt+Tab shortcut not working happened after updating to Windows 10 and all those solutions mentioned before are not work for you, you can rollback the computer to Windows 10.
Recommended Download