It is reported that Nvidia GeForce RTX 3060Ti will be released on November 17
Jun. 14, 2022 / Updated by Daphne to News
Nvidia's upcoming GeForce RTX 3060 Ti has also been confirmed recently, its complete specifications have been leaked, and the release date has recently been revealed. According to Videocardz, the GA104-based RTX 3060 Ti will be released on November 17. Combined with the existing exposure information, the RTX 3060 Ti will be equipped with 4864 CUDA cores. For comparison, the RTX 3070 uses 5888 CUDA cores.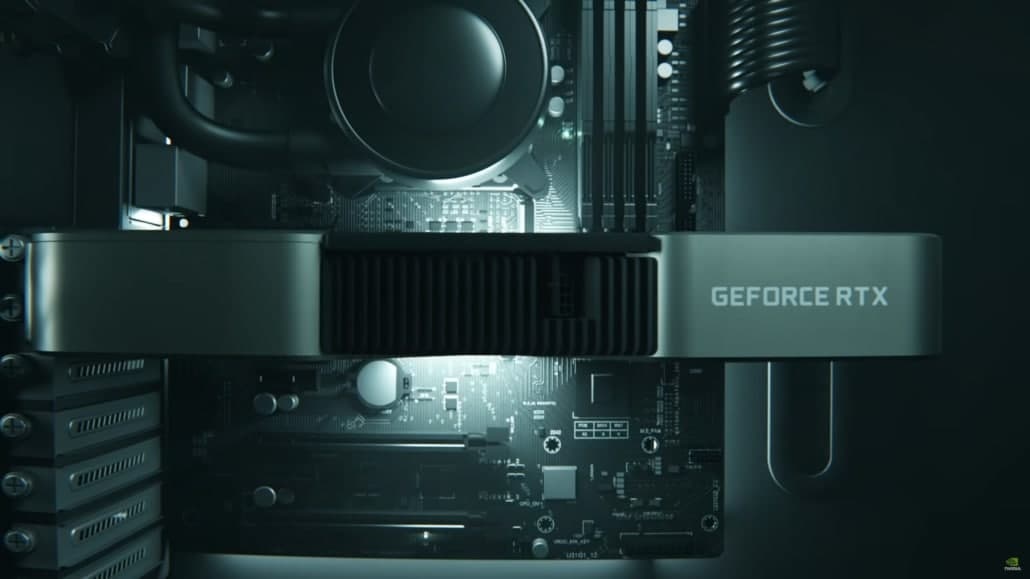 RTX 3060 Ti is equipped with 8GB GDDR6 video memory. The basic core frequency is 1410MHz, the boost frequency is 1665MHz, and the boost frequency in the game is close to 1700-1800MHz. The GPU is equipped with 80 ROPs and 405 TMUs, so the total texture and pixel fill rate are 674.3 GTexel/s and 133.2 GPixel/s, respectively.The RTX 3060 Ti is expected to be launched in November, and the price is approximately US$350-399. As a competitor, this graphics card will be benchmarked against AMD's Radeon RX 6700 XT.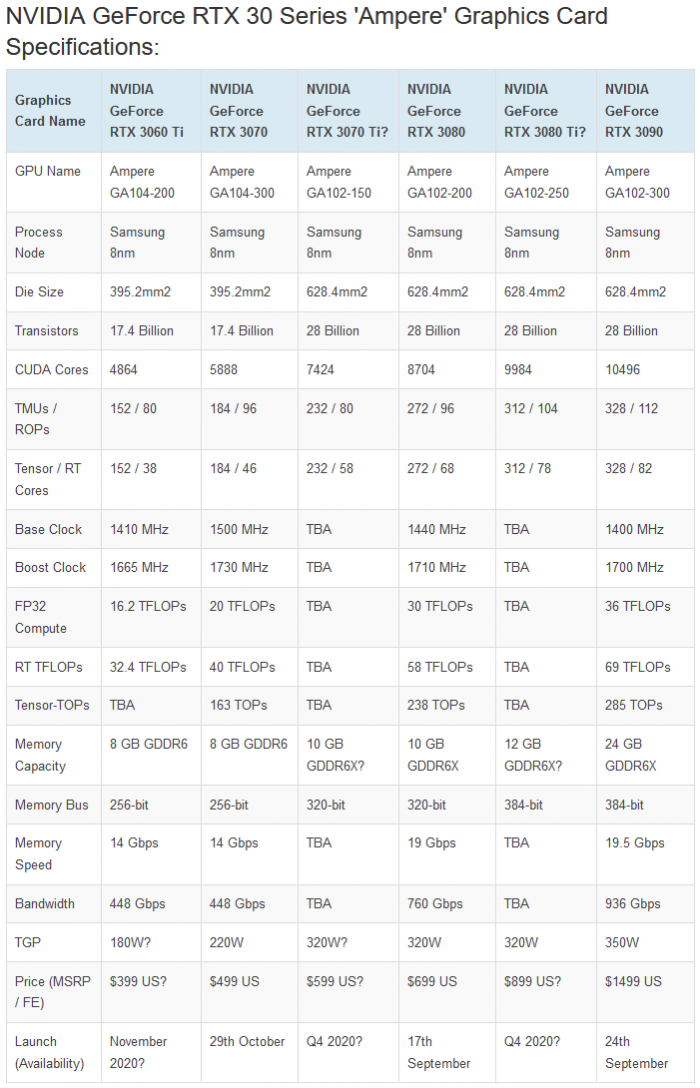 The GeForce RTX 3060 Ti will be NVIDIA's graphics card and is expected to be released on November 17, 2020. The card is based on 8 nm process, based on GA104 graphics processor, and its GA104-200-A1 variant is this card. Support DirectX 12 Ultimate. This ensures that all modern games can run on GeForce RTX 3060 Ti. In addition, the DirectX 12 Ultimate feature ensures that hardware ray tracing, variable rate shadows, etc. are supported in upcoming video games. The GA104 graphics processor is a large chip with a die area of 392mm² and 17.4 billion transistors. Unlike the fully unlocked GeForce RTX 3070 that uses the same GPU but all 5888 shaders are enabled, NVIDIA has disabled certain shading units on the GeForce RTX 3060 Ti to reach the target number of shaders for the product. It has 4864 shading units, 152 texture mapping units and 80 ROPs. It also includes 152 tensor cores, which can help increase the speed of machine learning applications. The card also has 38 ray tracing acceleration cores. NVIDIA has paired 8 GB GDDR6 memory with GeForce RTX 3060 Ti, which uses a 256-bit memory interface to connect. The operating frequency of GPU is 1410 MHz, which can be increased to 1665 MHz, and the operating frequency of memory is 1750 MHz (effective value is 14 Gbps).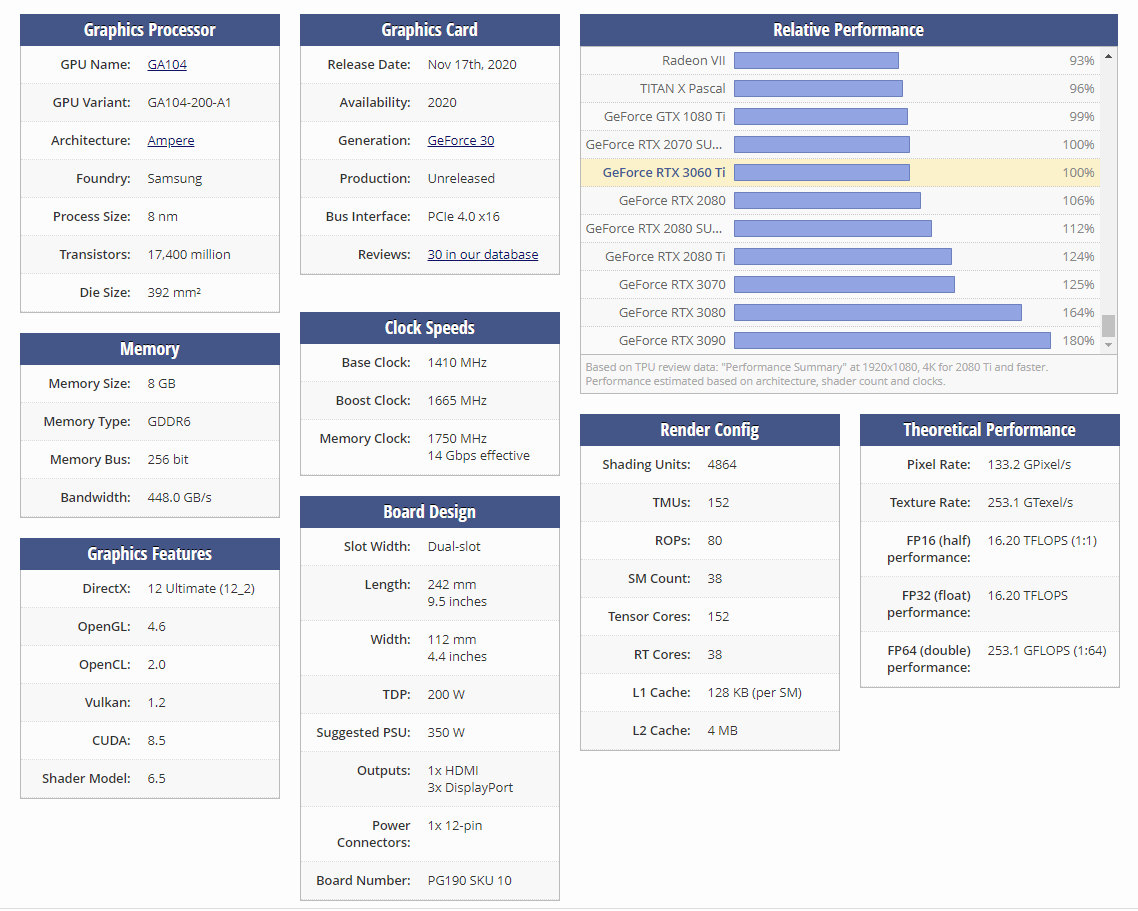 As a dual-slot card, NVIDIA GeForce RTX 3060 Ti draws power from a 12-pin power connector with a maximum rated power of 200W. Display output includes: 1 HDMI, 3 DisplayPort. The GeForce RTX 3060 Ti uses the PCI-Express 4.0 x16 interface to connect to the rest of the system. The card is 242 mm long and 112 mm wide, and has a dual-slot cooling solution.
Recommended Download