How to Fix Driver Issues in Windows 10?
Jul. 27, 2022 / Updated by Amy to Windows 10
Driver issues can be a very nerve-wracking problem in windows 10, especially for some newbies who don't familiar with the computer.
This article will teach you in detail about how to handle such problems like rolling back a driver in windows 10, just keep scrolling down to find more information.
1. How to Roll Back a Driver Using Windows 10 Device Manager?
To begin with, you need to follow me on these steps:
1. press Windows key + R to open the Run dialog.
2. After that, type devmgmt.msc and hit Enter. This will open the Device Manager.
3. Navigate to the device you want to roll back the driver update for.
For instance, you want to reverse the changes a driver update made to your graphics card. If that so, click on Display Adapter to see the graphic card you are running. Next, double-click on the graphics card to open the Properties panel.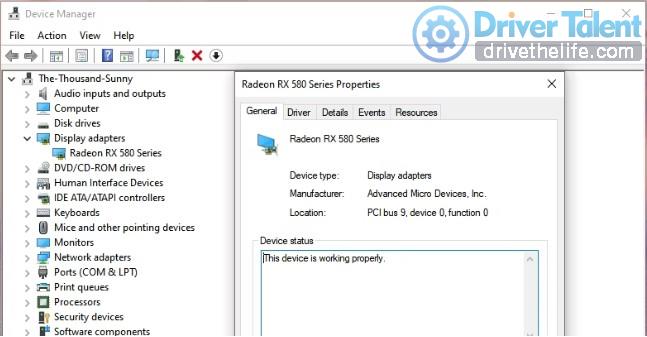 When it's done, click on the Driver tab to see options for updating and deleting drivers.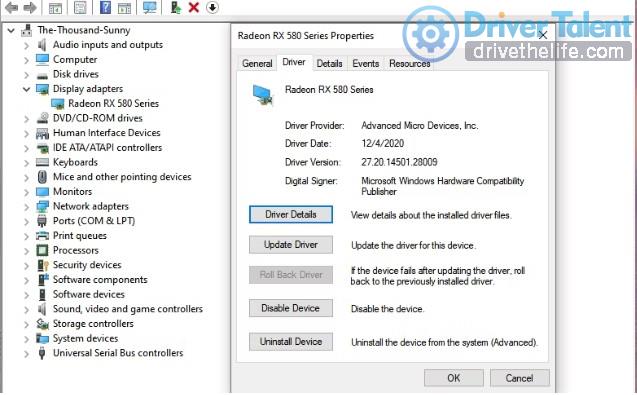 Then, if you want to roll back the driver, click on Roll Back Driver and proceed with the process shown on the screen. You can follow the instructions to update the driver from here.
If the problem remains after you followed the steps above, you can also try reinstalling the device.
After uninstalling, windows 10 will return to the most basic driver, which was installed during the operation system, so you can update the driver to the version you wanted.
2. What If The Driver Roll Back Option is Not Available?
Sometimes, when the operation system doesn't exist previous valid driver files, the Roll Back Driver option will be unavailable, which makes it harder to roll back to the earlier version.
There are also two ways for you to fix it.
First, you can turn to the device manufacture to ask for help, let them provide the version you needed for you.
Second, you can choose a even much easier way--Download a driver updater to help you. Such as DriverTalent, which aims at updating & installing the best-matched drivers for computers to greatly improve the users' internet life. If you are interested in more details, please click here to find more information:
Then follow the instruction to update the driver:
01. Scan the drivers.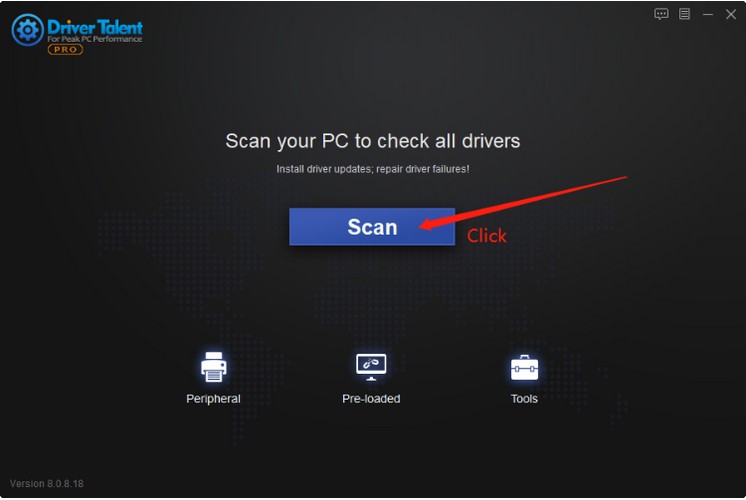 02. This is just an example. You can choose another your target driver to deal with if you find more questionable drivers.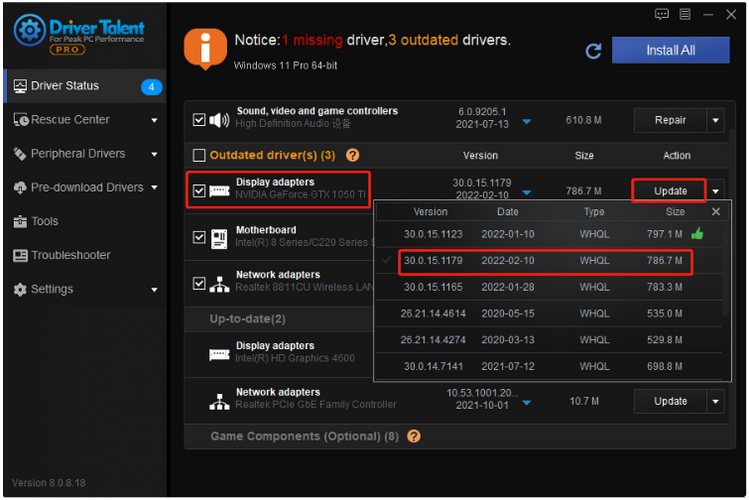 03. After update the graphic driver, you need to restart the computer to see if it works.
You can also update the outdated drivers all at once or all at a time, the later requires the Pro version. In Pro version, you can enjoy the full features and a 30-day money back guarantee, no risk for your trial experience. And Pro version comes with full technique support, they can solve your problems online during usage. If you need any assistance, please feel free to contact with their support team at support@drivertalent.com. Driver Talent can do more than this, other issues involved Motherboard, Network card, Display card, Audio card, USB WLAN card and so on, can also be taken care of.
Hopefully, these tips will be useful to you.
Recommended Download