Intel Graphics Driver 30.0.101.1960 Adds Support for Alder Lake HX
Jul. 19, 2022 / Updated by Vivi to Windows Driver Solutions
Intel has rolled out the new Windows DCH graphics driver 30.0.101.1960. This new driver is compatible with the 64-bit variant of Windows 10 and 11. It comes along with the support for the new Alder Lake HX which is targeted for laptops. Also, it adds Intel Game On Driver support for Evil Dead: The Game and Dolmen on Intel 11th Generation with Xe Graphics and newer.
In addition, Intel Driver 30.0.101.1960 fixes the crashes and pop-up error messages in Call of Duty: Black Ops Cold War (DX12), and resolves the corruptions in Metro Exodus Enhanced Edition (DX12), Elden Ring (DX12), HDR for Doom Eternal (Vulkan), FIFA 21 and FIFA 22.
Moreover, Intel 30.0.101.1960 graphics driver removes bugs that causes issues in Doom Eternal (Vulkan), Deus Ex: Mankind Divided, Serious Sam 4, Genshin Impact (DX11), Red Dead Redemption 2, and Tom Clancy's: Rainbow Six Siege.

If you are big fans of these games, you should download and install the Intel Graphics Windows DCH Drivers 30.0.101.1960 to improve your gaming experience. Now download Driver Talent and buy Pro version. Then follow the three simple steps to get the latest graphics driver.

Step 1. Scan
Launch Driver Talent and click on the Scan button.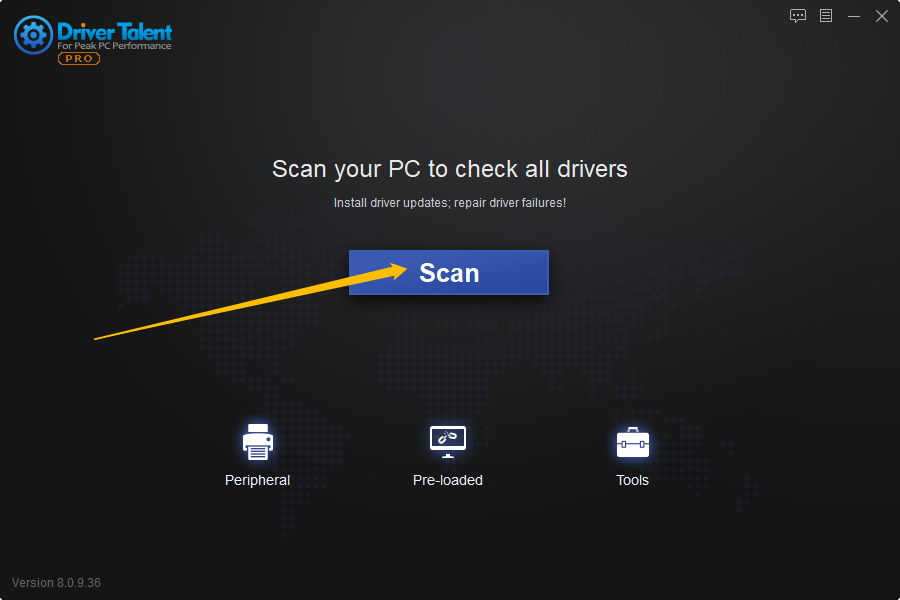 Step 2. Download Intel graphics driver 30.0.101.1960
Click the Update button after selecting the driver version.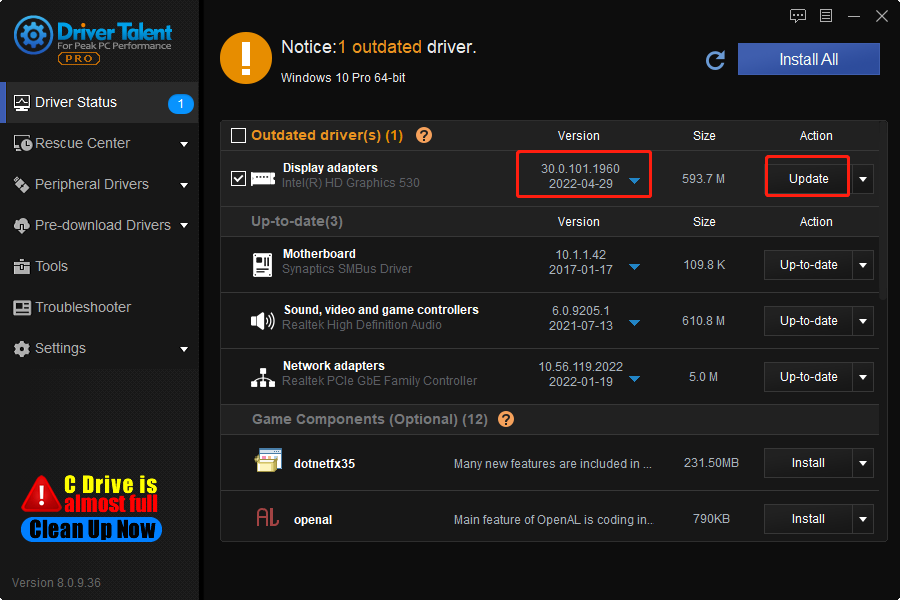 Step 3. Restart your PC
Done!Now you can enjoy excellent gaming experience with the new Intel display driver.
Read more:
1. How to Fix Lost Ark Crashing on Windows PC
2. How to Install Intel Graphics Driver 30.0.101.1340

3. How to Fix Intel Bluetooth Driver Issues

4. Nvidia/Intel HD/AMD Display Issues after Windows 10 Update
Recommended Download