NVIDIA graphics card released the latest driver, which is optimized for "The Medium"
Jun. 24, 2022 / Updated by Daphne to Windows 10
NVIDIA has released a new graphics driver, version 461.40 WHQL, optimized for the upcoming horror game "The Medium". The first release of "The Medium" supports RTX optical tracking and DLSS technology. The latest driver for NVIDIA card is released to provide optimization for "The Medium" and fix some game crashes.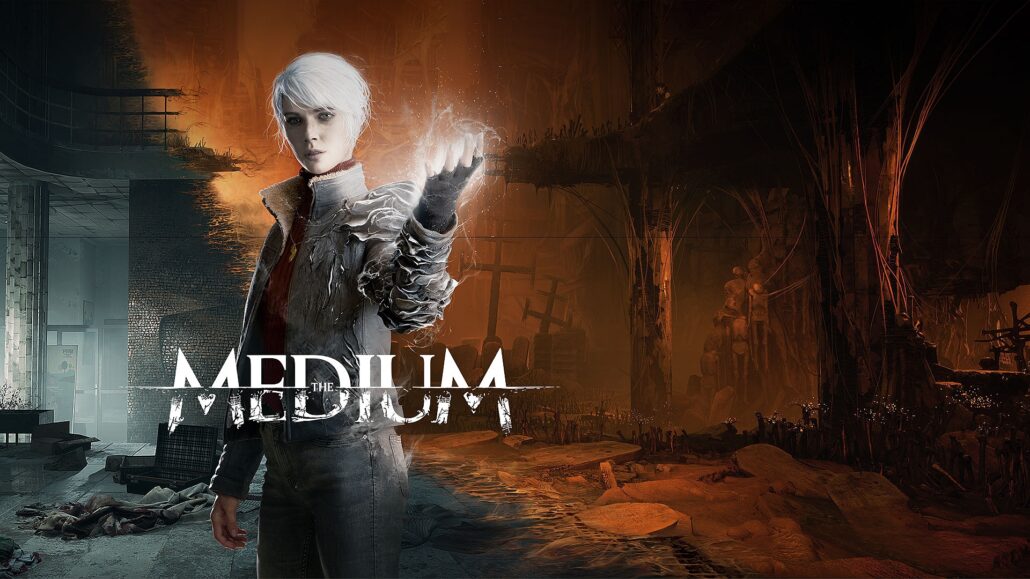 In addition, the driver also integrates all the fixes provided in the GeForce hotfix 461.33 driver, so it will solve the crash problems of "Detroit: Become Human", "Assassin's Creed Valhalla", "Resident Evil 2" and " "Devil May Cry 5" crashes in DirectX 11 mode, and it will also solve the freeze and delay issues of all SteamVR games.The 461.40 WHQL driver also supports RTX 30 series notebooks, including RTX 3080, RTX 3070 and RTX 3060.
Finally, the driver also adds support for 8 new G-Sync compatible displays. They are:
Acer XB253Q GP

Acer XB273GZ

Acer XV272S

ASUS VG279QR

Lenovo G27Q-20

MSI G273Q

MSI MAG251RX

Philips PHL 275M1RZ
How to download the Latest NVIDIA Graphics Card Driver
A). Use Driver Talent to install the graphics driver
Here we take Driver Talent as the example to illustrate the steps of updating/reinstalling your device driver.
1. Download and install Driver Talent on your computer.
2. Click Scan to check your driver status.
3. Click the corresponding button on the software to update or reinstall the driver for your problematic device.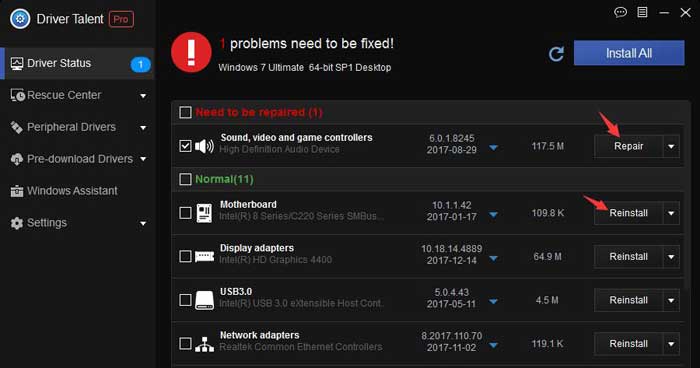 4. Reboot your computer to let the driver change take effect.
B). Manually reinstalling the graphics driver
This is what you need to do to manually install the latest graphics driver:
1. Press Win + R to open the "Run" dialog box. Then, type "appwiz.cpl" and press Enter to open the "Programs and Features" screen.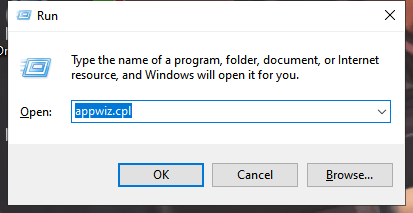 2. In the "Programs and Features" screen, find each installation posted by Nvidia, and then right-click> "Uninstall" to delete each driver associated with the GPU. Then, follow the prompts on the screen to remove the driver from the computer.
3. After uninstalling all Nvidia products, please restart your computer.
4. When starting the computer next time, please visit this link (Here), and then set your GPU model, series, operating system version and language . Then, click "Search" to find the latest driver version available for your GPU configuration.
5. After the download is complete, please install the latest driver according to the prompts on the screen and check whether the problem has been resolved.
Recommended Download