Seven Tips For You When League of Legends Cannot Open
Jul. 26, 2022 / Updated by Amy to Gaming Solutions
It supposed to be a very enjoyable experience to play the League of Legends, but things can be pretty annoying if you cannot even load into it. For one who have had such problems, I'm glad to share some of my own tips for you to fix it.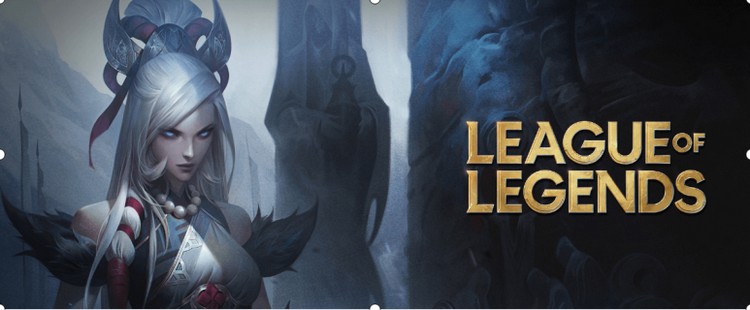 Ways to Fix Such Problems
There are couple of solutions to fix such problem, but you don't need to apply all of them orderly, just pick the most suitable ones to do the work.

1. Ensure the game can run smoothly on your computer.
2. Run LOL as an administrator.
3. Make sure the Windows Firewall won't be in the way.
4.Shut down conflicting\non-essential apps.
5. Make sure all Windows programs are up to date.
6. Update your graphics driver.
7. Reinstall League of Legends.
1. Ensure the game can run smoothly on your computer
At the very beginning, you need to check the hardware information on your computer, just to make sure it can handle such big online game and the next work won't be unnecessary. Following is the minimum and recommended system requirements, you can check it to see if your computer has met the standards.


Minimum
Recommended
CPU
Intel: Core i3-530
Intel: Core i5-3300
AMD: A6-3650
AMD: Ryzen 3 1200
ARM: not supported
ARM: not supported
GPU

NVidia: GeForce 9600GT
NVidia: GeForce 560
AMD: HD 6570
AMD: Radeon HD 6950
Intel: Intel HD 4600 Integrated Graphics
Intel: Intel UHD 630 Integrated Graphics
Free Storage Space
16GB HDD
16GB SSD
RAM
2GB
4GB
The question is, there is a good chance that the game cannot be opened if your computer is just at or even below the minimum requirements, in this case, you should upgrade your computer.
If such problem didn't exist, that's a good news. Then, before you getting started in any advanced adjustments, check the server status first. If the game server is all fine or it's not under maintenance, you may now move on to the next step.
2. Run LOL as an administrator
Lacking administrative privileges can also be a reason why your game fails to open. Try running it as an administrator to check if that is your problem.
01. Right-click on your game's shortcut and select Properties.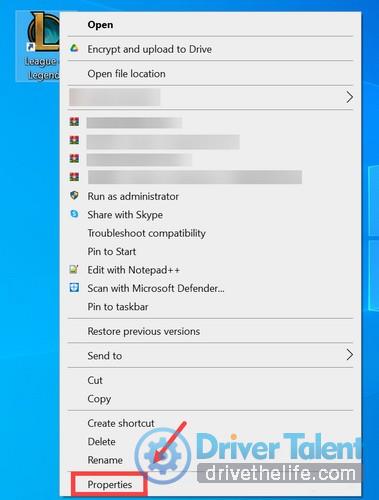 02. Select the Properties tab. Then check the box next to Run this program as an administrator. Then click Apply >> OK to save the changes.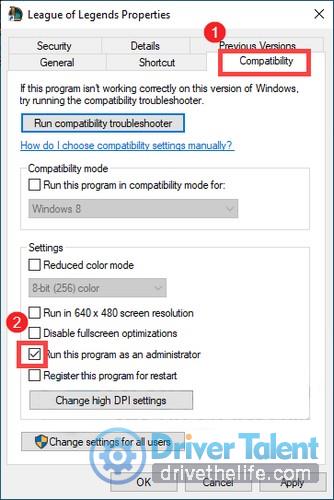 Now open the game to see it's response. If still fails, don't be upset, there are still several ways below.
3. Make sure the Windows Firewall won't be in the way
In order to protect your computer, it has a built-in tool called Windows Firewall to keep away any unsafe and questionable connection or program to the computer. Even though it aims to keep your computer in a safe status, sometimes it does affect your game experience. To check if the game connects properly, follow these steps.
01. Enter Windows Firewall in the Search box, Then Click Windows Defender Firewall from the results list.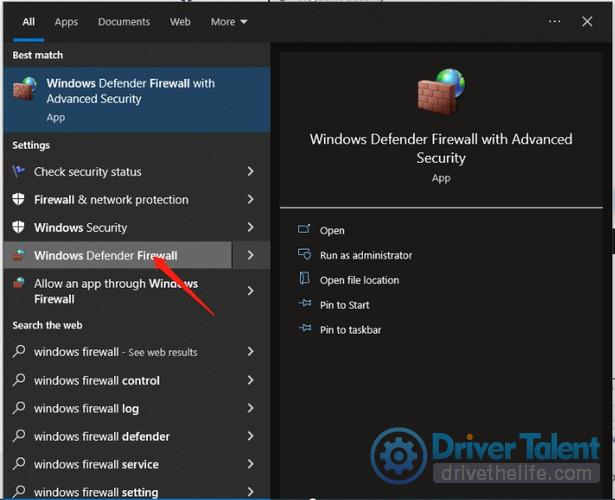 02. From the left panel, click Allow an app or feature through Windows Defender Firewall.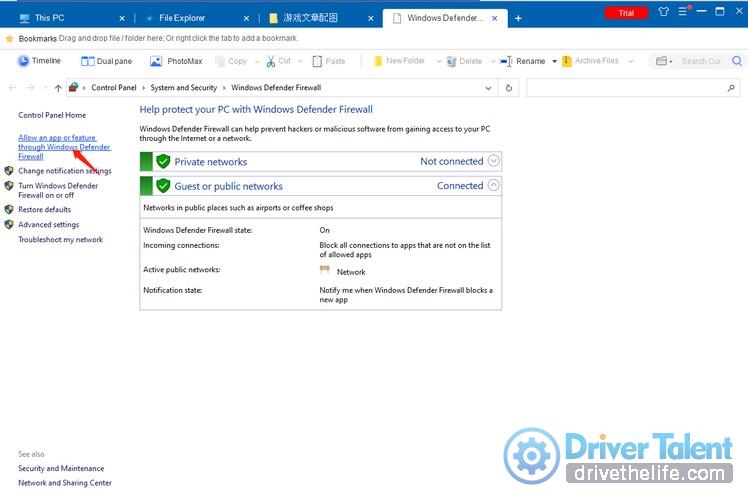 03. Under the Allowed apps and features section, scroll down to find League of Legends. If it's not on the list, click Change settings >> Allow another app...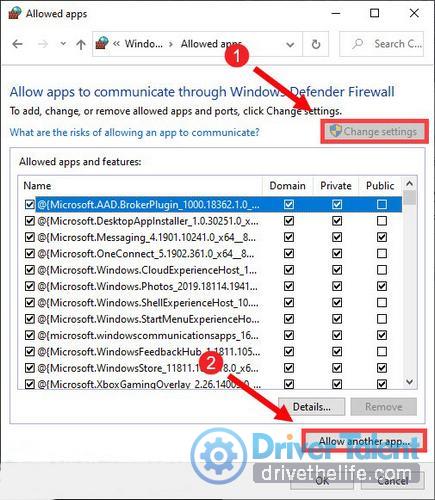 04. Click Browse...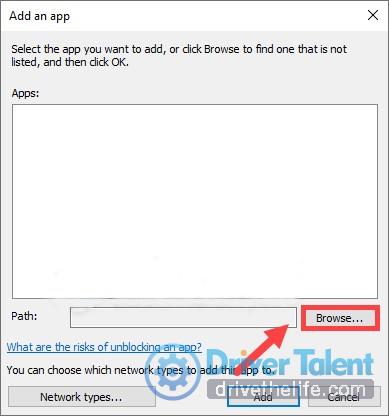 Then find the game's installation folder and manually add the game to the list.
If you're not sure where it is, right-click on the game's shortcut and select Open file location.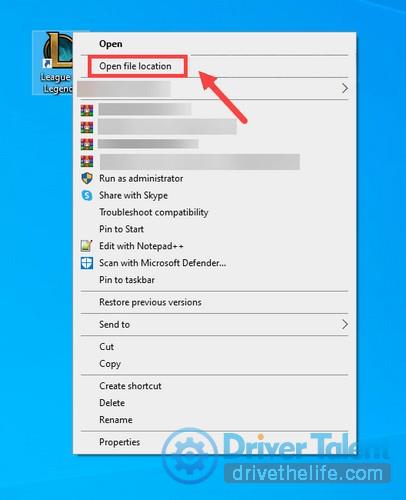 05. After added it to the list, check the boxes under Domain, Private, Public. And click OK to apply the changes.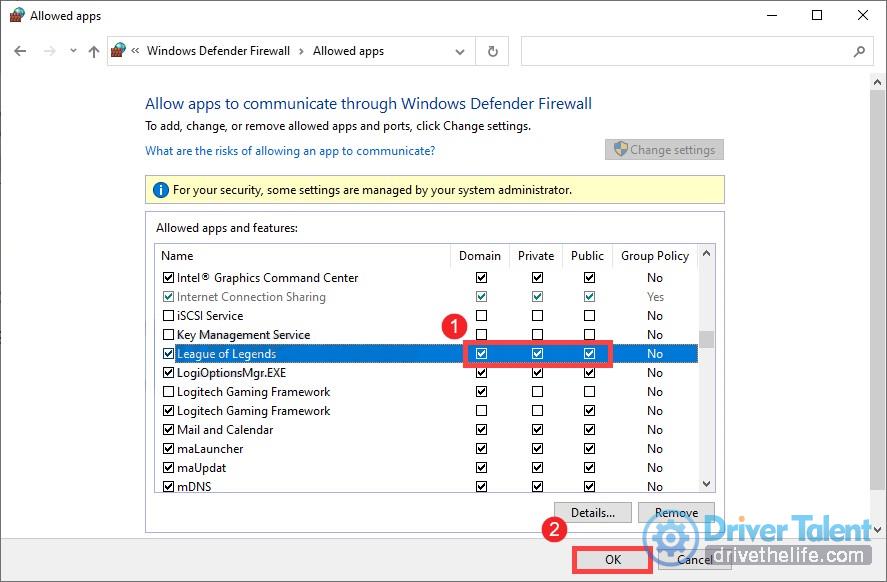 Remember to turn off all the antivirus software before opening the League of Legends, after that, you can launch the game to see if it's OK.
4. Shut down conflicting\non-essential apps
Though it is not a common situation, sometimes a computer cannot run two programs at the same time. And the software conflict can be the root of your problem. For instance, some gamers realized that Razer Synapse enjoys great possibility to be in conflict with plenty of big games. Thus you need to stop it from running in the background if you have also installed it. What's more, in order to avoid some non-essential apps overloading your system, it's also very wise for you to close them before playing the game.
To do this, please follow the steps below:
01. Press the Windows logo key + R simultaneously to open the Run box on the keyboard.
02. Type taskmgr and press Enter.
03. Under the Processes tab, right-click the programs that are most likely to cause interference, such as Razer Synapse. Then select End task.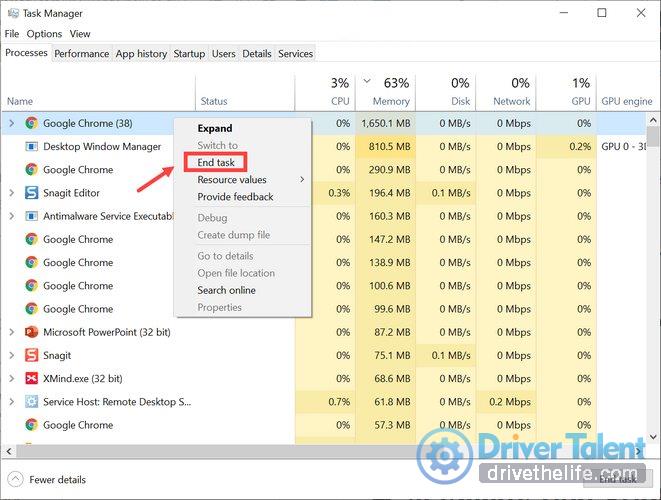 After finished this, try to open the League of Legends again to check it's loading. If it is still won't work, move on to the next method.
5. Make sure all Windows programs are up to date
Are you sure the operating system have updated to the newest version? Windows usually updates from time to time to enhance features and fix bugs, so compatibility issues can be a potential obstacle to launch your game. Therefore, downloading the windows updates might solve the problem. Now follow me to try this.
01. In the Search box, type check for updates. Then click Check for updates from the list of results.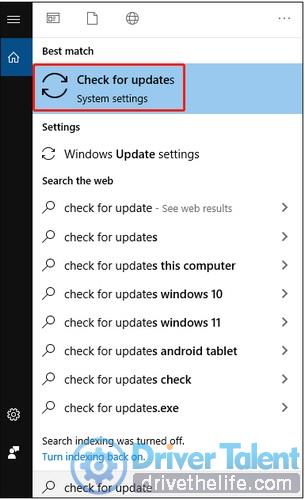 02. After that, you should see the Check for updates button, then click on it.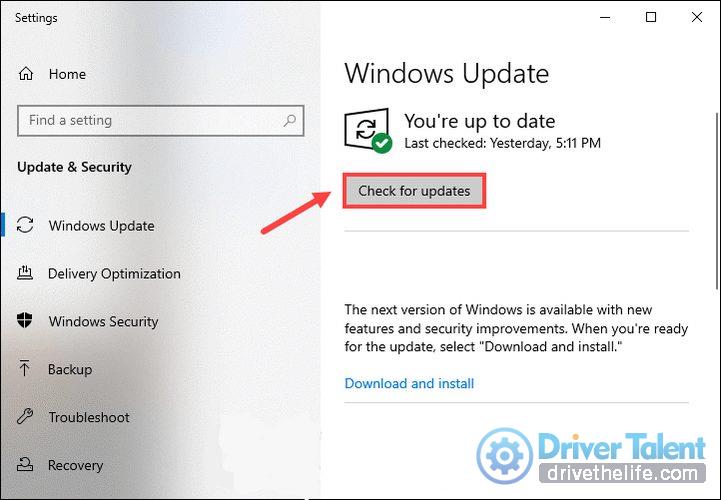 If it the Updates are available, select Install now and wait for it's installation for a while. Then reboot your computer and restart the League of Legends. If it still won't work, let's try another way.
6. Update your graphics driver
Graphic card is crucial to the computer, and the Graphic driver is an indispensable part of software to guarantee the best performance of graphic card. So the graphic driver status matters a lot, numerous problems would appear if it is outdated or corrupt.
To rule out the reason why your game cannot open, you should try to update your graphics driver.
There are two ways to do this:
Firstly, you can visit the manufacturer's driver download page of the graphic card to find the latest driver that comply with your computer's operating system. Then you can follow the on-screen guide to download and install it.
Secondly, an easier way to do this. You can download a driver updater tool like Driver Talent to deal with such things automatically for you. It's a powerful tool which can diagnose driver issues and take care of it for you; Furthermore, it can also update your outdated drivers all at once or all at a time. With it's help, your computer can run much smoother.
You can click the link to download it now:
After that, you will see a page to remind you to scan your computer, just follow the instruction.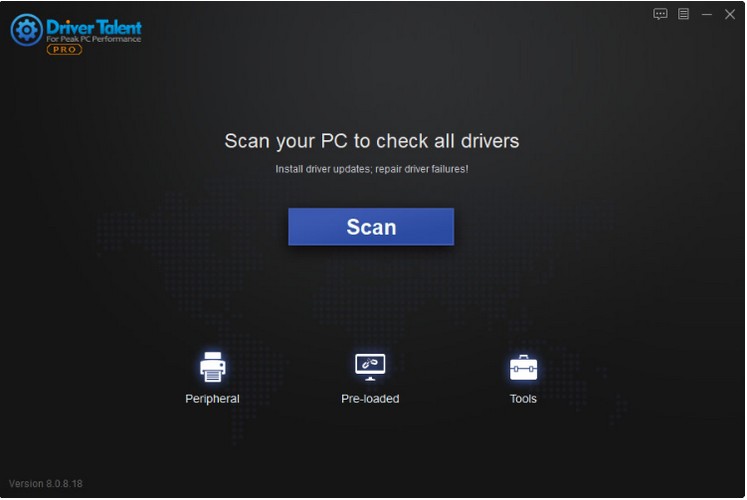 Scan the drivers and you will probably find more than one questions on the computer. You could also only update the one you want to update or update them all, but installing the all with just one click requires a Pro version.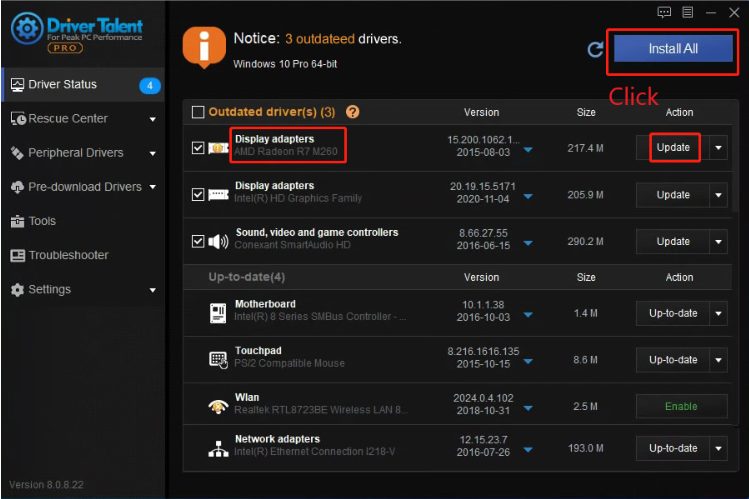 In Pro version, you can enjoy the full features and a 30-day money back guarantee, no risk for your trial experience. And Pro version comes with full technique support. They can solve your problems online during usage. If you need any assistance, please feel free to contact with their support team at support@drivertalent.com.
After all drivers are completely updated, you need to reboot the computer to take full effect. Then open your game, if the problem remains, you still have one more way.
7.Reinstall League of Legends
If all the methods mentioned above are failed to fix your problem, there might be something wrong with your game's installation, so you may need to reinstall it.
01. On your keyboard, press the Windows logo + R keys simultaneously to open the Run box.
02. Type appwiz.cpl and press Enter.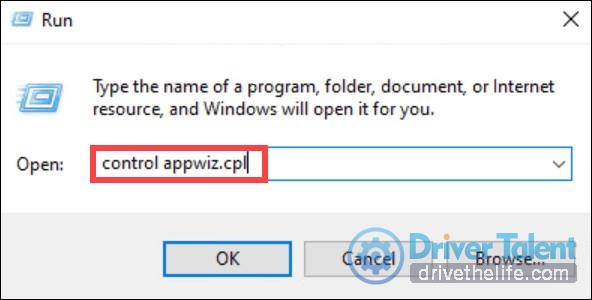 03. Locate League of Legends. Right-click it and click Uninstall.
04. After the game is uninstalled successfully, navigate to the installation folder and delete all files.
05. Then follow the on-screen prompts to reinstall League of Legends.

That's all - the ways I know about to fix the League of Legends not opening issue. Feel free to ask any questions in the comment section below, and you are also highly welcomed to share your new ideas.
Recommended Download