What you should know about Windows 10 21H1, 21H2 and UI upgrade
Jun. 14, 2022 / Updated by Daphne to News
After Windows 10 20H2 was completed and started rolling out to users, everyone wants to know what the next step is. According to the latest model, it should be the "spring" feature update of Windows 10 21H1, and then the incremental 21H2 "fall" feature update. But the arrival of Windows 10X will change the landscape of Windows in 2021.
In October, Microsoft released the last update of the year, called "Windows 10 October 2020 Update." As you know, the 20H2 version is based on the 2004 version (updated in May 2020), which means that 20H2 is only a slightly adjusted version of the first update this year, and all of these are related to the improvement of the "Start Menu". According to reports and references in the preview version, Microsoft is currently working on the Windows 10 21H1, Windows 10X, and Windows 10 21H2 "Sun Valley" updates.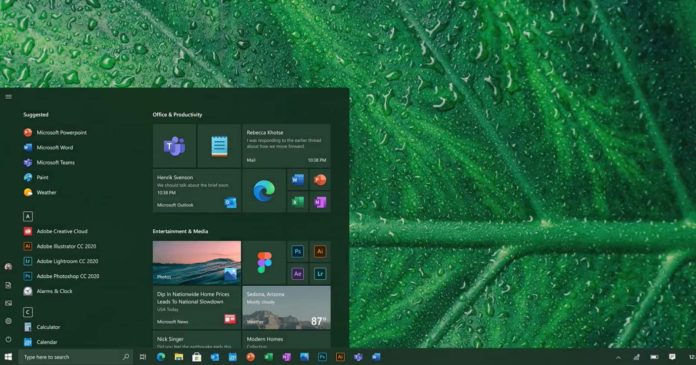 Windows 10 21H1
Windows 10 version 21H1, also known as the "Iron" update, was originally supposed to be the first major update in the spring of 2021, but according to reports, the plan has changed after Microsoft decided to focus on Windows 10X for single-screen devices.There are rumors that Microsoft may finally release only one feature update in 2021 to make room for Windows 10X (a modular version of Windows 10). If the rumors are accurate, we may see Windows 10X in the first half of 2021, and then Windows 10 21H1/21H2.It is also possible that Microsoft just chose to skip the 21H1 feature update and release an update with major UI improvements.
In the last week of October, Microsoft released its first test version from a new branch called "Iron" (Fe), but Microsoft officials are not yet ready to clarify whether there will be a Windows 10 21H1 version.The Windows 10 21H1 feature update cannot be completely ruled out. It may be carried out in the first half of 2021 with almost no change, that is, contrary to the way Windows 10 feature updates are released.
Windows 10 21H2 "Sun Valley" upgrade
Through the Windows 10 21H2 update, Microsoft is planning to transform the operating system and make substantial changes to the Windows UI, including the Action Center, File Explorer, Taskbar and Start Menu.Internally, Microsoft describes the new UI as "reinvigorating" and should improve the desktop and tablet mode experience with "optional features."Windows 10 Sun Valley (also known as Cobalt and 21H2) is currently scheduled to be released during the 2021 holiday, so it is about a year away from us, but the technology giant plans to complete the update in the second half of next year.
If this is correct, we may make new UI improvements in the preview version in the first half of 2021. The Windows 10 21H2 update is also expected to bring the Fluent Design experience on the desktop to the desktop through major adjustments to the core UI elements. We also expect rounded corners in application windows, notification toasts, context menus, and other important areas of the operating system. Microsoft will encourage application developers to follow Windows 10's new approach. In fact, Microsoft has begun to apply rounded corners to existing applications such as calculators and clocks. The Sun Valley update will also improve old components, and Microsoft may remove more "Control Panel" pages as its modern alternative. This update will be completed in June 2021, and the changes should begin rolling out to consumers before the end of the year.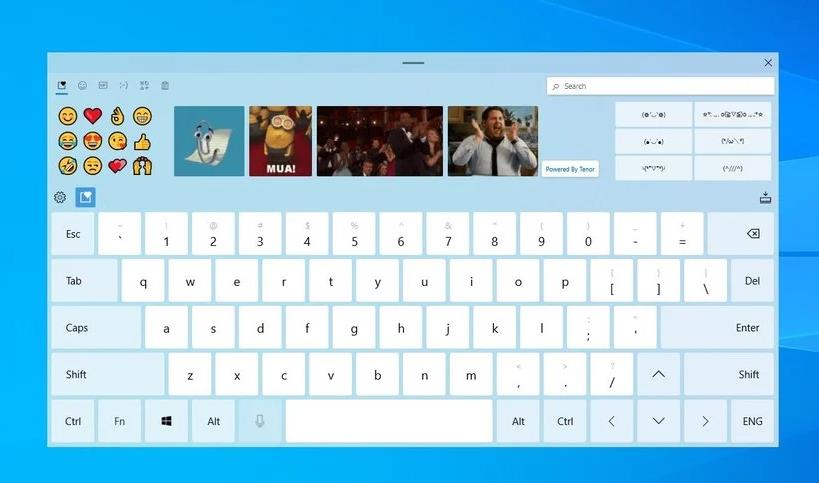 What you should know
In 2021, a lot of UI updates will appear on the Windows 10 card

The code name of the project is Sun Valley

It is expected to improve the file explorer, "start" and "tablet mode"
Microsoft is preparing for an important operating system update for Windows 10 in 2021, and sources say this will bring a major design update for the Windows UI. Someone told me that Microsoft plans to update many top user interfaces with a consistent modern design, better animations, and new features, such as the "Start" menu, "Action Center", and even "File Explorer". In the past few years, Windows 10 has remained almost unchanged, and its design or feature set has hardly changed. In the past five years, many other platforms on the market have undergone an entire redesign or UI refresh. Although Windows 10 has undergone smaller design iterations during the introduction of Fluent Design, we have not yet seen major UI changes. Refresh or rethink the situation.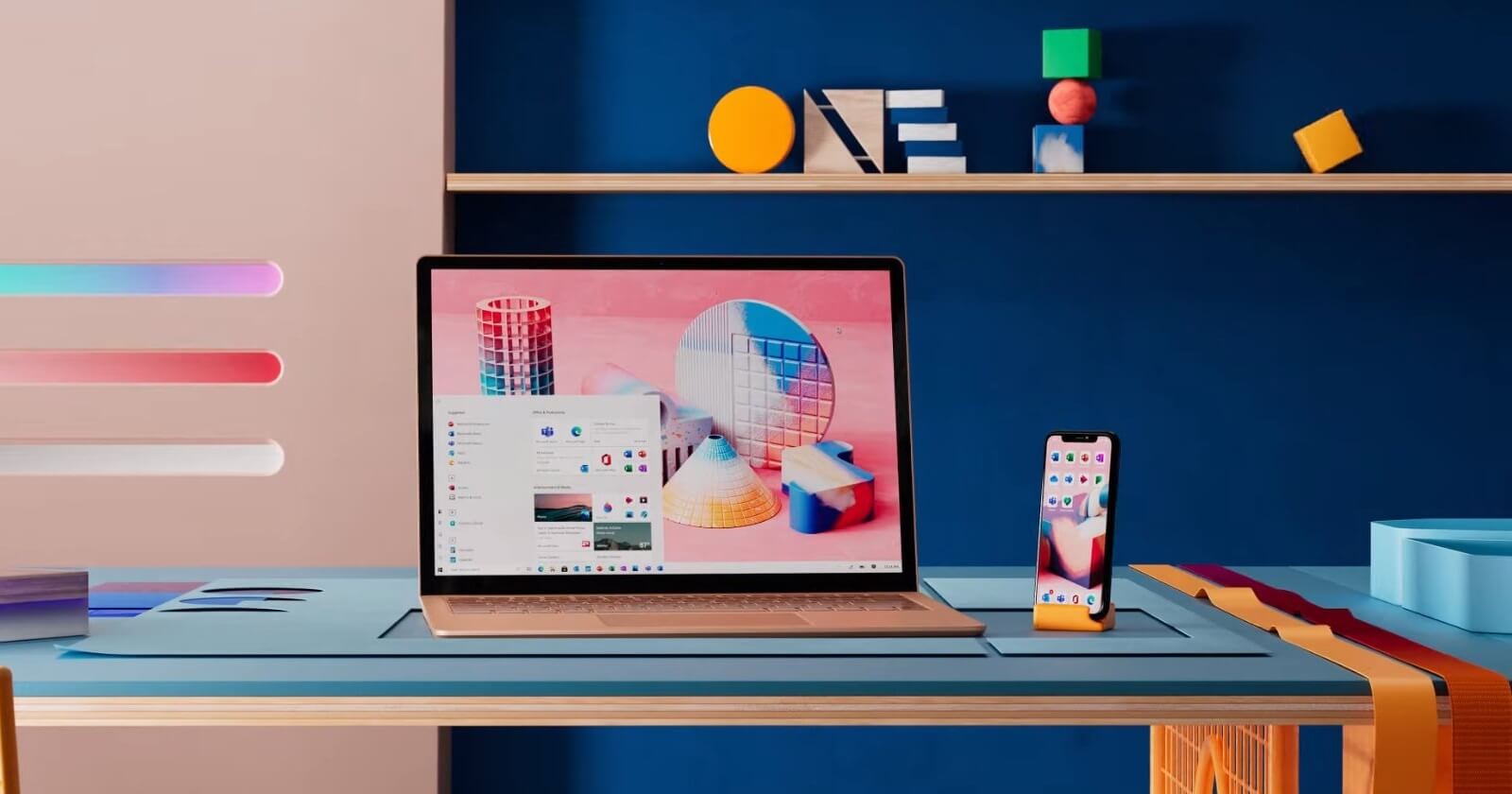 What can we expect?
It is too early to determine exactly what will be updated with Sun Valley, but sources said they expect a new "Start" menu and "Action Center" experience, which may be based on the same experience on Windows 10X, but customized for desktop computers. Microsoft is also developing an updated taskbar built with modern code, as well as an improved UI for older versions of File Explorer.
For tablet users, someone told me that better animation effects and a more "smooth experience" are coming. We already know that Microsoft is redesigning the touch keyboard and emoji selector because these changes have already been made in the Windows Insider Dev Channel. Microsoft will also continue rounding rounds throughout the UI, including application windows and other shell areas.
The source also said that it is hoped that Windows UI will be used more widely in Windows Shell and built-in applications, which will provide subtle but improved design changes. In addition, it is expected that more old UI areas will receive dark mode support to make the Windows UI look more consistent when using the dark theme of Windows 10.
I know that this refreshed design will be an evolution of Fluent Design, not a complete redesign of the operating system. Microsoft has not introduced a new design language in Sun Valley, it is just refreshing and re-adjusting the current language on the desktop, and trying to apply it more consistently throughout the OS. This is a huge feat for traditional Windows desktops.
When is the release date?
It should be emphasized that Microsoft can cut or delay these plans at any time between now and next year's update release. Some of these plans may not enter the final product, because this is just the essence of Windows OS development and the reason why Microsoft does not announce these plans in advance. However, these are exactly what Microsoft hopes to deliver to Windows 10 customers next year.
Microsoft hopes to complete most of the work before the end of the Cobalt development semester (June 2021). Then, Microsoft built the RTM and delivered it to the OEM and began testing it as a designated version in the Beta Channel. . The update itself will not be released to the public until autumn, which may be combined with LCU (the latest cumulative update), which has the latest features and fixes.
If Microsoft can implement its plan on Sun Valley, this will be the largest Windows 10 UI refresh we have seen so far, which is after Windows 10 has been stranded for three years. Panos Panay hopes that people will change from needing Windows to loving Windows, and the intuitive, design-driven modern refresh interface is a good start.
Recommended Download