Comparison between professional players and ordinary players: What kind of configuration is required for the computer that plays LOL?
Jun. 24, 2022 / Updated by Daphne to Gaming Solutions
After more than a month of rounds of competition, The 2020 Season World Championship (Worlds 2020) is about to usher in its climax. Who will win the championship will be announced tomorrow. For fans who love this game, regardless of whether the result is satisfactory or not, they can only accept it frankly. After all, the competition process of e-sports games is originally cruel and intense.The League of Legends has been popular for many years. For any game, it is commendable to maintain the heat. Many people like to play League of Legends, so, does anyone want to know: For S10, what kind of computer configuration do they use?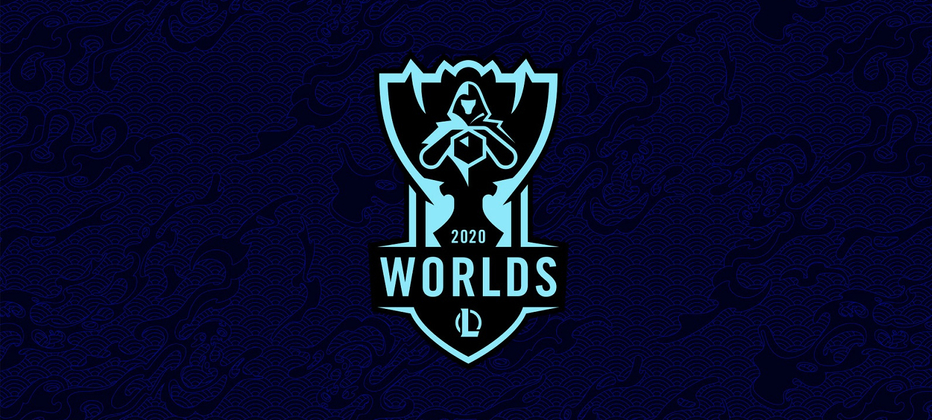 FPX team player Doinb once revealed in a live webcast that a set of computers they usually use for training is worth more than 15000 dollar , and only a TITAN RTX graphics card with 24GB of video memory is worth 3600 dollar (current prices checked online). Generally speaking, the configuration of the computer used for formal competitions will only be better than the configuration of the computer used for training.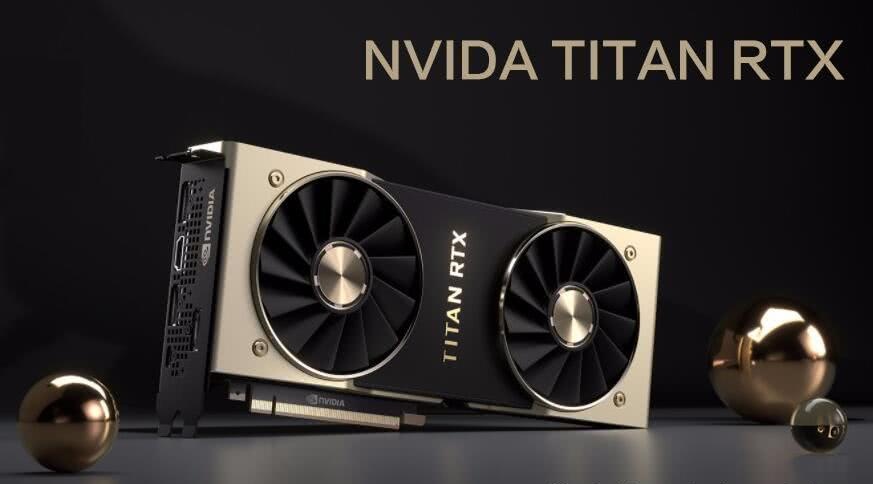 You may also like to check out:
Computer Basic ConfigurationThe League of Legends
However, it can be said that the "League of Legends" game has very low requirements for computer hardware. If you want to play "League of Legends" and plan to assemble a new host with it as the target, then the budget of 300 to 400 US dollars is more than enough: for the CPU , Of course, you should give priority to intel, Core i3 or i5, such as the more popular i5-9400F, the motherboard can be b360m or b365m, if you only want to play League of Legends, dual-channel 8GB DDR4 is enough, if you plan to play other 3D stand-alone For games, it is safer to use 8GB * 2. As for the graphics card, it depends on personal needs, because LOL has relatively low requirements for the graphics card. If you are not playing LOL, such as PUBG, please consider using GTX 1660 or RX580/590.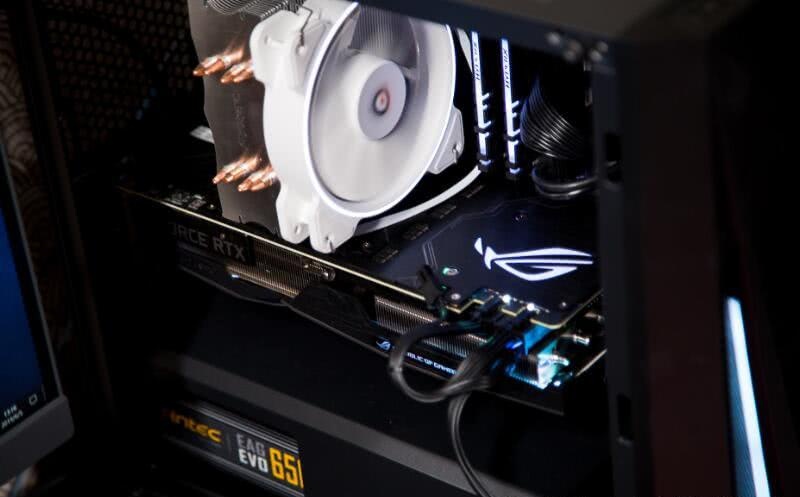 The above is the summary of the computer configuration of this site for ordinary users to play League of Legends. It is well known that many companies have designed corresponding drivers for each hardware device. Do you want to know which driver best matches your computer? Please don't hesitate to click Download now.
Bonus Tip:How to choose driver best matches your computer?
Step 1. Download driver talent and open it to scan now.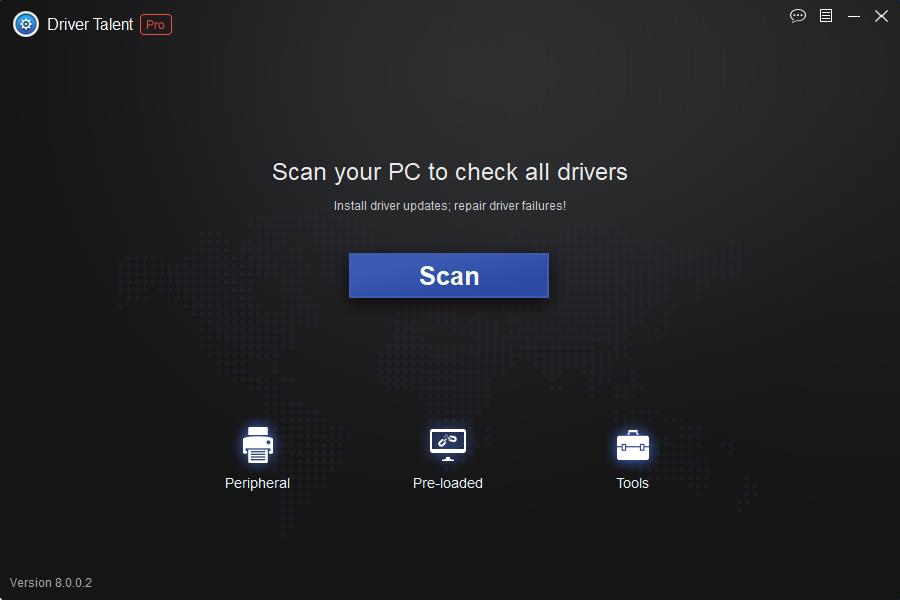 Step 2. Repair all Missing drivers and Update all Outdated drivers by Install All (Note: "Install All" is a paid feature, if you want to use our software for free, you can only choose one at a time).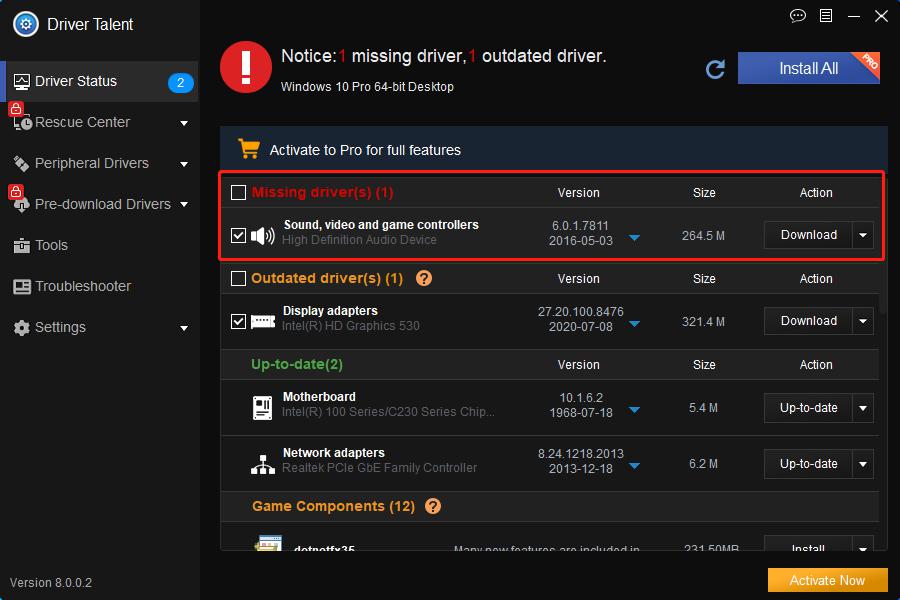 Step 3. Restart the computer to ensure that all updated drivers can take effect.
Welcome to share your experience in playing League of Legends in the comment section below. If you encounter DirectX issues while playing games, these posts may help you:
More solutions to other gaming issues can be accessed in the Gaming Solutions section on this site.
Recommended Download