Why my computer shutdown for no reason Windows 11
Mar. 07, 2023 / Updated by Renata to Windows 11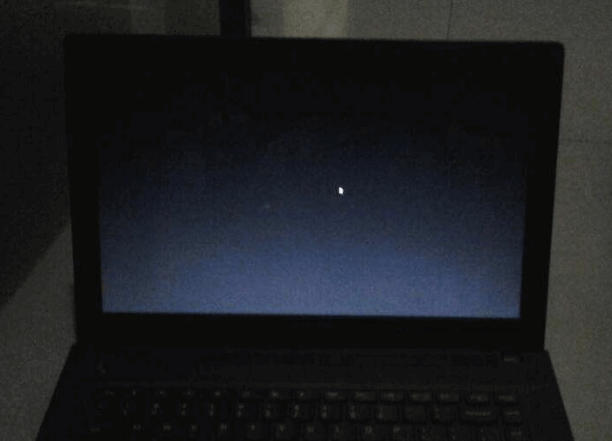 Page contents:
Solution1. Run the Power Troubleshooter
Solution3. Change Advanced Power Settings
Solution4. Turn Off Sleep Mode
Solution1. Run the Power Troubleshooter
If your Windows 11 system shutdown randomly for no reason, it may be cause by the computer power issues. In this case, you can run the Windows 11 built-in power troubleshooter which will scan and figure out problems with your computer's power settings. You can following the below steps to change the computer power plan to fix the Windows 11 Random Shutdown Issue:
1. Press Win + I together and open Settings.
2. In the Settings window, scroll down and click on Troubleshoot
3. Click on Other troubleshooters on the right panel
4. Scroll down and click the Run button for Power.
The power troubleshooter will quickly perform a scan and recommend you some fixes. Follow on-screen instructions to apply the fixes, or you can skip it and try the next solution.
Solution2. Update Drivers
If the driver is outdated, it may cause some problems, such as:
1. The computer shows black screen of death (may be a problem with the graphics card driver)
2. There is no sound from the speaker(it may be a problem with the sound card driver)
3. The computer mouse and keyboard is out of order (it may be a driver problem of the input device)
4. The computer cannot connect to the wireless network or is connected to the Internet, but cannot access the Internet (may be a problem with the network card driver)
5. The computer shutdown for no reason, or restart randomly.
You should check the driver states with the third party software. Many computer problems are difficult to tackle. When users are having troubles to fix corrupted repositories or missing Windows files, their computer operating systems may be already broken.
It is highly recommended to download a driver updater----Driver Talent which is free for scanning computers and providing updated driver:
In addition,if the drivers is missing or malfunction, you can use Driver Talent for restoring drivers: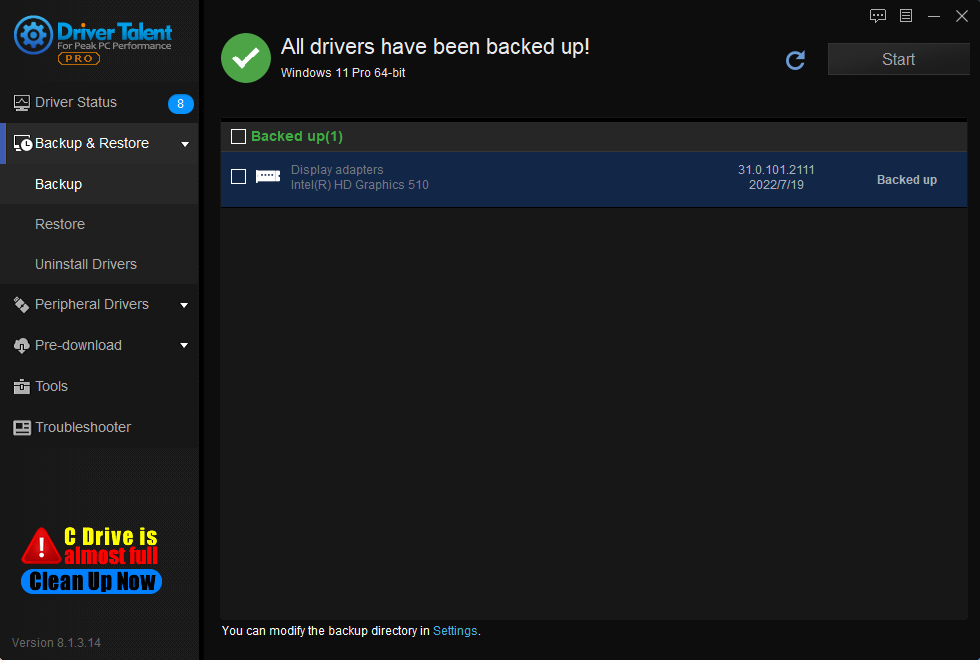 Solution3. Change Advanced Power Settings
There are specific power management options for hard drives and processors, that is the advanced power settings, which allows you to customize power options for different system components such as hard drives, USB settings, wireless adapters, etc. And the Power Settings might cause computer shutdown for no reason.
You can following the below steps to change the Advanced Power Settings to fix the Windows 11 Random Shutdown Issue:
1. Press Windows Key + R together to open up the Run dialog box
2. Enter control in the Run dialog box and search
3. Click on Power Options on the control panel and then click on Change Plan Settings
4. Then click on Change Advanced Power settings
5. Navigate to processor power management and then double-click on it to expand it
6. Inside you will find the Minimum processor state. Change the value on it from 100 to 0
7. After that, navigate to the hard disk option and double-click on that as well to expand it. Next, for the option "Turn off hard disk after," reduce the value to Never
8. Finally, click on Apply and then click on Ok.
Solution4. Turn Off Sleep Mode
Some users rarely take breaks while working and prefer to leave the system in sleep mode rather than turning it off and on again. This does save time, but infrequent shutdowns also mean the machine will be running all the time. And this in turn can cause some performance issues.
The computer shutdown randomly can also be one of its effects. So it's best to disable or turn off sleep mode completely. Because the computer enters hibernation mode, the boot speed will become faster after restarting. While it saves time, prolonged hibernation means the computer is constantly booting, which can lead to poor computer performance.
You can following the below steps to turn off sleep mode to fix the Windows 11 Random Shutdown Issue:
1. Press WIN + X and click on Power Options from the list of options that show up
2. Click on Screen and sleep settings to expand it
3. For the drop-down menu next to the two options "On battery power, put my device to sleep after" and "When plugged in, put my device to sleep after," set it to Never
4. Now your PC won't go to sleep automatically
Solution5. Run SFC Scan
If your computer shutdown randomly and you don't know why, you can run SFC scan, which scanning for and replacing corrupted, missing or changed system files. Even if the SFC command doesn't repair any files, running it will at least confirm that no system files are corrupted, and you can then move on to troubleshooting your system using other methods. SFC commands are available whenever the computer itself is started.
1.Press WIN+S together and type CMD(command prompt will show)
2.Run the Command Prompt as administrator( click Run as administrator)
3.If prompted, click on Yes to give admin privileges.
4.Once the command prompt window opens, type the following command and hit Enter to execute it:
sfc /scannow
5.Depending on the disk size and problematic data, the process may take some time.Please wait in patience.
6.Note down the detected issues and search for solutions and restart your computer to change effects immediately.
Recommended Download