New Cumulative Update KB4589212 Released for for v20H2 and v2004
Jan. 28, 2021 / Updated by Daphne to News
Microsoft once again pushed cumulative update KB4589212 for Windows 10 Version 2004/Version 2009 feature updates on Jan26th. According to official documents, some users who enable automatic updates will see this cumulative update when they check for updates.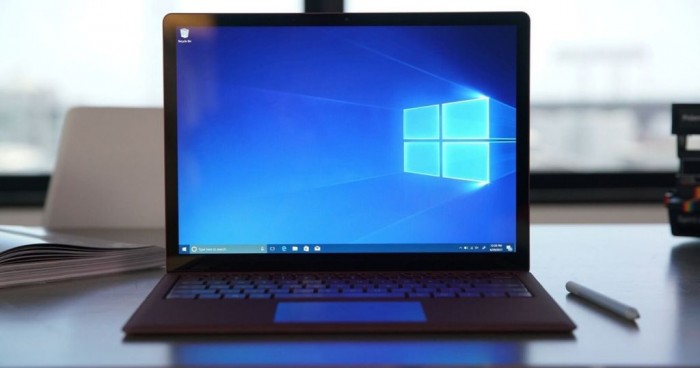 KB4589212 is an Intel microcode update from Intel. It first appeared in November 2020. It mainly provides security upgrades for Windows 10 20H2 feature updates. Microsoft said that the microcode patch is being pushed for Intel's 10th generation processors, and previous reports indicate that it may be for non-Intel hardware.
How to Get KB4284848 (OS Build 17134.137)
To download and install this patch, you can go to Settings >Update & Security >Windows Update and then choose Check for updates. Or you can type "update" in the search bar and then click Check for updates among the search results to gain it.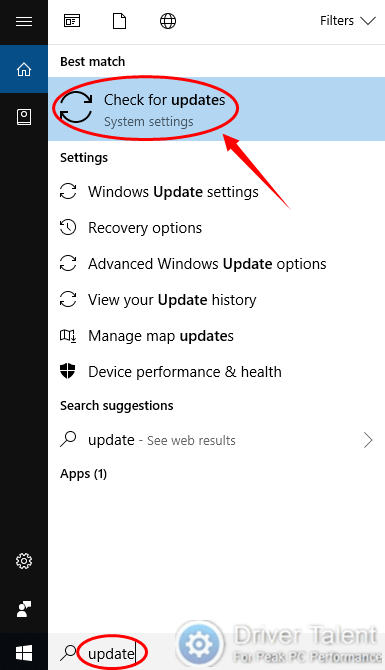 For those who want to get the standalone package for this update, click here to grab it.
This new release includes a microcode update from Intel for the following CPUs.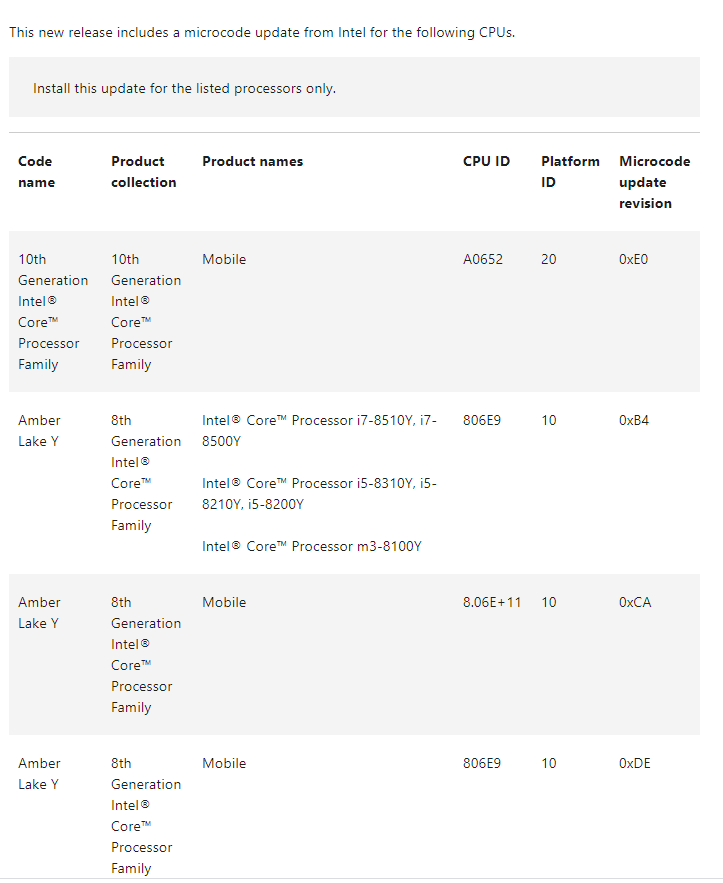 If you want more information please visit: https://support.microsoft.com/en-us/topic/kb4589212-intel-microcode-updates-for-windows-10-version-2004-and-20h2-and-windows-server-version-2004-and-20h2-9f8641b3-bd8e-6fe7-ab4d-4603847c4030
How to obtain and install the update
Microsoft Update Catalog
To get the standalone package for this update, go to the Microsoft Update Catalog website.
Windows Update
This update for some select products (CPUs) is available through Windows Update. It will be downloaded and installed automatically.
File Information
The English (United States) version of this software update installs files that have the attributes that are listed in the following tables.
Intel's January 2021 microcode update will mitigate the latest security vulnerabilities. It is hoped that this update will not cause unnecessary performance side effects caused by the company's previous large security version. Microsoft also seems to be keeping its promise of using Windows registry entries to block Windows 10 patches. This means that if you block Windows updates using the registry editor, the patch will not appear.In addition to the 20H2 version and 2004 version, another patch is being rolled out to desktops of 1909, 1903 and older. Those using older CPUs and Windows 10 versions will have to wait longer to receive these security updates, and there is currently no news on when they will arrive.
Recommended Download