[Solved]PC crash and freeze fix when playing cyberpunk 2077
Jul. 06, 2022 / Updated by Daphne to News
Today is the most important day, Cyberpunk 2077 has been released, but most users have computer crashes and freezes. Don't worry, this happens because of a problem with the configuration of the hardware and software settings. Here you can try some fixes.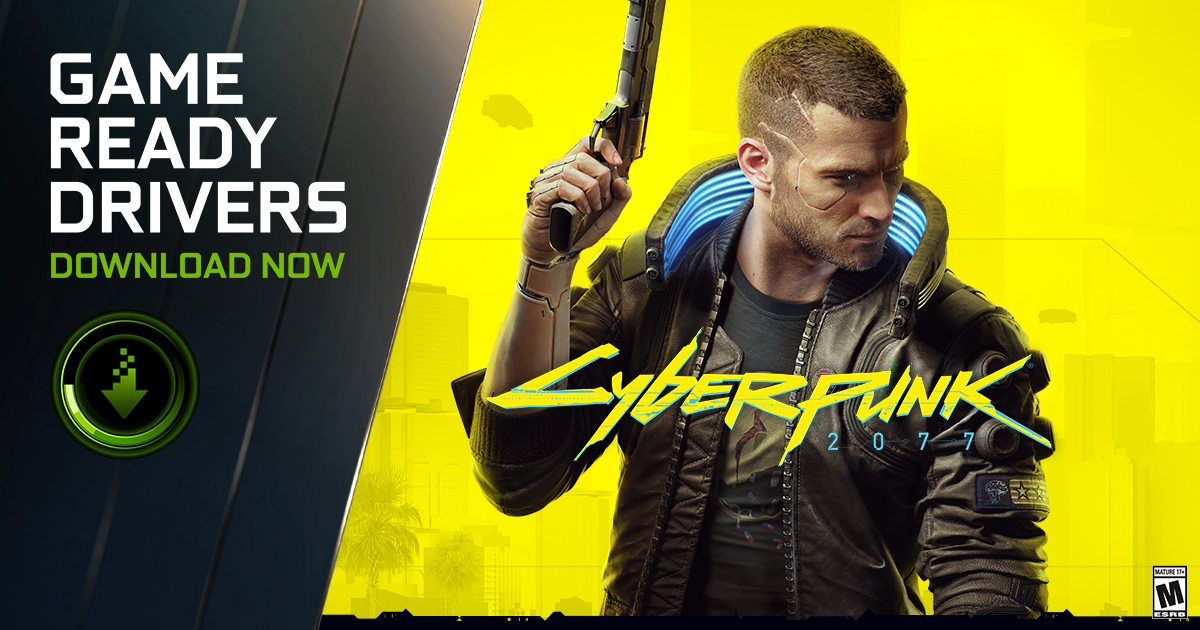 PC crash and freeze fix when playing Cyberpunk 2077
Way 1. Lower the game screen settings
Each game will select a common screen setting by default, but this may not be completely applicable to your computer. Adjust the picture settings a bit, such as lowering the shadows and textures, which will help.
Way 2. Install the new Nvidia graphics driver
A). Manually install Nvidia or AMD graphics driver
Nvidia is ready to launch a driver with new game preparations. The new version 460.79 adds support for the latest titles of CD Projekt Red.
If you want to play Cyberpunk 2077 on GeForce hardware, make sure to download this driver as it will make the necessary optimizations to help the game run smoothly. The new driver also adds DLSS support for six new titles. You can download the driver from GeForce Experience or GeForce.com.
B). One-click installation through driver talent
If you find it time-consuming to search proper driver downloads, or if you prefer a one-click solution, you can use Driver Talent. It is a reliable and professional Windows drivers download and update utility.
You can get and install the best-matched and safe driver updates you need in seconds. Also, you can use the software to quickly uninstall device drivers. Click the button above to save your time.
Here are 3 easy steps to update drivers on your Windows laptop or desktop:
1. Click the Scan button after you launch Driver Talent. It will automatically detect those missing, outdated or broken drivers.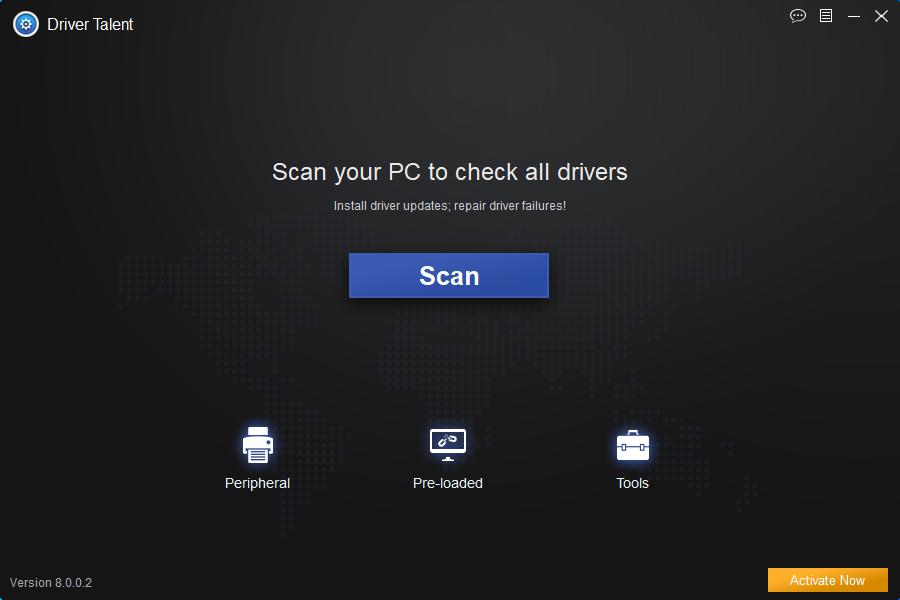 2. If you are going to update drivers, click the Update button directly after the scanning. The utility will download the compatible driver version for your machine.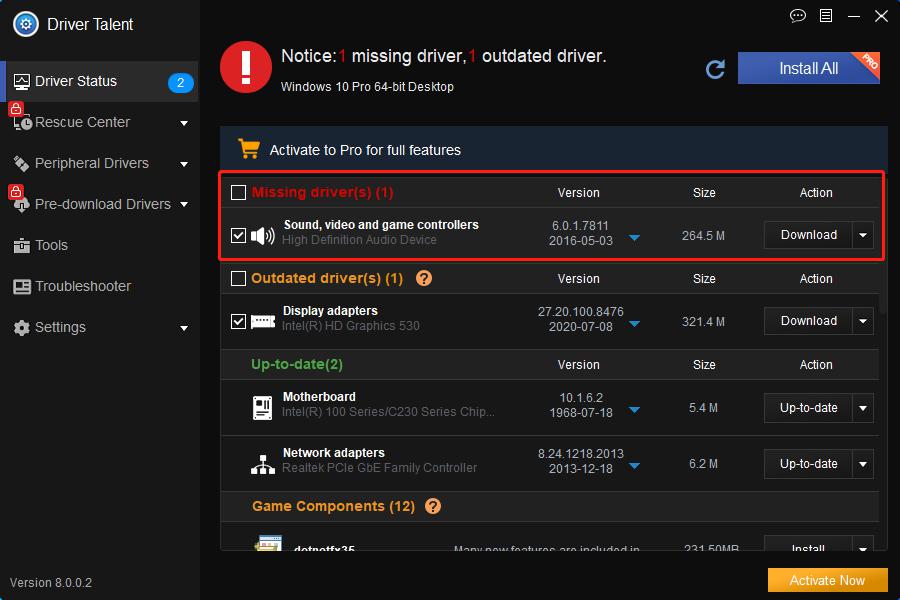 3. Reboot to make the newly driver download or the driver change take effect.
Note: You'd better back up your drivers before any driver changes in case other system problems occur suddenly.
Way 3. Stop unnecessary programs from running in the background
Running multiple programs at the same time will affect the processing speed of the computer. Closing unnecessary programs can provide you with enough running space to run the game.
1. Right-click on your taskbar, and select Task Manager.
2. Right-click the program you want to close and select "End Task".
Reminder: Don't end any programs you don't recognize. So as not to cause computer errors.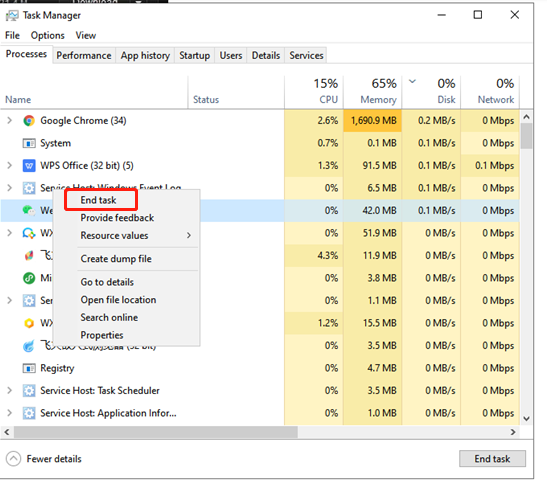 3. Reopen cyberpunk 2077 to see if the problem is solved.
Way 4. Lower graphics settings to find a more stable combination
1. Download Nvidia Control Panel by searching. If you are jumping to a webpage to open, please click to get.

2. Open the nvidia control panel, Click Manage 3D Settings>Program Settings.
3.Find "Cyberpunk 2077", you can manually add the game if it's not in the list
4.Now, make the following changes: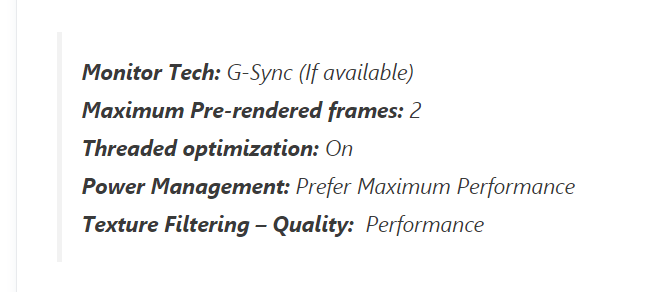 Way 5. Update Windows to the latest version
It is known that the recent updates have been relatively unfavorable for the game. To solve these problems, Windows has released a patch, and now it's time to download the latest version. If you are running an older version of Windows, it is recommended that you download the updated version.
1. Select the "Start" button, and then go to "Settings" .
2. Click "Update and Security".
3. Select "Windows Update". If you haven't updated to 20H2 version, please update.
4. Restart the computer for the update to take effect.
Update: Cyberpunk 2077 System Requirements on PC
Performance comparison of official website release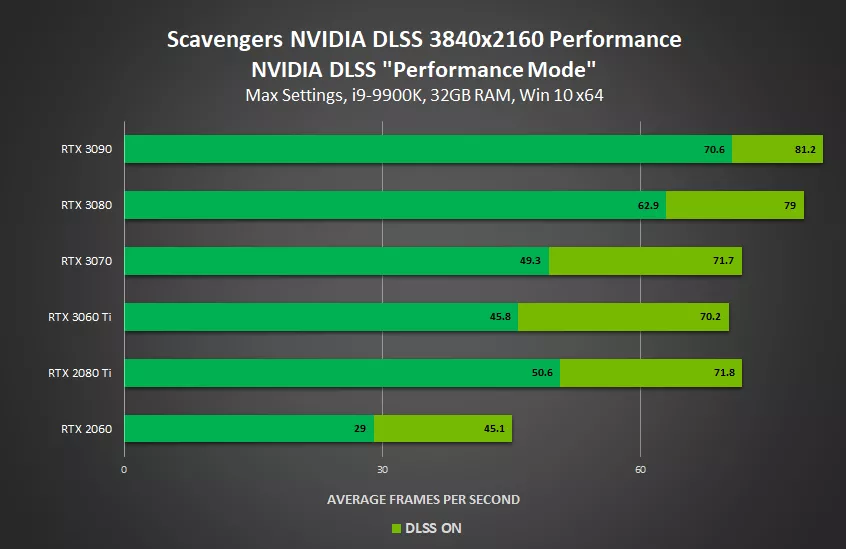 Minimum requirements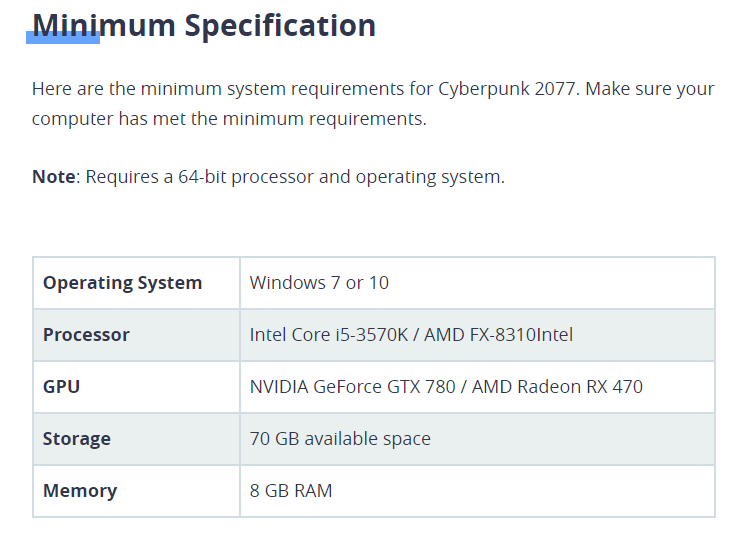 Recommended configuration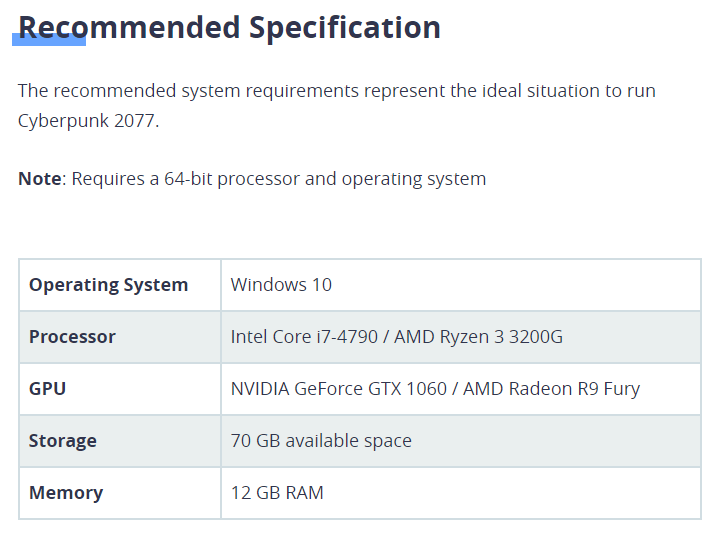 After reading this post, I believe you're ready to play the game. Enjoy! If you have any questions, feel free to leave a comment below and we'll see what more we can do.
Recommended Download