(Resolved) Error 0x00000709 – Operation Could Not Be Completed
Jun. 24, 2022 / Updated by Bessie Shaw to Windows Driver Solutions
When you are trying to set up an all new printer as the default printer on your Windows, you may run run into the problem: "error 0x00000709 – operation could not be completed." The full message is "Operation could not be completed (error 0x00000709). Double check the printer name and make sure the printer is connected to the network."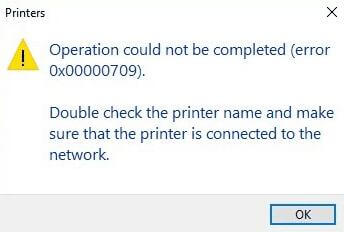 Why the Error 0x00000709 Happens?
It is fairly common error that often pops up when you are plugging and setting up a completely new printer. The cause might be a glitch in the registry settings. The registry keys prioritize the previous printer drivers and keep them as default while the new drivers are prevented from being set as default.
Don't worry! It is not a critical error and you can easily fix it. We are going to show you different methods in the below. So, without any further delay, let's jump into the first solution.
Method 1 - Set the Preferred Printer As Default Properly
You will be using the "Devices and Printer settings" in the Control Panel to solve this error.
Step 1: Click Start menu and search "device and printer", and press Enter to open the Device and Printers section.
Step 2: Look for the printer that you want to set as default. Right-click it and click "See what's printing" option.
Step 3: In the new window, head over to the "Printer" tab.
Step 4: Select "Run as administrator" in the drop-down menu, and choose "Set as default printer".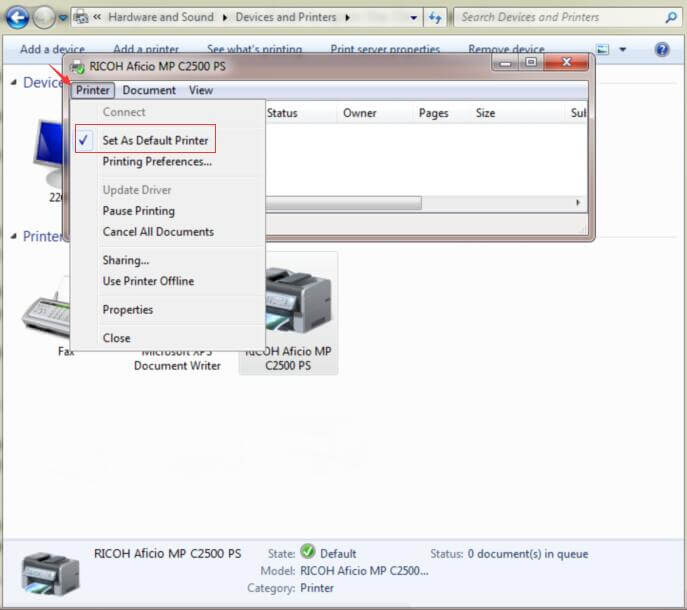 Keep in mind that if you are already using the system as an "Administrator", then the "Run as administrator" option may not show up in the process. In that case, just select "Set as default printer".
This method should normally fix the error for you. If for some reasons it doesn't work, let's continue for the methods below.
Method 2 - Edit Windows Registry Settings
This method requires you to make some changes and edits to the Windows Registry. We would like to warn you that tweaking Windows Registry is a sensitive issue which can mess up your entire operating system if done wrong.
So, before you go ahead and start editing Windows Registry keys, it is important to back up your current registry settings so that you can always roll back to a working version if things go south. To edit the registry settings, follow the steps below:
Step 1: Open the Registry Editor by searching for "Regedit" in the Windows search menu.
Step 2: Right-click the "Regedit" app and click "Run as administrator". This will allow you to make changes to the registry.
Step 3: Navigate to HKEY_CURRENT_USER > SOFTWARE > Microsoft > Windows NT > CurrentVersion > Windows.
Step 4: Right-click the Windows folder and click "Permissions".
Step 5: In the new pop-up dialog box, locate the "Administrators" option and check "Full Control" box for it. Also, do the same for the username you signed in with. Once done, click OK.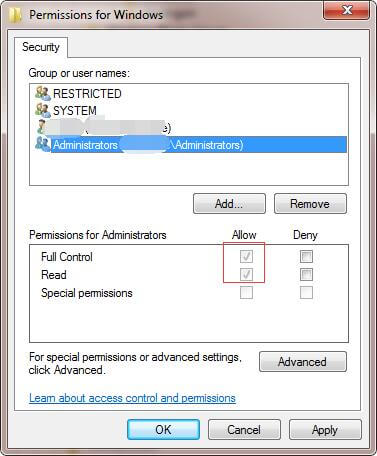 Step 6: Now, head back to the Registry editor. In the Windows folder, locate these two files and delete them: IsMRUEstablished, LegacyDefaultPrinterMode.
If the files are not there, then just skip to the next step.
Step 7: Double-click the "Device" option and add your printer's name in the Value Data field.

Step 8: Restart your computer. This should allow you to set your printer as the default printer without any problems.
Note: This method has been tried and tested by consumers base admin team.
Method 3 - Update Printer Driver
If your printer has been set as default and still not working, you may check if it is the issue related with printer drivers.
Driver Talent will automatically identify your printers and install the proper driver for it. Follow the steps below to install printer driver with Driver Talent:
Step 1: Download Driver Talent, and install it on your computer.
Step 2: Launch Driver Talent and click "Peripheral" to quick locate the printer driver install section.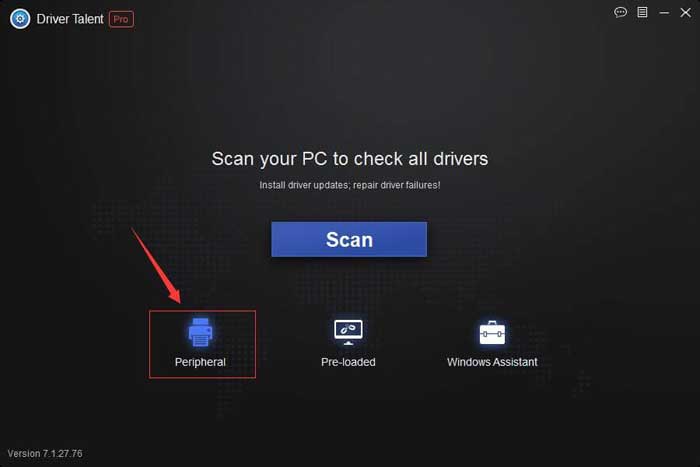 Note: If you click "Scan" button on the main interface, it will take you to the Driver Status section which will list all of your local computer drivers. Then you can click "Peripheral Drivers" > "Printer Drivers" to locate the printer install section as well.
Step 3: Then you may receive a window says that "New printer available. Do you want to add it?" If so, just click Yes and continue with the on-screen guide. If not, you may search your printers with the on-screen guide.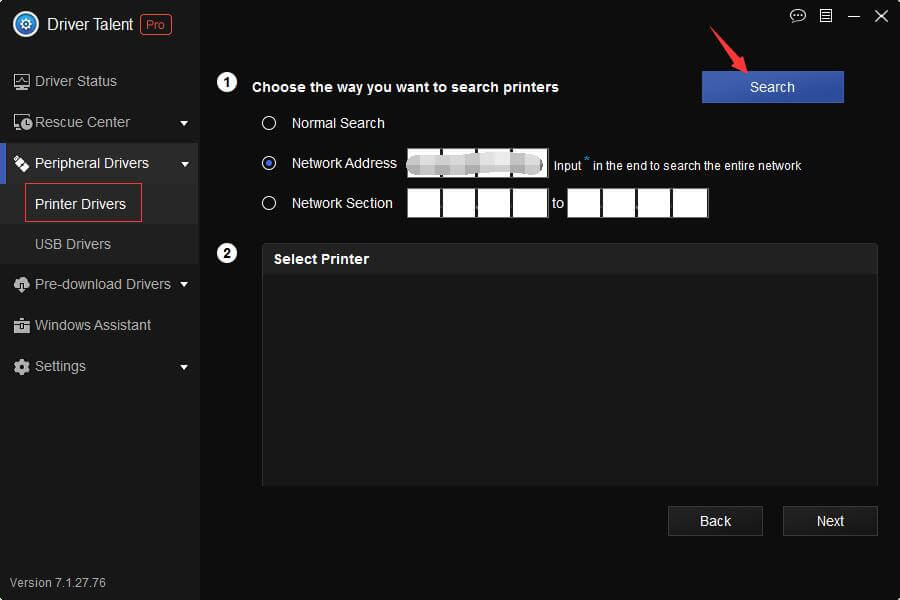 Step 4: After you find the correct printer, go through the on-screen guide to install the printer drivers.
Please note that if you don't want to use 3rd party software to update/install the printer driver, you can visit the official website of the printer brand and search for the correct driver for your printer, download and install it on your computer manually.
Refer to this article to learn more details about updating printer drivers.
Still Not Working? Try Anti-Malware Software to Cleanup Viruses and Malware
Well, if you have followed all of the methods above carefully, then your printer should start working without any problems. However, if it's still not working, there might be some other programs either conflicting with the permissions, or you have malware on your PC that keeps changing the permissions or corrupting the registry.
Download an anti-malware software and run it to scan your PC for any hidden malware. When you get rid of all the viruses and malware on your PC, most of your hardware and software will start working without any further issues.
Always keep your PC safe from any malware because these harmful files can corrupt your system files and mess with all the components including, but not limited to the printer.
Final Words
Hopefully, you have now fixed error 0x00000709 and your printer has started working as intended. If neither of the above-mentioned methods worked for you, then feel free to let us know in the comments below. We will try our best to provide you with a fix for this particular issue.
Also, feel free to share comments below and let us know if these methods worked out for you and fixed the problem.
Recommended Download