How to Fix Fatal System error on Windows 11
Mar. 08, 2023 / Updated by Renata to Windows 10

A fatal system error(also called a system crash, stop error, kernel error, or bug check) occurs when an operating system halts because it has reached a condition where it can no longer operate safely (i.e. where critical data could be lost or the system damaged in other ways).
There are many features can cause Fatal System error: corrupted files, outdated drivers, conflicted programs, Windows bugs,etc.
This article provides 6 solutions for those who come up with Fatal System error.
Page content:
Solution2. Use the DISM command
Solution3. Install latest updates
Solution5. Remove recently installed applications
Solution6. Repair hard-disk errors
Solution1. Run SFC commands
Before you do anything to fix the blue screen of death, you can fix Fatal System error by restarting the computer. Run SFC commands when troubleshooting a flawed Windows system. SFC works by scanning for and replacing corrupted, missing or changed system files. Even if the SFC command doesn't repair any files, running it will at least confirm that no system files are corrupted, and you can then move on to troubleshooting your system using other methods. SFC commands are available whenever the computer itself is started. If Windows will start normally, you can run it from an administrative command prompt. If Windows won't start properly, you can start it in Safe Mode or Recovery Environment.
1. Press WIN+S together and type CMD(command prompt will show)
2. Run the Command Prompt as administrator( click Run as administrator)
3. If prompted, click on Yes to give admin privileges.
4. Once the command prompt window opens, type the following command and hit Enter to execute it:
sfc /scannow
5. Depending on the disk size and problematic data, the process may take some time.Please wait in patience.
6. Note down the detected issues and search for solutions and restart your computer to change effects immediately.
Solution2. Use the DISM command
Usually, running SFC can fix most files problems, therefore you don't need to use the DISM command. However, if the SFC command failed to repair correct files to malfunction and corrupted files, you should run DISM command.
1. Boot your computer from Windows 10 installation media.
2. Press the Shift key + F10 to launch the Command Prompt window. Launch it with administrator access.
3. On the Command Prompt window, type dism /image:c: /cleanup-image /revertpendingactions and then press Enter.
4. When it finish, restart the computer
Solution3. Install latest updates
Installing the latest updates can fix operating system bugs. Check for the computer updates and install them.
Follow the below steps to install latest Windows updates:
1. Press WIN+S at the same time and open Settings window
2. At the settings window, choose Windows Updates and select check for updates at the right panel
3. Windows will now automatically install all the available updates into the computer.
4. Restart your computer and check for improvements.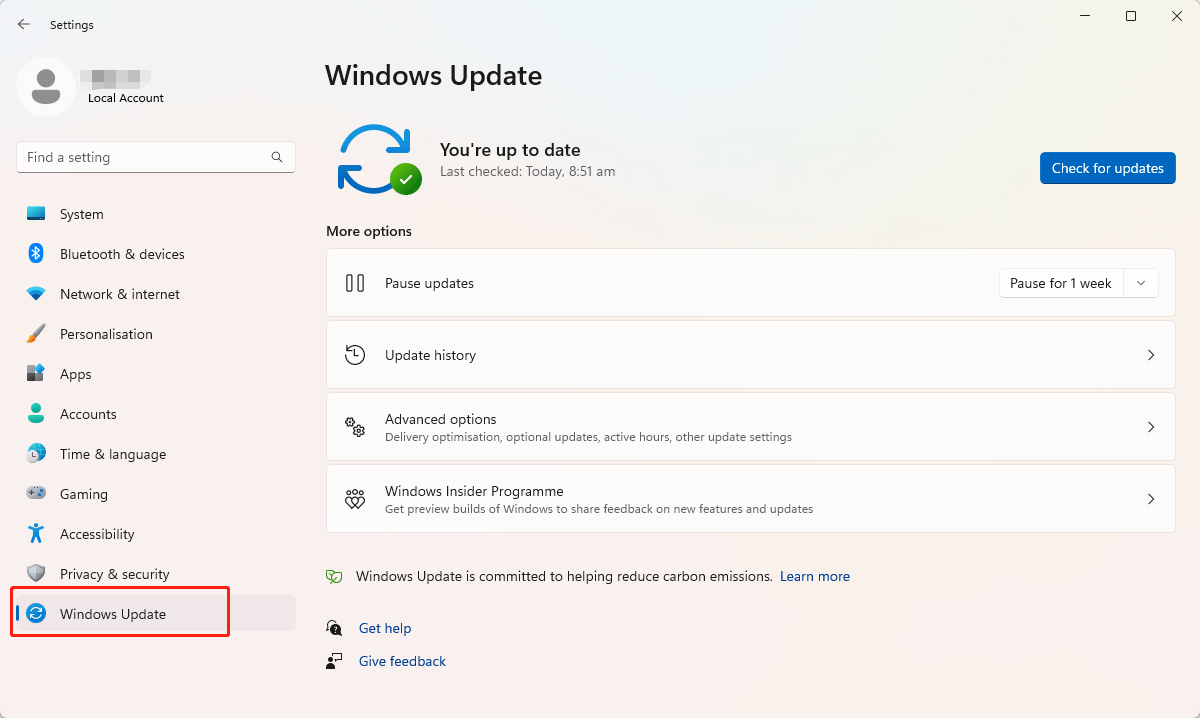 Solution4. Update drivers
In addition to installing the latest Windows updates, look for outdated drivers and install their latest versions on computers. For this, you can use an automatic driver update tool ----Driver Talent is the best choice.
Launch Driver Talent and click the SCAN button, you can use it to scan the computer automatically.
After scan finish, all drivers will show on a list, reminding you to update.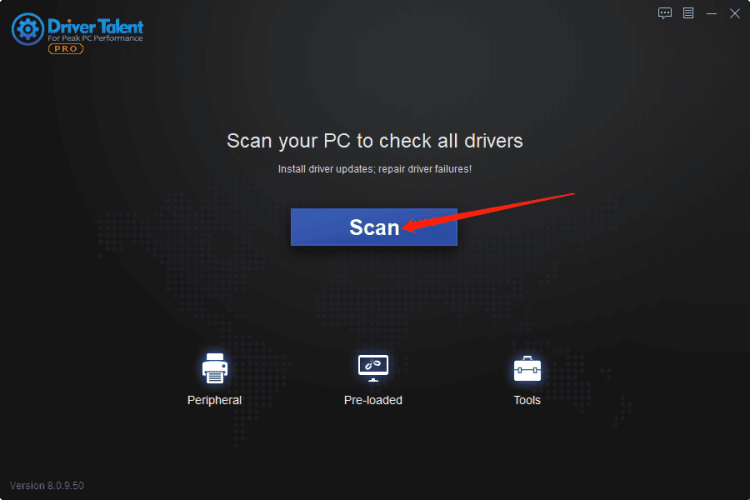 Note: It does not mean that the newer the driver, the better. The latest driver may not be suitable for your computer configuration.
With this software, users can update outdated devices and back-up as well, as restore the drivers as their need. In order to avoid driver problems in the future, users can also reinstall the problematic driver immediately, So that users do not need to check what is going on with computer drivers and update them manually.
It is also available for Windows 11, Windows 10, Windows 8, and is also suitable for desktop as well as laptop computers.
A driver is a software that allows your computer to communicate with hardware devices. Without drivers, the devices you connect to your computer—for example, a mouse or external hard drive—won't work properly. Windows can automatically check if there are drivers available for new devices that you connect to your computer.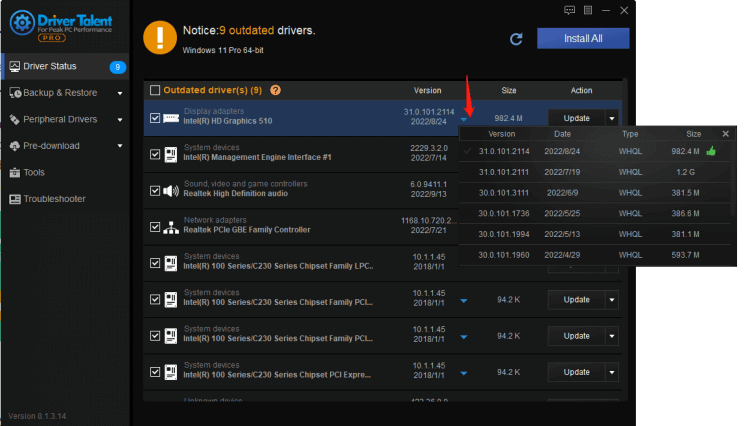 Solution5. Remove applications
If the Fatal System error appeared after you installed a new software or program, it might effect the safe of computer. Please try to delete them as the below method:
1. Type WIN+S together and input Control to search for the control panel
2. On the control panel, search for Programs and Features
3. Choose to uninstall a Program
4. In the Progress and Features window, right-click on any third-party antivirus program that the computer has installed. And then select uninstall.
Solution6. Repair hard-disk errors
This may not be a 100% foolproof solution, but you can run chkdsk in the command prompt to see if you don't have any issue with your hard drive.
You could execute the following command:
chkdsk c: /f /r
It is possible that when installing programs on the corrupt part of the disk might cause issues.
Recommended Download