How to Disable Microsoft Compatibility Telemetry on Windows 10
Nov. 14, 2019 / Updated by Lynne to Windows 10
When you are in your task manager, you may discover things that you otherwise would never discover. For example, you may discover that Microsoft Compatibility Telemetry is using 50% or more of the disk usage. You may think it is ridiculous since you even don't know what it is. If you are one of these users, please read on.
What is Microsoft Compatibility Telemetry?
Microsoft Compatibility Telemetry (MCT) is a service that runs to collect and send usage and performance data to Microsoft. It is part of Windows 7, 8 and Windows 10, so it is a safe process even though it causes high CPU usage issue reported by a lot of users. Its goal is to improve your computer performance and user experience by periodically sending the data to Microsoft.
However, the issue and irony is that it takes too much effort to do this process. As a result, it often cripples your computer's speed as it carries out the task. The Microsoft Compatibility Telemetry can be a real drain on your CPU, you ought to address it if you see it causing problems.
How to Disable Microsoft Compatibility Telemetry?
High CPU usage by a single process will slow down your computer inevitably. Worse still, it will also have a negative impact on other processes that your computer is trying to run. To sort out the concern, you can try one of the methods demonstrated in this article. (Please note that all the screenshots are caputured on Windows 10. There may be some differences on Windows 7 and Windows 8.)
Method 1: Disable Microsoft Compatibility Telemetry using Group Policy Editor
1. The first thing you're going to do is to press the Windows key + R to open your command 'Run' box.
2. In the space, type the command: gpedit.msc, then press OK or Enter. This will be your route to the Group Policy Editor.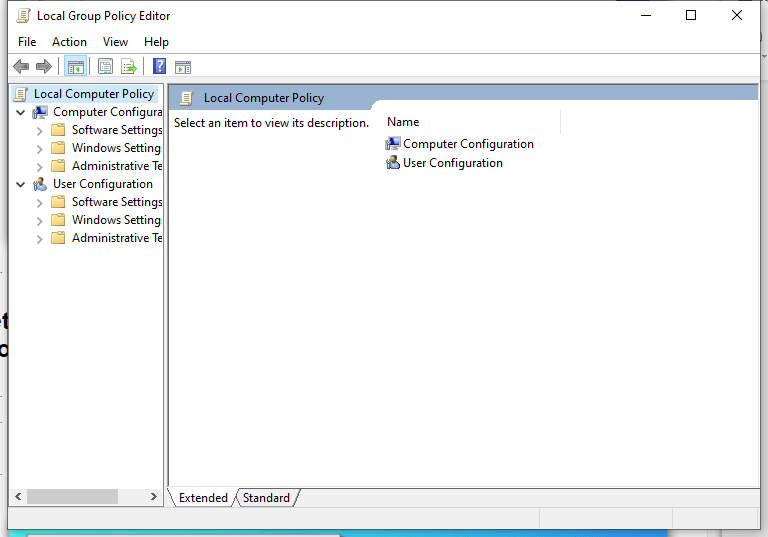 3. Once in the editor, go to Computer Configuration >Administrative Templates >Windows Components >Data Collection and Preview Builds.
4. Click on the Data Collection and Preview Builds so that you can access the options menu on the right-hand side panel. Under options, right click Allow Telemetry and then navigate through options to Edit.
5. In the window, click Disabled. Once done, you can click Apply and then OK to make sure that the changes are made on your system.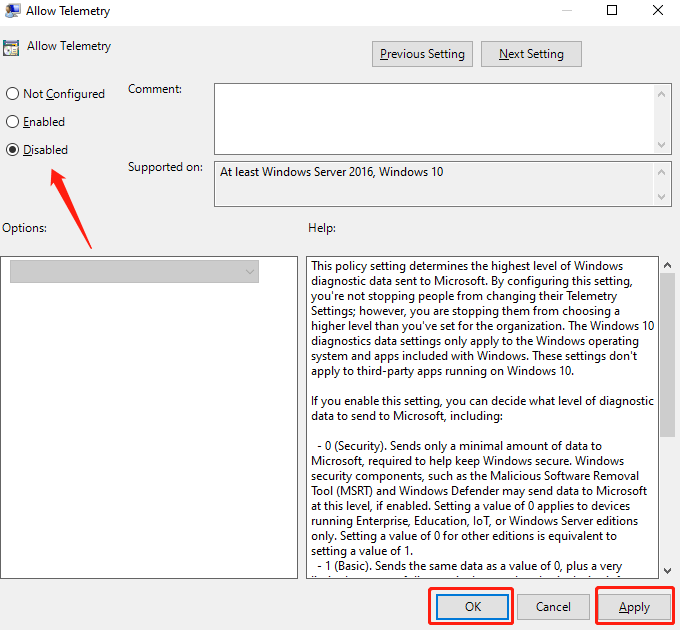 Now you can go to task manager to check if Microsoft Compatibility Telemetry works or not. It it still works, please read on to try the next method.
Method 2: Disable Microsoft Compatibility Telemetry via Registry Editor
As Sarah Jones, tech writer at BritStudent and NextCoursework warns, "Editing your registry isn't an everyday task. You need to have done a system backup and you need a reasonably strong understanding of the system configurations, which isn't always a given."
Once you feel comfortable moving forward with this method, follow the steps below:
1. Press the Windows key + R to get your command 'Run' box as in the first method.
2. Type regedit in the box, and press Enter.
3. Once you're inside the registry editor tab, go to Computer >HKEY_LOCAL_MACHINE >Software >Policies >Microsoft >Windows >DataCollection.
4. Go to the right-hand side panel where you need to create a new key. Right click in the space and choose the option DWORD (32-bit) Value.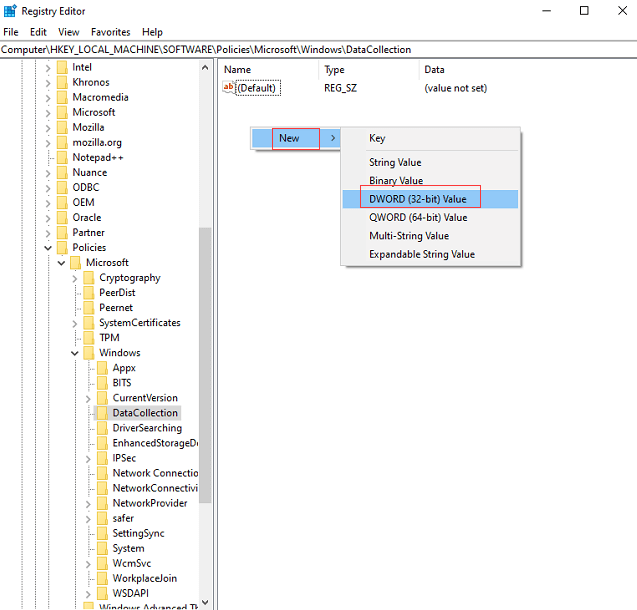 5. Right click the new key and rename it as Allow Telemetry. Right click it and choose Modify, and then set the value data to '0'. Click OK to complete the change.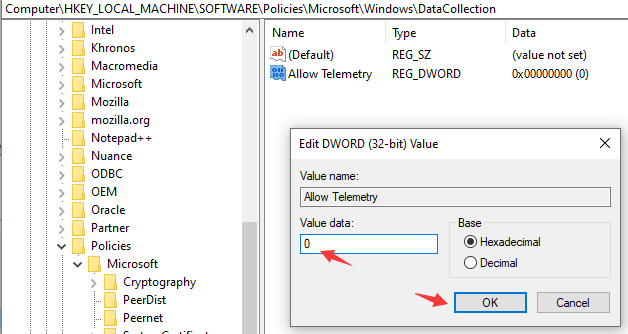 Also, you can check if MCT works or not. If it still works, please try method 3.
Method 3: Disable Microsoft Compatibility Telemetry Service Through Task Scheduler
It's a very easy method to disable MCT in task scheduler. Follow the steps below:
1. Click Start and type task scheduler, then press Enter to open the Task Scheduler.
2. On task scheduler, go through the path: Task Scheduler Library >Microsoft >Windows >Application Experience.
3. On the Application Experience folder, look for Microsoft Compatibility Appraiser.
4. Right click on it and select Disable. Confirm to complete the process.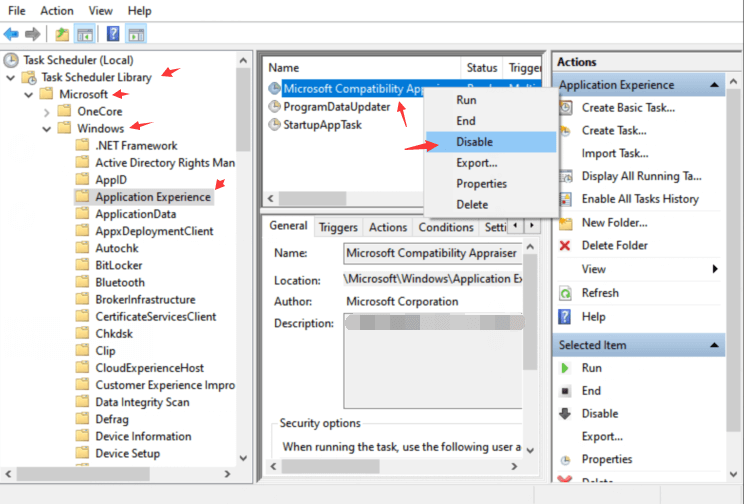 Once done, check if the MCT works or not in task manager.
Conclusion
Whilst either of these methods will work, the second is a bit more advanced and the stakes are higher since misunderstanding any step could make serious changes to your system in a way that could be hard to change back.
Note: This post is contributed by Michael Dehoyos and modified by OSToto editor Bessie.
Michael Dehoyos is a tech writer at PhdKingdom and Academic Brits. He assists people with their digital business projects as well as sharing his knowledge by contributing to numerous sites and publications, the academic service, Origin Writings, amongst them.
Recommended Download