How to Fix Screen Flickering after Windows 10 Upgrade
Jun. 24, 2022 / Updated by Bessie Shaw to Windows 10
Encounter the screen flickering issue after Windows 10 upgrade (Creators Update/Fall Creators Update 1709/Windows 10 April Update 2018)? Breathe a little. You are not alone. Here are top 4 fixes for the desktop or laptop screen flickering or flashing problem in Windows 10 to make your PC work well again, applied to HP, Asus, Dell, Lenovo, Acer, Toshiba, Lenovo, MSI, Samsung and other brand PCs.
What Causes Screen Flickering Issue after Windows 10 Upgrade
There are many reasons that could lead to screen flickering or flashing issues, such as the incompatible programs and graphics or display driver problems after Windows 10 update.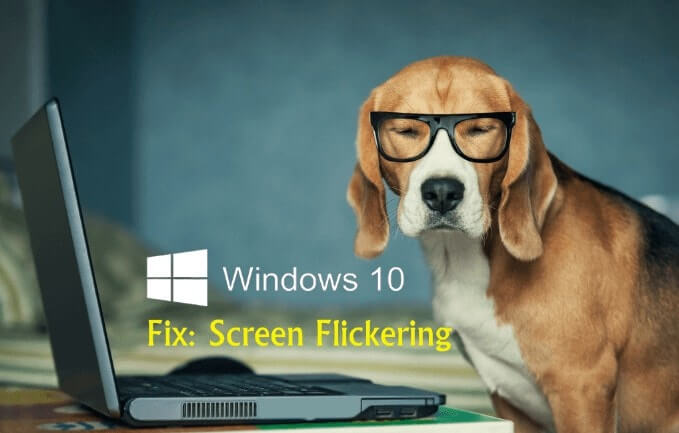 Fixes for Screen Flickering or Flashing after Windows 10 Upgrade
If you suffer the screen flickering problem after Windows 10 upgrade, no worries, it is easy to resolve. You could use the keyboard shortcut Ctrl + Shift + Esc to access Task Manager directly, and then check whether Taskbar Manager flickers. If Taskbar Manager doesn't flicker, then you have an incompatible application. If Taskbar Manager flickers, you need to update your display driver. You could skip ahead below to the relevant method you require. Just follow some of the instructions:
Fix 1. Perform a Clean Boot and Disable the Two Associate Service Tabs
Press ALT + F4 on your keyboard simultaneously, and then click Restart while pressing and holding down the Shift key, click Troubleshoot >Advanced Options >Startup options >Restart.
After reboot, you will be able to see the following screen showing the Startup Settings options, and choose to enter Safe Mode. After the entry of Safe Mode, press Windows key + R to bring up the Run screen. Type msconfig and press Enter. Click on Services tab, find the two services: "Problem Reports and Solution Control Panel" and "Windows Error Reporting Service", uncheck them to disable. Click OK and then restart your PC.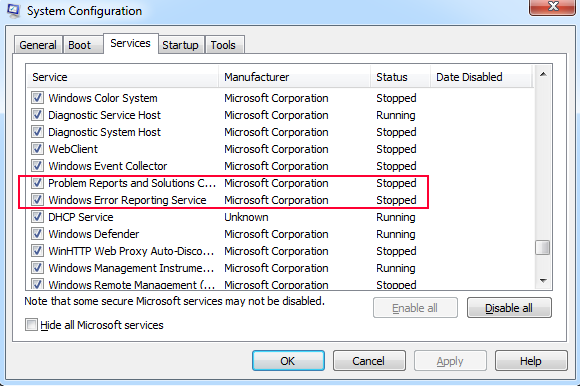 Fix 2. Update Your Incompatible Programs or Uninstall Them
Microsoft has pointed out that Norton AntiVirus, iCloud, and IDT Audio these 3 programs can cause screen flickering or flashing screen after Windows 10 upgrade. If you install any of these above-mentioned programs, make sure you run the latest version. If not, you could go to their official page to download the up-to-date version. Normally, the problem will be resolved. If it still fails, just uninstall the offending programs.
Follow the steps below to uninstall the incompatible programs:
Step 1. Press Windows key + I altogether to open Settings.
Step 2. Select System, and then go to Apps & features.
Step 3. Locate the program causing the screen flickering problem. Select the program, and then select Uninstall.
Fix 3. Download and Update Your Graphics Driver to Fix Screen Flickering after Windows 10 Upgrade
After you upgrade to Windows 10 from Windows 7 or Windows 8/8.1, Windows doesn't automatically download and update the corresponding graphics or display drivers for your PC. Put simply, your graphics or display driver is outdated and not suitable for Windows 10. If you are not sure to download what exact display driver, we recommend Driver Talent for you. Driver Talent is a widely-used and reliable driver download software, which can one-click download and install the best-matched display driver for Windows 10 to solve your screen flickering problem. All the drives are safe and well tested.
Click the button below to free download Driver Talent directly. No viruses. No trojans.
An Easy-and-Quick Solution to Download Display Drivers for Windows 10
With Driver Talent, you could easily and quickly download and install the correct display driver for Windows 10. Here are the steps:
Step 1. Identify the Outdated Display Driver
Run a free drivers scan, and Driver Talent will identify your outdated display driver.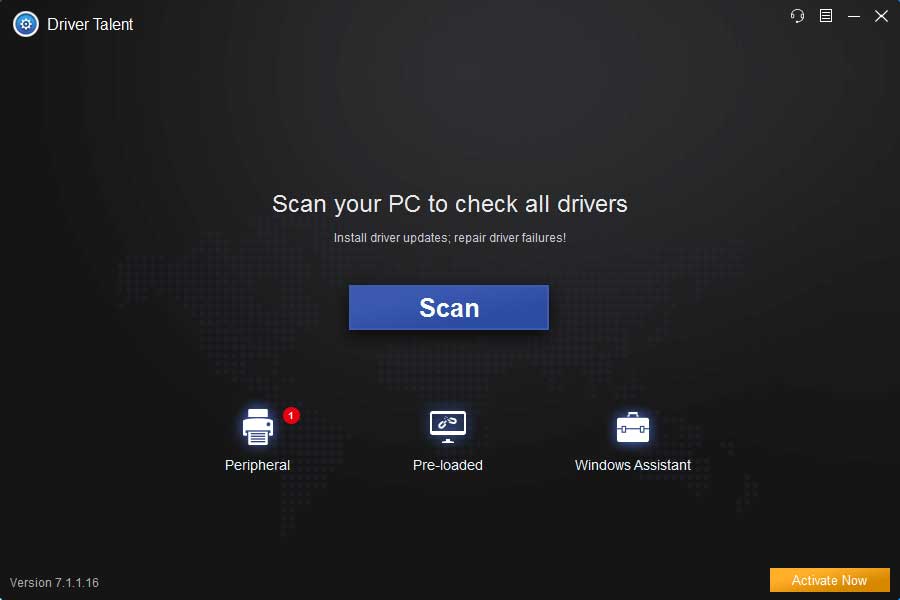 Step 2. One-click Download and Install the Correct Display Driver
If your display driver is detected as updatable, one-click the "Update" button in the right. And Driver Talent will automatically download and install the best-matched display driver for your laptop.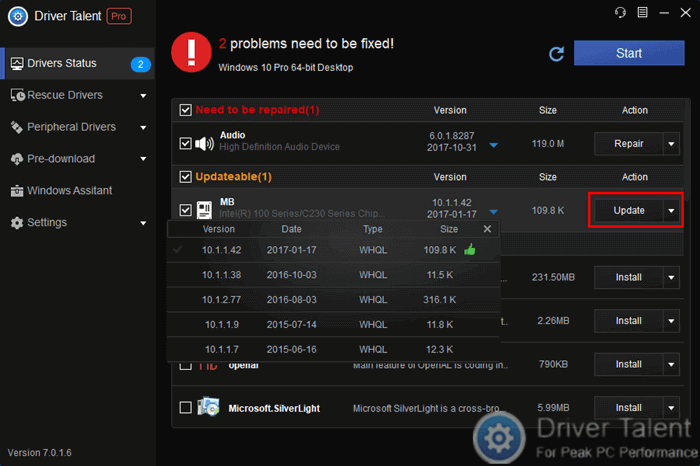 Step 3. Reboot Your PC
Reboot your PC to make the display driver update take effect.
You may also like to check out:
Fix 4. Disable FreeSync
According to a lot of Windows 10 users, the screen flickers when FreeSync is on. As soon as Freesync is disabled, the screen flickering disappears. To disable FreeSync, do the following steps:
Step 1. Right-click on an empty place on the desktop and click AMD Radeon Settings.
Step 2. Click on the Radeon Settings icon in the System Tray.
Step 3. Select Radeon Settings from the Programs menu.
Step 4. Click Display.
Step 5. Turn off Radeon FreeSync.
We hope the above methods can facilitate you to fix the flickering or flashing screen after Windows 10 upgrade. If you have any questions, please don't hesitate to write them down in the comment section below for further assistance.
Recommended Download