Fix "Sound, video and game controllers" Missing from Device Manager
Jun. 24, 2022 / Updated by Bessie Shaw to Windows 10
"I upgraded my Dell Latitude e5410 HD to an SSD using a clone backup and now the computer says no audio output device is installed. I reloaded all the the drivers which are current but made no difference. When I look in the device manager, the "sound, video and game controllers" isn't there. Any ideas?" - Quoted from Windows Forums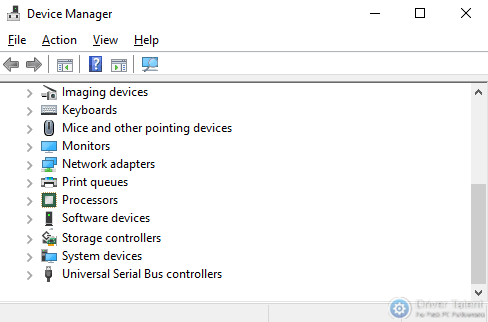 Are you experiencing the same issue that the "sound, video and game controllers" is missing from Device Manager in Windows 10? If so, hold your horses. Here are several possible solutions to help you get out of this big headache.
Method 1. Run Hardware and Devices Troubleshooter
The "sound, video and game controllers" missing issue occurs because the system is unable to find any installed sound cards. Nothing can be shown in this section, so it disappears.
If you encounters the "sound, video and game controllers" missing issue, the first method you can try is to run the Hardware and Devices troubleshooter. It will help you detect hardware problems. Follow these steps:
Step 1. Type "Troubleshoot" in the search box and select Troubleshoot from the search results.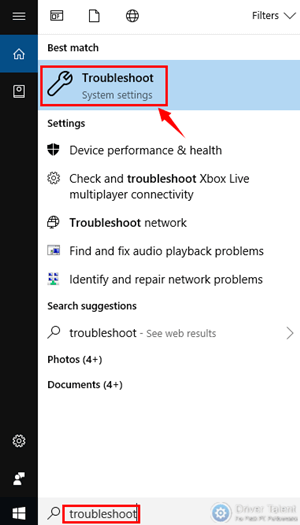 Step 2. Scroll down to locate Hardware and Devices in the list and click on it.
Step 3. Click on the Run the troubleshooter button under it. Then the Hardware and Devices troubleshooter will automatically detect hardware issues and resolve them.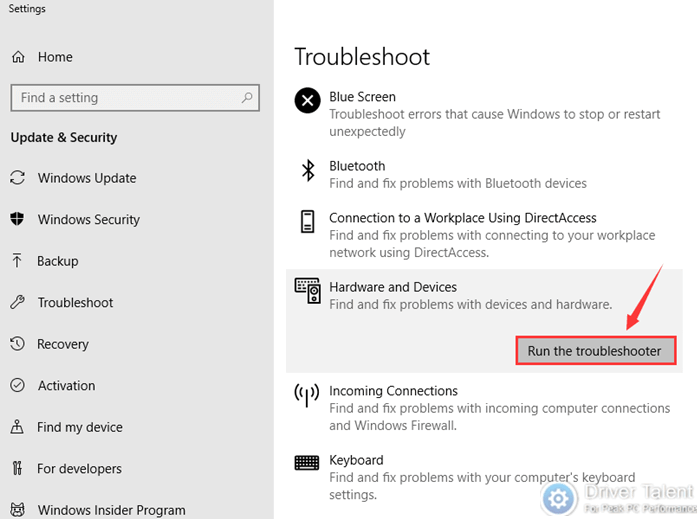 If this method doesn't work, try to run the Playing Audio troubleshooter as well.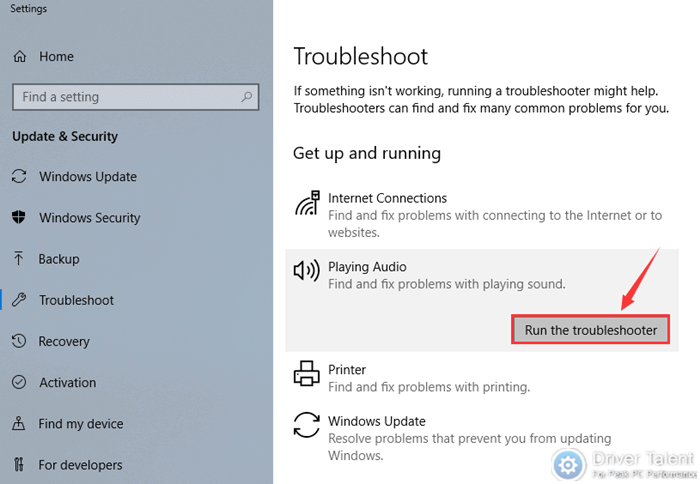 You may need to restart your PC/laptop in the process. If it still makes no difference, read on to try other methods below.
Method 2. Update Audio Driver Manually
The "sound, video and game controllers" missing issue could be also caused by outdated or damaged audio driver. This usually occurs after a Windows update. In this case, to resolve the issue, you can try to update your audio driver manually. The steps are as follows.
Step 1. Launch Device Manager and click on the View tab.
Step 2. Select Show hidden devices. Now you should be able to see your sound device.
Step 3. If you fail to see your sound device, click on Action and then select Scan for hardware changes. Your sound device might also be listed under Other Devices with a yellow triangle.
Step 4. Once you find your sound device, right click on it and select "Update driver".
Step 5. Click on "Search automatically for updated driver software" to allow an automatic search.
Then Windows will search for updated drivers and install them automatically. As long as the correct driver is installed, the "sound, video and game controllers" missing issue should be addressed.
Method 3. Update Audio Driver with Driver Talent
Updating drivers manually is not proving easy. If you want to easily have your drivers updated, a driver update utility called Driver Talent can be helpful. With a simple scan, it will find out all the outdated, damaged and missing drivers on your computer. And then help you download, install, update or repair them.
If you activate Driver Talent Pro, you can even easily resolve all driver-related issues with just a click. Click on the Download Now button below to have a free try immediately.
To update your audio driver with Driver Talent, you can take these steps:
Step 1. Launch Driver Talent and click on Scan to detect if your audio driver is outdated or damaged.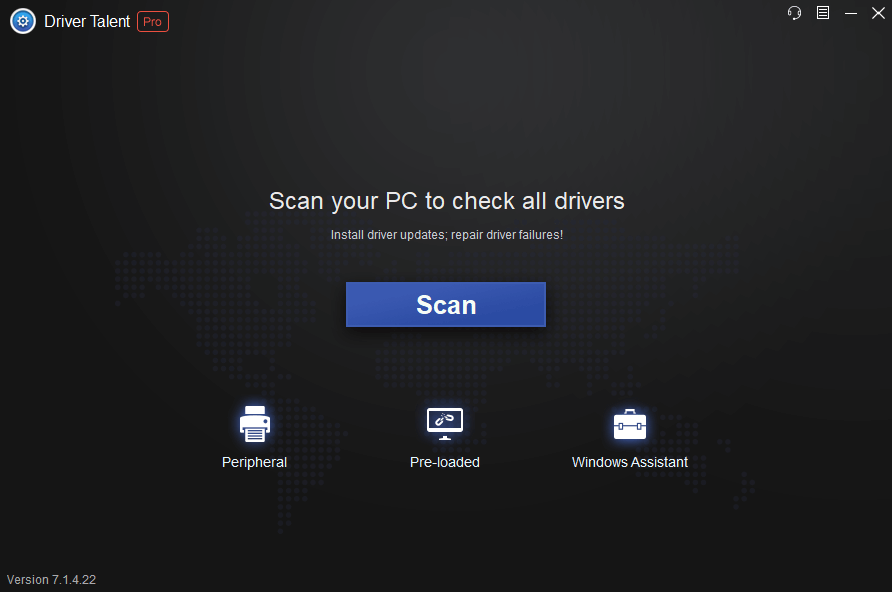 Step 2. If your audio driver is detected as updatable, click on the Update button on its right to update it. If it's detected as damaged, click on Repair to repair it.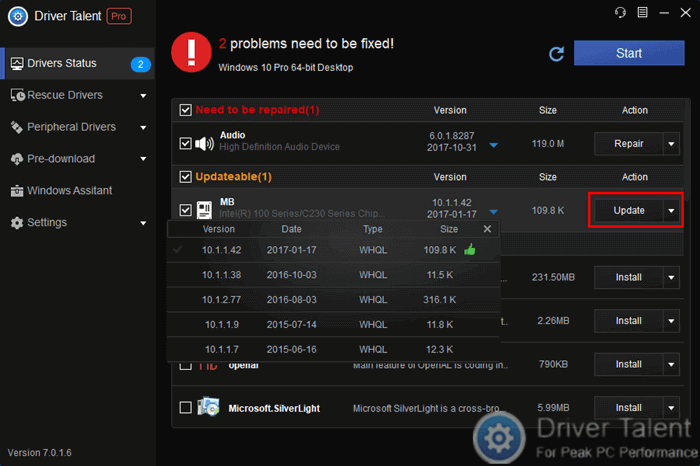 Step 3. Restart your computer after finishing the update or repair.
You may also like to check out:
The "sound, video and game controllers" missing issue on Windows 10 should be gone after you try the methods described in this post. According to the feedback from our users, disabling the UEFI could also help address the issue. This method works with computers that do not support UEFI.
If none of the methods above work for you, leave comments below to let us know. We will try our best to help you. More useful computer tips can be accessed in the Resource section on this site.
Company
Driver Talent is a professional Windows driver download and update utility from drivethelife.com, a professional team of OSToto Co., Ltd. Since the establishment in 2009, the team has been working hard to develop computer and Internet software so as to improve the work and lives of people. Our products are well received by people from all over the word.
Our Spirit
"User-centric Design, Technology Fundamental, Principles Open"
Our Products
Driver Talent, Driver Talent for Network Card, ExplorerMax
Recommended Download