Fixed: Affinity Photo Crashing/Freezing Windows 11
Mar. 08, 2023 / Updated by Renata to Windows 11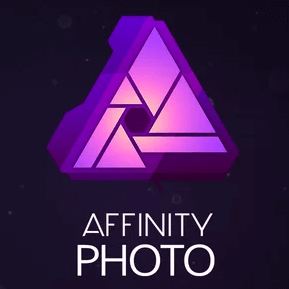 The company of Affinity Photo claims that the software uses a more advanced algorithm than Adobe, and the interface and use are similar to those of PS, but there are many more convenient improvements. Affinity Photo claims to be a professional retouching software, fully supports PSD format, professional-level image processing technology, and emphasizes that the software can efficiently process a large number of images without dragging down the computer. But based on feedback from many users Affinity Photo crashed on Windows 11.
Minimum specifications for installing Adobe Premiere Pro:
Hardware:
Windows-based PC (64 bit) with mouse or equivalent input device
Hardware GPU acceleration*
DirectX 10-compatible graphics cards and above
8GB RAM recommended
1GB of available hard drive space; more during installation
1280x768 display size or larger
Operating System:
Windows® 11
Windows® 10 May 2020 Update (2004, 20H1, build 19041) or later
There are the reasons why Affinity Photo crashing on Windows 11:
1. Outdated or corrupted graphics driver can also trigger the software crashing or freezing. If the Affinity Photo is newly install, the original graphic card driver might not match the new software. For this reason, please jump to solution1.
2. Affinity Photo needs much system resources to run as it is a graphics edition software, therefore too many background application running would cause Affinity Photo crashed. For this reason, please jump tosolution2.
3. Running Affinity Photo for a long time will cause many font cache. So, in case, users should check the store of Affinity Photo cache font, and then clean all font cache might fix the crashing problem on Windows 11. For this reason, please jump to solution3.
4. If users have wrongly added plugins, the Affinity Photo will be crashing. For this reason, please jump to solution4.
5. Affinity Photo keep crashing could be resulted from its wrong preference settings and its version. For this reason, please jump to solution5.
Solution1. Update to latest driver
Driver Talent can be used to install or update the driver, and it is very convenient to update the driver and install the driver. When the computer has a driver failure, the software can automatically detect it, and it can be updated and installed automatically with just a click of the mouse, which is very convenient.
A driver is a software that allows your computer to communicate with hardware devices. Without drivers, the devices you connect to your computer—for example, a mouse or external hard drive—won't work properly. Windows can automatically check if there are drivers available for new devices that you connect to your computer. After launching the Affinity Photo, the corresponding driver is not automatically updated when the system is updated.
Therefore, the original driver cannot match the updated system and hardware devices. This makes some external devices unusable. At this time, you can try to update the driver to reconnect the computer and hardware.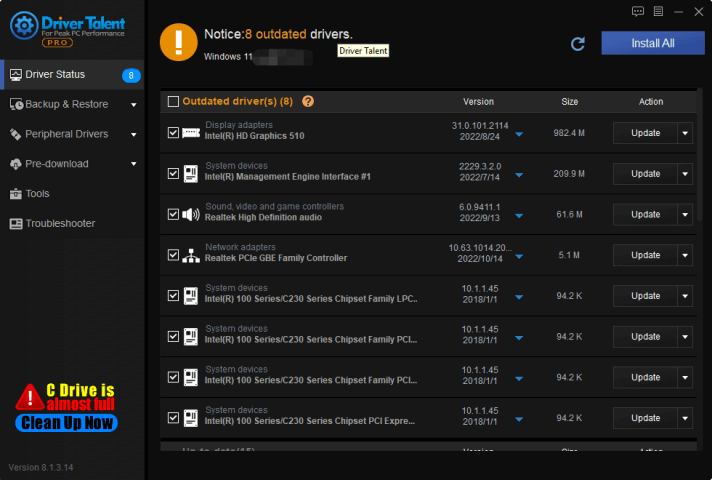 Solution2. End Tasks
Running Affinity Photo need lots of system resources. That is why users should kept their computer background clean. The less background tasks, the better performance Affinity Photo has. Therefore, users should close all the unnecessary applications running in the background:
1. Press Ctrl + Shift + Esc key together to open Task Manager
2. All the applications that are running in the background shows on Task Manager window
3. Close all the unnecessary applications
4. Refresh the computer and open Affinity Photo and check whether the problem is fixed or not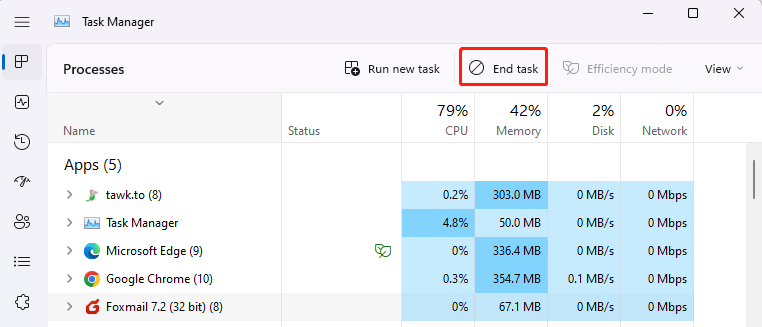 Solution3. Clean Font Cache
Users can try to get rid of the software crashing problems by clean Affinity Photo's font cache:
1. Restart the computer and make sure the Affinity Photo did not running on the background
2. Navigate to File Explorer on the computer by pressing the Windows + E at the same time.
Navigate the below path
C:\Users\"YourUsername"\AppData\Roaming\Affinity\Affinity Photo
3. Find out the "CT Font Cache" folder. Right-click on it and delete
4. Relaunch the Affinity Photo application, if the crashing issue continues, move on to the next workaround.
Solution4. Reset Affinity Photo
Back up all the settings in the driver first, and then reset Affinity Photo:
Launch Affinity Photo and follow this path--View > Studio > Reset Studio
This will clean up any kind of bugs and glitches surrounding the application. Restart Affinity Photo and check if the crash is resolved.
In other cases, corrupted system files can cause Affinity Photo crashing. The best way to get rid of such corrupted files is to perform an SFC scan. It is a built-in scanning tool that is available in all Windows versions by default. Following the below steps to fix the corrupted files:
1. Press WIN+S together and type CMD(command prompt will show)
2. Run the Command Prompt as administrator( click Run as administrator)
3. If prompted, click on Yes to give admin privileges.
4. Once the command prompt window opens, type the following command and hit Enter to execute it: sfc /scannow
Depending on the disk size and problematic data, the process may take some time.Please wait in patience.
Note down the detected issues and search for solutions and restart your computer to change effects immediately.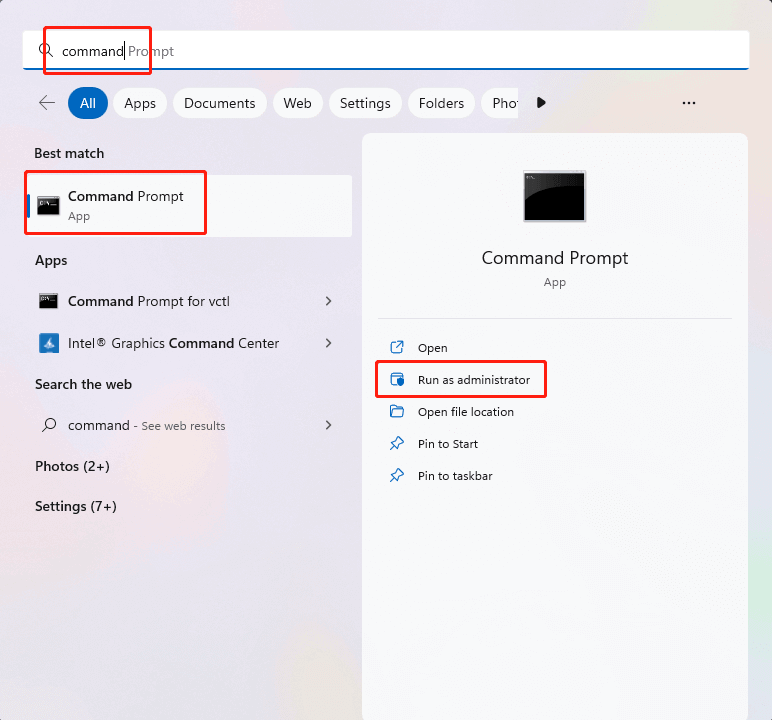 Solution5. Update Windows 11
Before changing the Affinity Photo preference settings, users can update Windows 11 first.
Download Windows 11 Latest Version:
1. Press Windows + I at the same time and open Settings window
2. Click on Windows Update present at the left panel
3. Select the "check for updates" option
4. Restart the computer and make all updates active
5. Update Affinity Photo to the newest version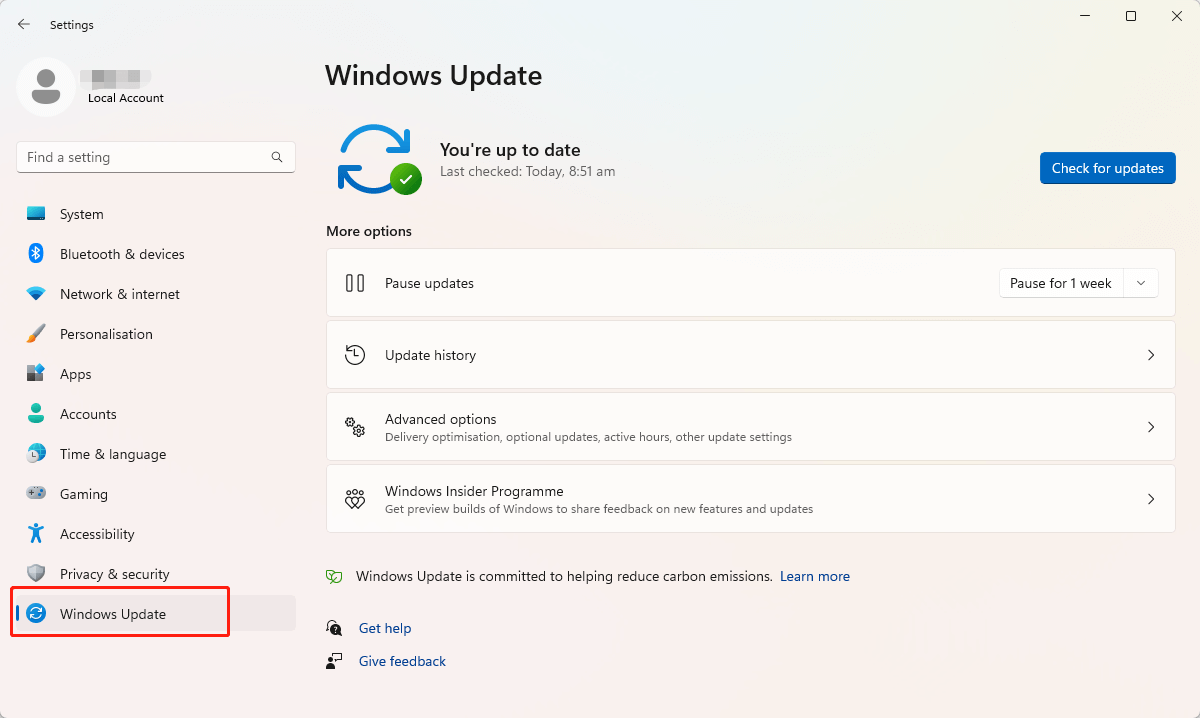 Recommended Download