Fixed: WIFI 6 AX201 Adapter Driver Not Working Problems
Mar. 07, 2023 / Updated by Renata to Windows Driver Solutions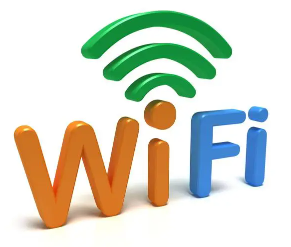 To fix the WIFI 6 ax201 adapter driver not working issue, you can refer to this article and try to fix computer yourself.
What should I do if the Windows 10 Intel driver or hardware cannot be started? Intel WIFI 6 ax201 160mhz can not start and a yellow exclamation mark appears, let share a variety of WIFI 6 ax201 160MHz error solutions below:
Solution3. Change Wireless Mode Settings
Solution4. Reset Network Protocol
Solution1. Run Troubleshooter
For the first step before you do anything to fix the WIFI 6 ax201 adapter problem is to run a computer built-in troubleshooter.
It works by scanning the operating system for problems. If it finds any corruption errors or bugs, it will suggest related fixes. All you need to do is apply the fix to get back on track. However, if it fails to identify the problem, you can turn to slightly more complex troubleshooting methods.
To run troubleshooter to fix the WIFI 6 AX201 issue, you can:
1. Press Windows + I together and launch the Settings App
2. Navigate to Network and Internet, and from the right-pane menu, click on Network Troubleshooter, and then it will begin troubleshooting
3. Once done, check for results. If the WIFI 6 ax201 still not working, then again navigate to Network and Internet and then select Network Reset
4. Restart your computer and check whether the said issue got resolved or not
Solution2. Update Drivers
The Intel WIFI 6 AX201 Adapter Driver issue can also get triggered due to a faulty and outdated network driver. Here the solution is to update the network driver, to reinstall network driver or to restore drivers.
Download Driver Talent and update the WIFI 6 ax201 driver for free.
Driver Talentcan scan the computer within seconds and show all drivers on a list: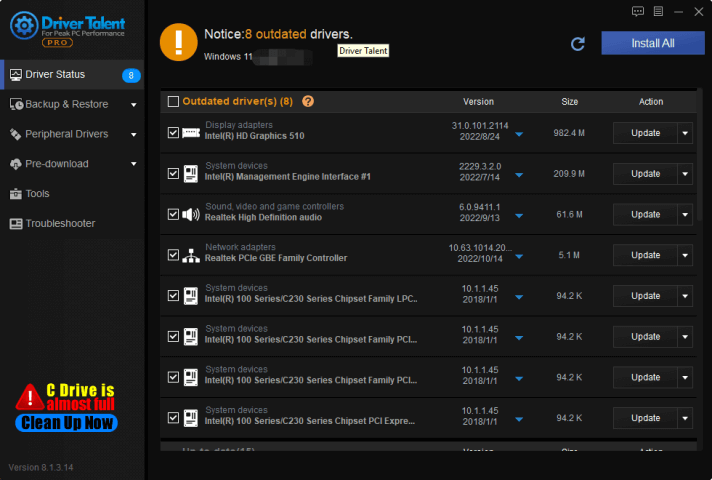 To reinstall WIFI 6 ax201 adapter driver, you can uninstall the original drivers and then download it back, or you can use the restore function to fix the driver program:
Solution3. Change Wireless Mode Settings
The Intel WIFI 6 AX201 Adapter Driver issue can at times also related to the device using dual-band. Changing the wireless settings may fix the WIFI 6 ax201 adapter driver problem. For doing so, follow the steps given below:
1. Launch the Run dialogue box by pressing Windows + R together
2. Type devmgmt.msc, click on OK, and it will launch the Device Manager window.
Now inside the Device Manager window, expand Network adapters, right-click on your wireless card and then select Properties from the sub-menu
3. On the Properties window, go to the Advanced tab and under the value section change the wireless mode settings from 802.11a/b/g to 1. 5Ghz 802.11a.
4. Click on the Power Management tab and un-click the checkbox located before the option Allow the computer to turn off this device to save power
Solution4. Reset Network Protocol
To fix WIFI 6 AX201 adapter driver issue, your can run CMD and reset network protocol.
1. Press WIN+S together and type CMD(command prompt will show)
2. Run the Command Prompt as administrator( click Run as administrator)
3. If prompted, click on Yes to give admin privileges
4. Once the command prompt window opens, Execute the following commands one by one. To execute, copy the command and paste it into Command Prompt, then press enter:
netsh int ip reset
netsh advfirewall reset
netsh winsock reset
ipconfig /flushdns
ipconfig /publish
ipconfig /update
5. Reboot your system and check for issues to fix.
The above is the wifi6 ax201 160MHz error solution, I hope you like it, please continue to pay attention to developpaer.
Recommended Download