Good News! Halloween Sale 2018 for Driver Talent Is Coming
Jun. 24, 2022 / Updated by Bessie Shaw to News

Halloween 2018 is just around the corner. Are you ready for this annual popular event? What about your Halloween costumes, decorations, candies and jack-o'-lanterns? As the day draws closer, the atmosphere of the festival is getting thicker.
Nowadays, Halloween is not just a common holiday for dressing up and going trick or treating any more. It is also the day of sales promotion which marks the start of the holiday shopping season. To celebrate the coming event, the leading software company OSToto is going to launch a promotion campaign - Halloween Sale 2018 for its best-sellers Driver Talent and Driver Talent for Network Card. The promotion will start from October 30th and end on November 4th, 2018.
Halloween Sale 2018 for Driver Talent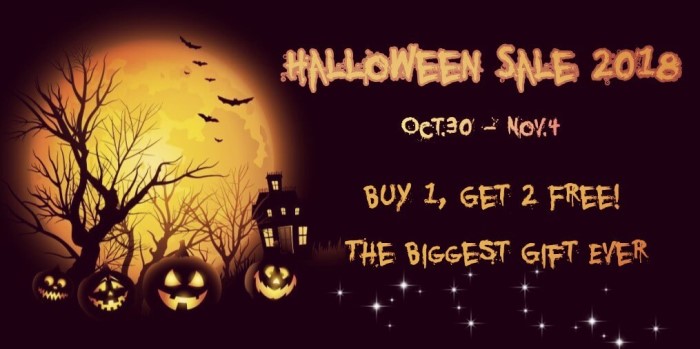 According to OSToto, the discount for Halloween Sale 2018 is unprecedented. As long as you paid for a license key for Driver Talent Pro (or Driver Talent for Network Card Pro) and activated it successfully during the event, you would have a chance to get two more product keys sponsored by OSToto's partners for FREE. They are WPS Office Premium (Price: $29.99/Year) and 360 Total Security Premium (Personal license for 1 month). That means you just need to pay for one product but may have a chance to get 3 product keys. What an amazing discount!
There are only 50 free keys for WPS Office Premium and 100 free keys for 360 Total Security Premium available. First come, first served. If you want to own these useful software, don't miss such a good chance!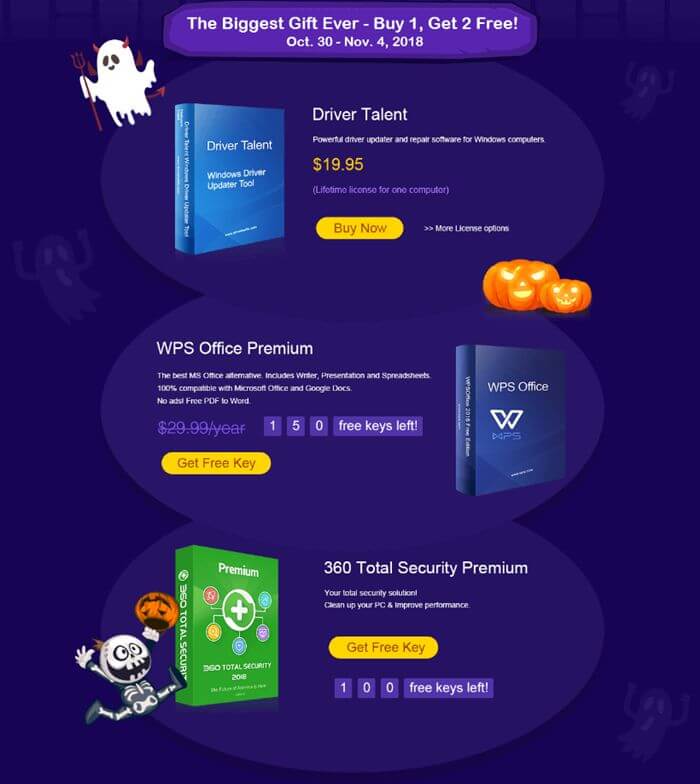 About Driver Talent and Driver Talent for Network Card
Driver Talent is a professional and easy-to-use driver download and update utility for Windows PC, which can keep your computer from any driver conflict issues. It will detect all the faulty drivers on your computer in seconds and then fix them automatically by downloading and installing the best-matched drivers in minutes. There is a free trial version for it. You can click on the Download Now button below to try it right now.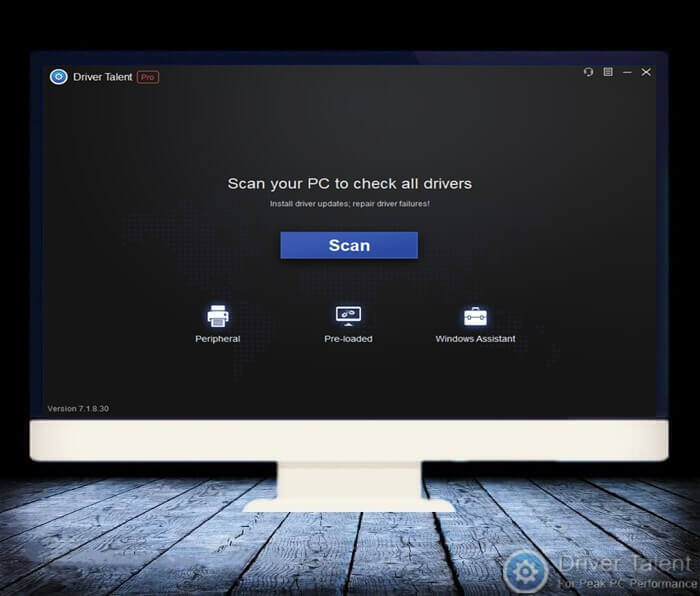 Driver Talent for Network Card is the supplement of Driver Talent, which is specifically designed to help you fix the network issues. All network drivers are included in its database. With Driver Talent for Network Card, you can download and install network drivers without Internet connection to access the network again. You can also download the free trial version here to have a try first.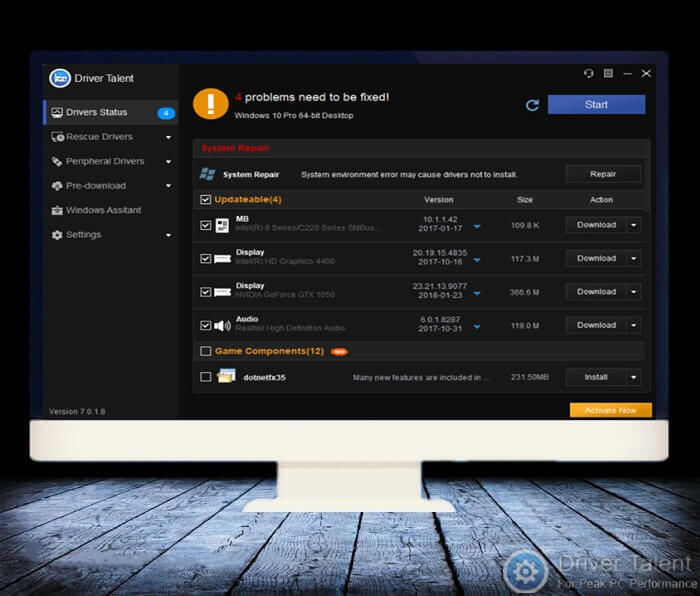 About WPS Office Premium
WPS Office Premium is the best Microsoft Office alternative which includes Writer, Presentation and Spreadsheets. With it, you are able to view, edit and create almost any type of document. It is fully compatible with Microsoft Office and Google Docs. There are no ads on the WPS Office Premium. What's more, you can open PDFs and save any document to PDF with it. Free PDF to word document and free WPS Cloud storage.
About 360 Total Security Premium
360 Total Security Premium is your unified solution for PC security and performance. It will help you clean up your PC and improve the performance.
As long as you participate in Halloween Sale 2018, you may have a chance to get so much useful software together. What are you waiting for? Last but not least, wish you a happy Halloween in advance.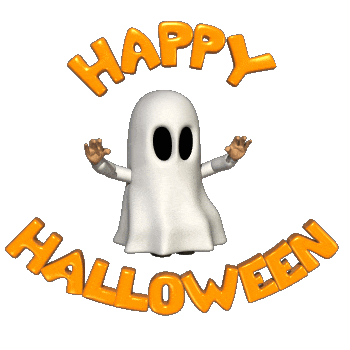 Recommended Download