How to Download and Install DirectX for Windows 10, 8.1, 8, 7, XP, Vista
Jun. 24, 2022 / Updated by Lynne to Gaming Solutions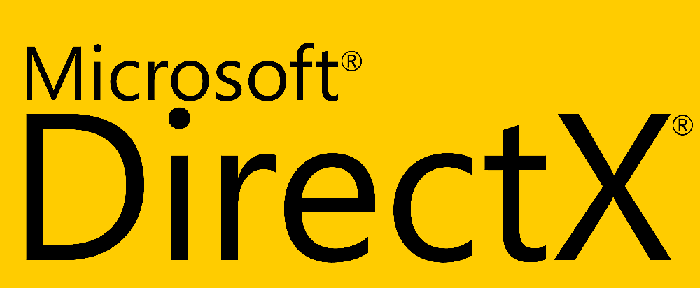 Microsoft DirectX Overview
According to the reference of Wikipedia, DirectX is a collection of application programming interfaces (APIs) for handling tasks related to multimedia, especially game programming, video, graphics and high-end-3D applications, on Microsoft platforms.
So we make it plain, without proper DirectX installed on your Windows, your games, and other multimedia applications may not execute correctly. Your audio and video playback may also be impacted negatively.
How to Get Proper DirectX for Your Windows 10, 8.1, 8, 7, Vista, XP?
Actually, DirectX is included by default on all modern Windows systems such as Windows 10, Windows 8.1, 8, Windows 7, Windows Vista and XP. So all you need to do is to upgrade it. If you have problems on DirectX, or want to get a better performance on your games and multimedia applications, updating your DirectX to the latest version may be a fix. Below I have listed all versions of DirectX and the compatible systems, and how to get each version.
Part 1: Get DirectX 12, 11.3, 11.2, and 11.1 via Windows Update
DirectX 12 and 11.3 are included with Windows 10 and Server 2016, and it is unclear if the 2 versions are supported in previous systems like Windows 8, 7, etc. No stand-alone file is available for DirectX 12 and 11.3, you may use Windows Update to complete the update.
DirectX 11.2 is included in Windows 8.1, Windows RT 8.1 and Windows Server 2012 R2. There is no stand-alone update package for DirectX 11.2. Like with DirectX 12 and 11.3, you may need to install this DirectX version through Windows Update.
DirectX 11.1 is included in Windows 8, Windows RT, and Windows Server 2012.
Note: There is no stand-alone update package for DirectX 12, 11.3, 11.2, and 11.1. You can only install these DirectX versions on compatible systems (listed above) through Windows Update.
For Windows 7 SP1 and Windows Server 2008 RS SP1, DirectX 11.1 is available with Platform Update for Windows 7 and Windows Server 2008 (KB2670838).
DirectX 11.0 is included in Windows 7 and Server 2008 R2. It is also available for Windows Vista SP2 and Windows Server 2008 SP2, with KB971512 installed.
DirectX 10.1 is included in Windows Vista SP1 or later, and Windows Server SP1 or later.
DirectX 10 is included in Windows Vista.
DirectX 9.0c is available for Windows XP and Windows Server 2003 by installing the DirectX 9.0c End-User Runtime. It is also the latest version of DirectX that's compatible with Windows XP.
Part 2: Get/Download DirectX with Driver Talent
If you have applications or games that call for a DirectX but you don't know which version to install, you may try Driver Talent and download the proper DirectX from Game Components section. You can directly download Driver Talent by clicking the button below.
Then follow the simple steps below to learn how to use Driver Talent to download proper DirectX.
1. After you complete the download of Driver Talent, install it just like any other software.
2. Launch it, then click Scan on the main page and wait for the scan result.
3. On the scan result page (Download & Update tab), you can see your driver status (classified as "Need to be repaired", "Updateable", and "Normal"). Under "Normal" section, it is the Game Components section. Click the tab to expand/collapse it. Then you can download the DirectX available on this section.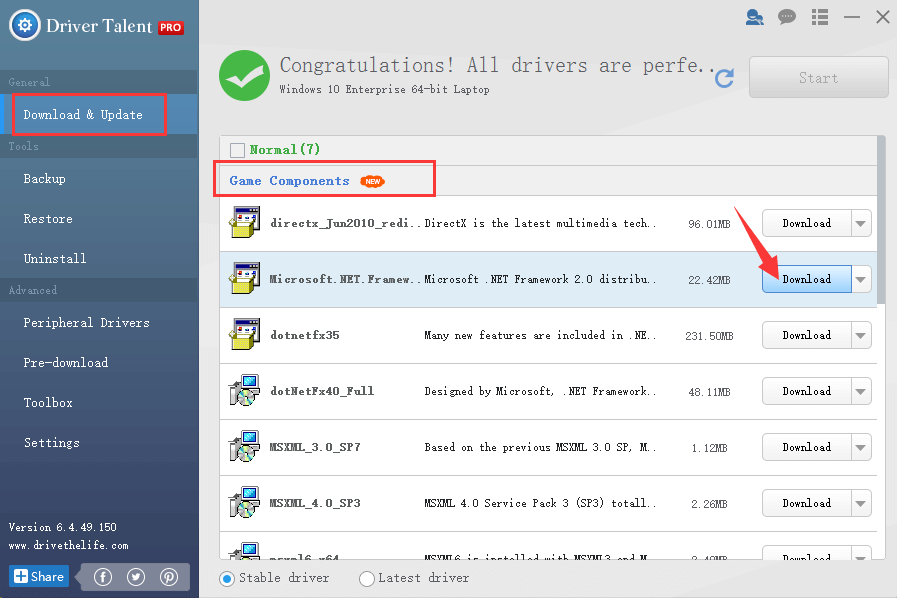 It is easy to get a proper DirectX, right? Please tell us your problems on the below comment section.
Also, you can go to the Toolbox menu and click the DLL Files Helper option or PC Repair option for solutions of fixing DirectX issue.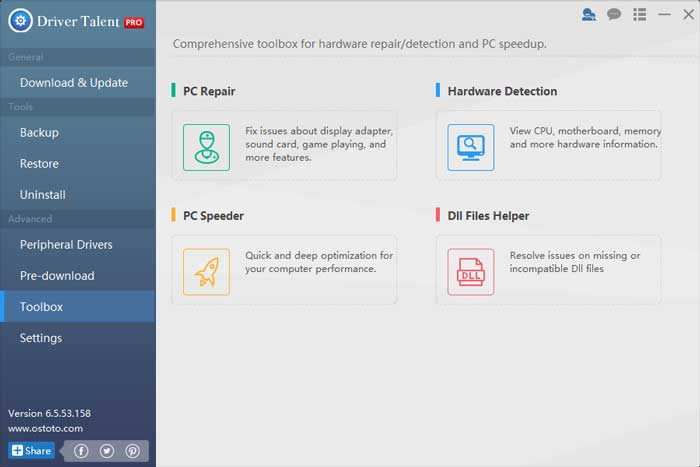 Note: If you have driver issues related with your graphics, videos, or any other hardware devices, Driver Talent is also the best choice to fix the driver related issues. Below topics are some common problems you may come across:
Extended Tips:
1. How to Check Which Version of DirectX Is Installed on Your Computer
1) Click Start menu, and input dxdiag in the search box.
2) Click dxdiag.exe from the result.
3) Check the DirectX version from the report that popped up.
2. What to Do When Encountering "d3dx9_35.dll is missing" Issue?
As is stated above, DirectX 9 is included with Windows XP, so if you are using systems upper than Windows XP, you may have a higher version of DirectX installed. If you install and then run an application or game that requires DirectX 9, you might receive an error message "The program can't start because d3dx9_35.dll is missing from your computer".
Try reinstalling the program to fix this problem." Also, try to install DirectX End-User Runtime to resolve this issue.
Many thanks for visiting this post. If you have any questions on how to download and install DirectX for Windows computer, you can comment in the section below or go to our forum for discussion.
Recommended Download