How To Install Drivers After Reinstalling Windows System?
May. 12, 2023 / Updated by Renata to Windows Driver Solutions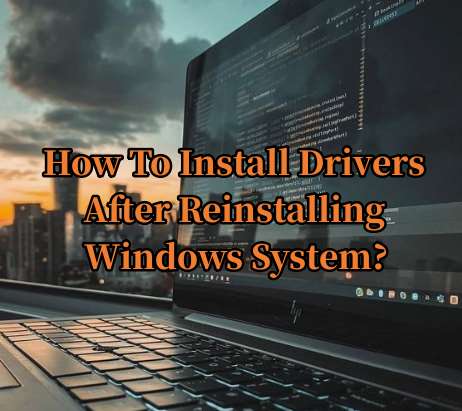 After reinstalling the operating system on your computer, it becomes essential to install all the necessary drivers. Drivers are an essential component that allows your computer to communicate effectively with the hardware and other peripherals connected to it. Windows 10/11 comes with built-in drivers, but it may not always cover all the devices, especially if it's an older device, specialized hardware like a graphics card, or other devices like printers and scanners. In this article, we will guide you on how to install drivers after reinstalling Windows 10/11, and we will be using Driver Talent as an assistant.
What is Driver Talent?
Driver Talent is a comprehensive driver updater software that helps you to download, install and update the latest drivers for all the devices connected to your computer. Driver Talent aims to improve the performance and stability of your computer by providing you with the latest drivers for your hardware.
Here are the steps to install drivers after reinstalling Windows 10/11 using Driver Talent:
1. Ensure that your computer is connected to the internet.
2. Download and install Driver Talent from the official website.
3. Launch Driver Talent and click on the "Scan" button. This will scan your computer for any outdated or missing drivers.
4. Once the scan is complete, a list of outdated drivers will be displayed.
5. Click on the "Update" button beside each driver to start downloading and installing the latest version.
6. You can also choose to download and install all the drivers at once by clicking on the "Download and Install All" button.
7. After downloading and installing the drivers, restart your computer for the changes to take effect.
While Driver Talent makes the process of installing drivers a lot easier, there are a few things to keep in mind before using the software.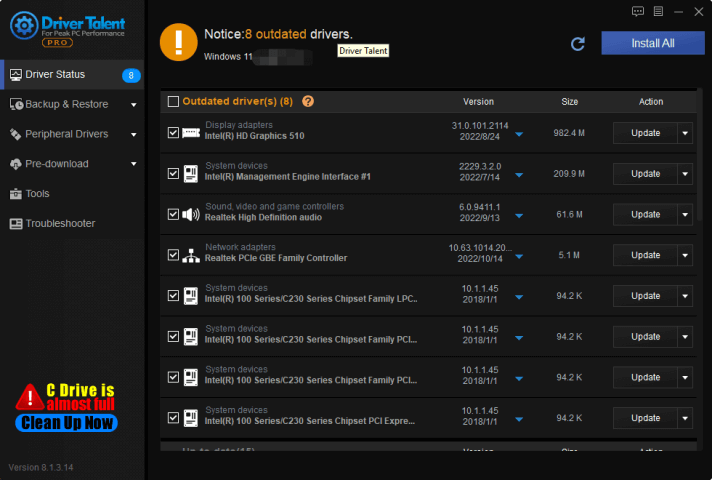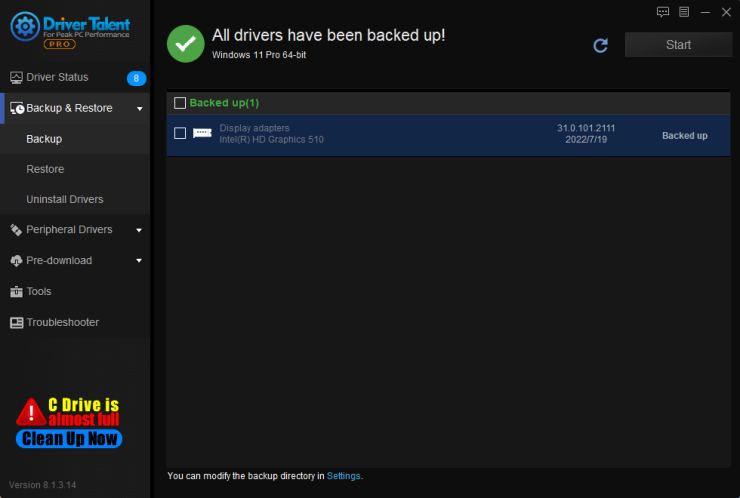 1. Check the device manufacturer's website
Before installing drivers with Driver Talent, it's crucial to check if the device manufacturer has released any specific drivers for your hardware. Installing drivers from the device manufacturer's website can ensure that you have the latest and most stable version of the driver for your hardware.
2. Backup your drivers
It's always a good idea to backup your drivers before reinstalling Windows or updating any drivers. Driver Talent offers a "Backup" feature that allows you to create a backup of your drivers in case you need to reinstall them in the future. Make sure to create a backup before updating drivers using Driver Talent.
3. Avoid downloading drivers from untrusted sources
Although Driver Talent is a legitimate and trustworthy software, it's always important to avoid downloading drivers from untrusted sources. Downloading drivers from untrusted sources can lead to malware infections and other security issues.
4. Update Windows
Before installing drivers, it's essential to ensure that your computer is running the latest version of Windows. Updating Windows can help to fix any compatibility issues and improve the overall stability of your computer.
In conclusion, installing drivers after reinstalling Windows 10/11 can be a time-consuming process. Using a software like Driver Talent can help to make the process a lot easier and less stressful. However, it's important to keep in mind that installing outdated or incorrect drivers can cause issues with your computer's performance and stability. Always ensure that you download and install the latest and most stable drivers from reputable sources to ensure that your computer runs smoothly.
Recommended Download