Absolutely Remove/Disable Windows 10 Update Notification on Windows 7/8
Jun. 24, 2022 / Updated by Bessie Shaw to Windows 10
If you are using Windows 7 or Windows 8, you might have noticed that a new Windows icon in the system tray will bring out a notification saying "Your upgrade to Windows 10 is ready" or the reminder introducing Windows 10 and determines if you're eligible for a free upgrade. In this post, you will learn what it is, is it legit and how to abo from taskbar.
Windows 10 Update Notification Shows Up – What's It?
Ever since Windows 10 is available to public, Microsoft has pushed the Windows 10 update notification through the "Get Windows 10" app in the system tray in Windows 7 and Windows 8. When you click this "Get Windows 10"icon, the notification appears telling you if your PC is Windows 10 ready – this is the Windows 10 upgrade reminder.
Is the Windows 10 upgrade notification legit? Some of you may not be sure if it is some kind of trick or malware. It's legit, of cause. Microsoft has explained it: This update enables additional capabilities for Windows Update notifications when new updates are available to the user. It applies to a computer that is running Windows 8 or Windows 7 Service Park 1 (SP1).
How to Remove Windows 10 Update Notification in Windows 7 and Windows 8.1/8?
Updating to Windows 10 requires some courage, because it is of risk. We've seen so many users encountered Windows 10 upgrade issues like no WiFi, no Internet connection, no sound, no Bluetooth, black screen of death, endless reboot root, update failed, etc. Since we've dedicated to the solutions to all the Windows 10 update problems in Windows 10 Issues and Fix, you can click to have a look.
If you've decided to update to Windows 10, do as you like and refer to How to Successfully Update to Windows 10. If you like to keep your present Windows 7 or Windows 8/8.1, and want to disable Windows 10 update notification, follow the steps below.
Editor's Note: Before you reach our post, you might have read many articles about how to get rid of this annoying Windows 10 notification but failed. Some of you may have tried to hide the "Get Windows 10" app or hide the Windows 10 update number KB3035583, but this notification still appears later or after you restart the computer. So annoying!! But relax. Just follow the guide step-by-step below and you can absolutely remove Windows 10 update icon from taskbar.
To stop or remove the Windows 10 update notification:
Step 1. Turn off Automatic Windows Update
Go to Windows Update (click on the Windows Start button in the left corner of the system tray and select Control Penal and Windows Update; alternatively, you can type "windows update" in the search box at the Windows Start to locate it.)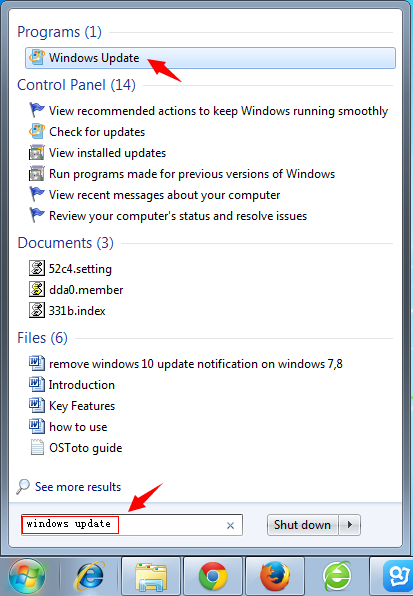 Under Windows Update, choose the setting "Check for updates but let me choose whether to download or install them".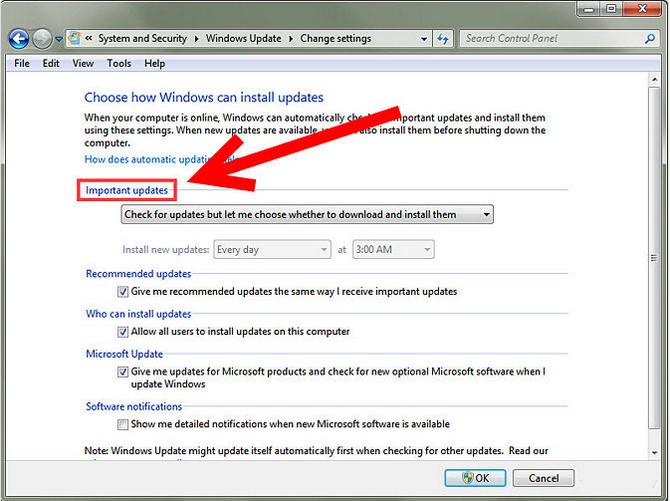 Note: Turning off automatic Windows Update won't stop you from updating drivers. You can try Driver Talent to download and install the latest best-matched drivers for your Windows Operating System.
Step 2. Hide the Windows 10 Upgrade
Hiding the upgrade varies from computers. Some of you can do it while some can't. But don't mind too much if you can't. Check to see if you can hide the update or not.
In Windows Update, click on "Show all Available Updates". If you see an entry for Upgrade to Windows 10, right-click on it and choose "Hide Update".
Step 3. Delete the Installation Files
In File Explorer, right-click on your C drive and choose Disk Cleanup. When Explore comes up, click on the box "Clean up System files". A list will appear. Check the box "Temporary Installation Files" --- about 5.8 GB, and click OK. A message pops up saying "Are you sure you want to permanently delete?" Confirm it and wait until it finishes.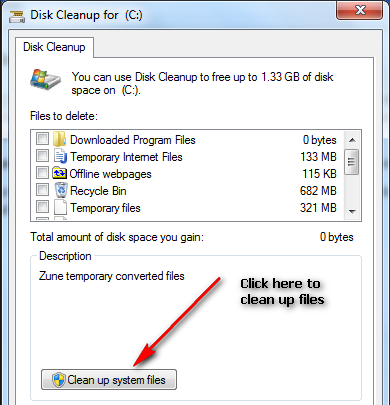 Step 4. Get Rid of the GWX Patches
GWX means Get Windows X.
Back in Control Panel and go to Add or Remove programs. On the left select "View installed updates". Look for the update numbers: KB 2952664 (likely for Windows 7), KB 2976978 (likely for Windows 8.1) and KB 3035583 (both for Windows 7 and Windows 8.1). If you find any of them, uninstall them. After that, Windows will prompt you to reboot your computer. Just do it. After you reboot the computer, go to Windows Update again and hide KB 2952664 (likely for Windows 7), KB 2976978 (likely for Windows 8.1) and KB 3035583 (both for Windows 7 and Windows 8.1) – right-click on the entry and choose Hide.
Step 5. Reboot Your Computer
Yes, reboot your computer again. This is not that much necessary, but it helps to kill off any process that should be downloading the Windows 10 installation files.
Now you have successfully removed the Windows 10 update nag/notice/files/app/offer……
Updated: Get Windows 10 Icon is Still on Your Computer?
There 's also a registry hack that you can use to prevent the icon from showing up.
Open up regedit.exe. you can click on the Start button and type regedit.exe to locate it; alternatively, you can hit WIN + R at the same time to bring out the run window and then past regedit.exe into the field.
Browse down to the following key or create it if it doesn't exist:
HKEY_LOCAL_MACHINE\SOFTWARE\Policies\Microsoft\Windows\Gwx
Then create a new 32-bit DWORD value on the right-hand side name DisableGwx, and change its value to 1.
Have more suggestions or any questions about how to disable Windows 10 update notifications? Hit me in the comments.
Recommended Download