Brand New Intel Graphics Command Center App for Windows 10
Jun. 14, 2022 / Updated by Bessie Shaw to News
Los Angeles, Calif. - March 22th, 2019 - Intel's graphics drivers are always bundled with its Graphics Control Panel, which is used to adjust various display and video settings. However, the interface of the Graphics Control Panel has been used for many years. Many users should have been tired of this old and boring Graphics Control Panel. In view of this, Intel introduces its brand new Graphics Command Center app for Windows 10.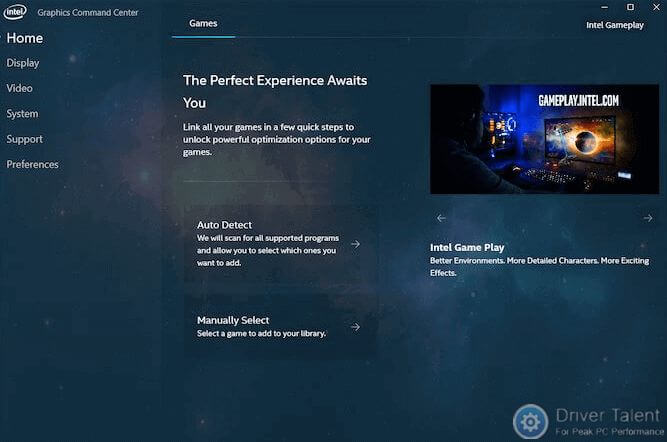 How's the Intel Graphics Command Center App?
The incredible new Intel Graphics Command Center app is released to better serve Intel's users, offering more user-friendly experience and a highly visible and streamlined interface.
"You told us how confusing 'tongue twister' features like tessellation and anisotropic filtering can be to understand, so we created a robust help option tailored to simplifying it all. Take all the guess work out of game and media tuning with visual guidance on what each feature does, and how it impacts your experience. " The company explains.
The new control panel is designed based on Windows 10 style with XAML UI and Fluent Design elements, taking the use of gamers, home theater enthusiasts, professionals, and everyday tinkerers into account. There is a sidebar on the left to allow users to navigate between Display, Video, System, Support and Preferences settings. Users can quickly and easily configure display monitors and video settings.
In addition to offering the same functionality as the previous Graphics Control Panel, the new Graphics Command Center app adds some new features for game optimization on the Home page. It can detect what games are installed on your computer. Each game will have its own page with familiar driver-enforced settings such as anti-aliasing, anisotropic filtering and v-sync. You can configure them there for optimization.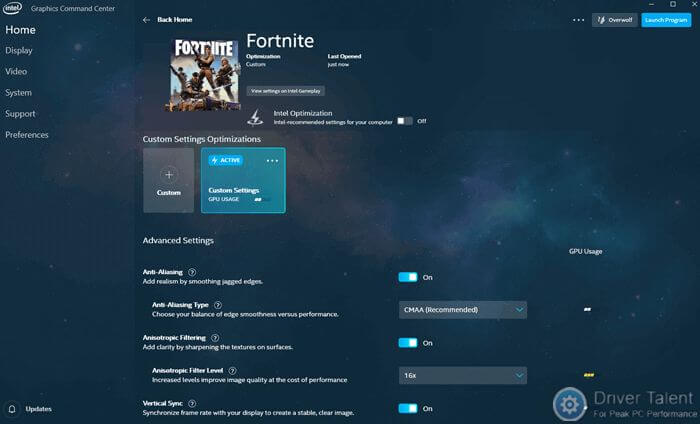 The Display settings are also very user-friendly after this update. There is question mark on the right of each option. If you don't understand what the option is, click the question mark. The explanation will pop up to help you understand.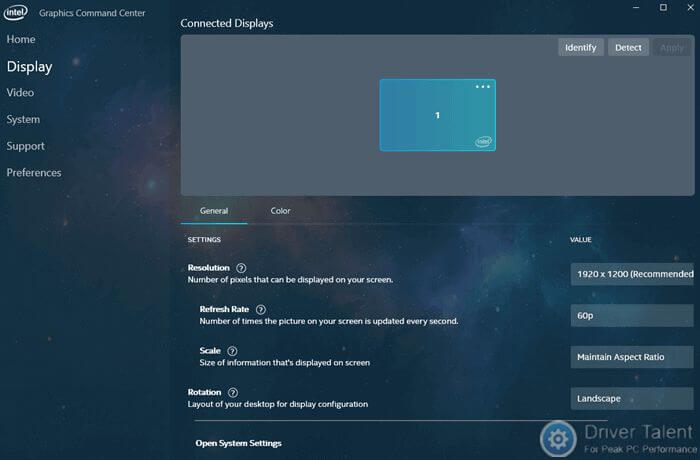 You may also like to check out:
What's the System Requirements for the Intel Graphics Command Center App?
The Intel Graphics Command Center app works with 6th Gen Intel Core Platforms or newer. The OS should be Windows 10 version 1709 or higher. Most of the devices should be able to run it.
Where to Download the Intel Graphics Command Center App?
Different from the past, the new Intel Graphics Command Center app is not bundled with Intel's graphics drivers. It's delivered through the Microsoft Store on Windows 10. You can download it there.

As Intel said, the current Graphics Command Center app is just in the early phase. More features and functions will be introduced in later phases. However, it's an important step forward in establishing Intel's ecosystem. Everything is just beginning. Let's look forward to more surprise from Intel.
Recommended Download