[Solved] iPhone Cannot Connect to Windows
Jul. 26, 2022 / Updated by Hope Law to Windows 11
iPhone fails to connect your Windows? This problem is very common. Luckily, with this article, your questions will be resolved.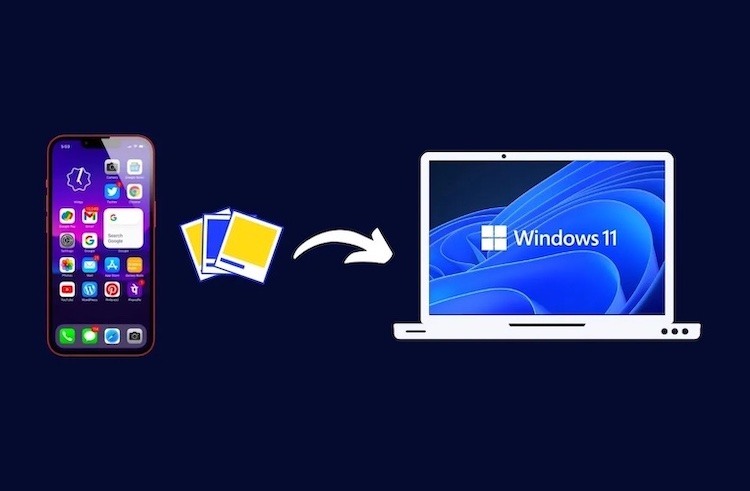 You are not alone if your iPhone won't connect to your PC. This annoying problem affects a lot of people. It can just be a broken cable, a driver problem, or an iTunes instance that is glitchy.
Follow the instructions below to resolve the problem if iTunes or your computer won't identify your iPhone, or if you're receiving the "0xE" or "unknown" error.
01 See if your Lighting Cable is Damaged
It can cause connection problems and prevent your iPhone from connecting to your Windows PC or Mac if your Lightning cable is damaged or frayed. Check if your iPhone can charge when it is connected to a computer first (or a different source like a wall outlet). The cable is clearly at blame if it won't charge.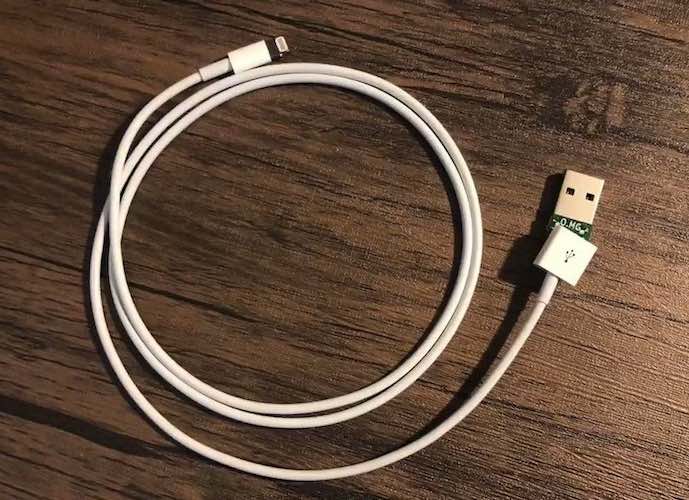 In this situation, try using a different Lightning cable. Purchase an MFi-certified Lightning cable if you don't want to purchase a new cable from Apple. As an alternative, you can use a friend's cable to see if yours is defective.
02 Try on another USB Port
If the cable isn't the problem, the port might be. It's highly conceivable that one of your computer's USB ports has broken down.
Try connecting your phone using a different port and a cable that can work properly to rule this out. If it connects, your computer's USB port is defective.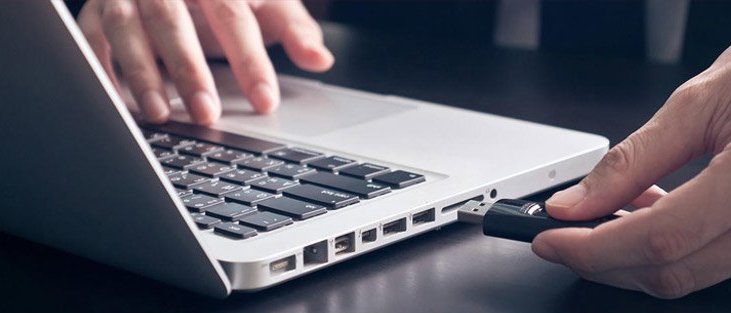 03 Updates or Reinstall iTunes on your device
Once you've checked out problems with the cable and USB port, the problem might be with the iTunes. It's conceivable that the version of iTunes you've installed doesn't work with the iOS version on your device.
Open the iTunes app on your Windows computer and select Help > Check for Updates to upgrade iTunes. To check for and install iTunes updates if you downloaded iTunes through the Microsoft Store, navigate to the Store's Download and updates area.
If upgrading doesn' help, you should try reinstalling iTunes as well. Uninstall iTunes, iCloud, and Bonjour — related software by going to Settings > Apps > Apps & Features.
04 Check the Status of All Drivers on your PC
Drivers may be the root of your problem if those fixes above didn't resolve it. For those who are unaware, drivers are in charge of how external devices interact with your Windows computer. Additionally, obsolete or damaged drivers may prevent iTunes from recognizing your iPhone.
I strongly recommend everybody to use this software, called DriverTalent. It can help you solve any driver problems quickly and automatically.

See how it works:
1. Download and install DriverTalent.
2. Run DriverTalent and click Scan button, DriverTalent will then scan your PC to find any problematic drivers.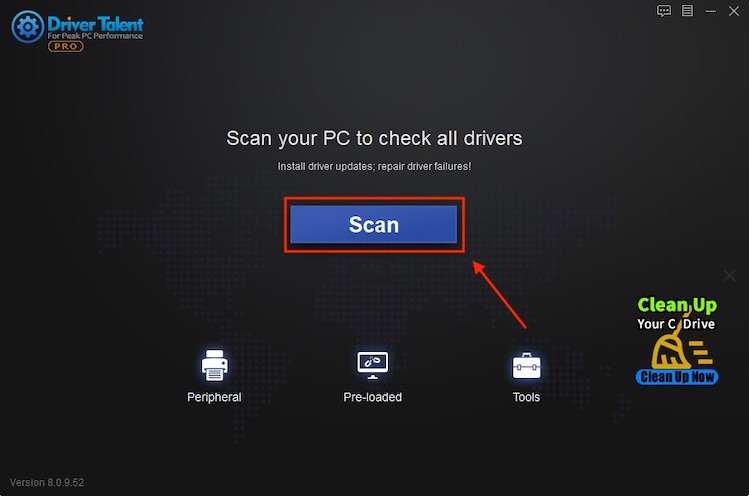 3. Click Install All to automatically download and install the most recent versions of all the drivers that are missing or out of date from your system. (This step requires the Pro version. When you click Install All, you'll be asked if you want to upgrade).
Alternately, you can click Update button on the right side of each drivers, to automatically download the right version of that driver, then you can manually install it (you can do this with the FREE version).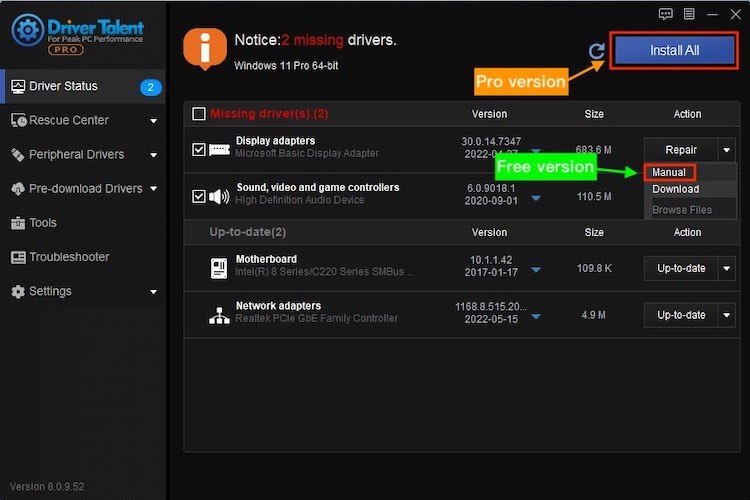 DriverTalent have a 30-day Money Back Guarantee. If you find the application marked your hardware as available but was unable to provide an available device driver when scanning it for you, we guarantee that all your money will be refunded immediately.

05 Reset Your iPhone and Windows PC
If nothing above has worked, the last step is to reset your iPhone and your Windows PC.
To reset your iPhone, go to Settings > General > Transfer or Reset iPhone > Erase All Content and Settings.
NOTE: When you operating this step, your iPhone will be completely erased of all data. Make an iCloud backup before continuing to prevent data loss because you can't do that with iTunes.
Similarly, you can reset your Windows PC by going to Settings > System > Recovery > Reset PC. Once more, do not perform this action without creating a backup of all the data on your computer.
---
Can the above methods help you solve the problem?
If so, we are glad to help. We hope you have a smooth process to deal with these little problems. If you have any suggestions, feel free to contact us.
Recommended Download