How to Fix Microsoft Edge Can't Connect Securely to This Page Error?
Jul. 30, 2023 / Updated by Cathy to Windows Driver Solutions
After years of browser-related issues, Microsoft has decided to launch a successor to the infamous Internet Explorer in the form of Microsoft Edge. While Internet Explorer is still largely a part of Windows, Edge has become the new default web browser due to its superior performance and better overall functionality. However, Edge is only marginally better than its predecessor and seems to throw an error or two when browsing the internet through it.
Some of the more common Edge-related issues are Microsoft Edge not working on Windows 10, the cannot access this page error in Microsoft Edge, the blue screen error in Microsoft Edge, etc. Another widely encountered issue is "Can't connect securely to this page'. This issue occurs mainly after installing the Windows 10 1809 update and is accompanied by a message that reads, "This may be because the site uses outdated or insecure TLS protocol settings. If this continues to happen, please try contacting the site owner."
The "Can't connect securely to this page" issue is not unique to Edge either; it can also be encountered in Google Chrome, Mozilla Firefox, and other web browsers. In this article, we'll first introduce you to the cause of the problem and then provide some reported solutions to fix it.
What causes the "Can't connect securely to this page" error?
Reading the error message is enough to point you to the wrong culprit (TLS protocol settings). Although most regular users probably don't know what TLS really is or how it relates to their internet browsing experience.
TLS, which stands for Transport Layer Security, is a set of protocols that Windows uses to communicate securely with the website you're trying to visit. When these TLS protocols are configured incorrectly and do not match the server for a particular site, the error "Can't connect securely to this page" pops up. If you're trying to access a very old website (one that still uses HTTPS instead of the newer HTTP technology) that hasn't been updated in years, there's most likely a mismatch and therefore the most likely error. This error can also occur if the display mixed content feature on your computer is disabled when the website you're trying to load contains both HTTPS and HTTP content.

Three ways to fix Can't connect securely to this page error in Microsoft Edge.
The "Cannot connect securely to this page" issue in Edge can be easily resolved by properly configuring the TLS protocol settings on most computers and enabling the display of mixed content on some systems. While some users may need to update their network drivers (with an error if the network driver is corrupted or outdated), reset their existing network configuration, or change their DNS settings. Some simple solutions, such as clearing your browser's cache files and cookies and temporarily disabling any third-party antivirus programs, have also been reported to resolve the issue, although not always.
Way 1: Clear Edge cookies and cache files.
While this might not fix the "Can't connect securely to this page" error for most users, it happens to be the easiest solution and fixes many browser-related issues. Corrupted caches and cookies or their overloading often cause browser problems, and it is recommended to clear them regularly.
1. Obviously, we launch Microsoft Edge first. Double-click Edge's desktop (or taskbar) shortcut icon or search (Windows key + S) in the Windows search bar and press Enter when the search returns.
2. Next, click the three horizontal dots in the upper-right corner of the Edge browser window. Select Settings from the ensuing menu. You can also access the Edge settings page by visiting edge://settings/ in a new tab.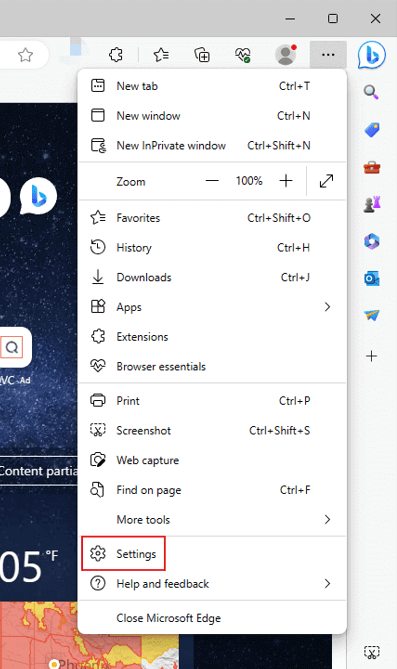 3. Switch to the Privacy, Search, and Services settings page.
4. Under the Clear browsing data section, click the Choose what to clear button.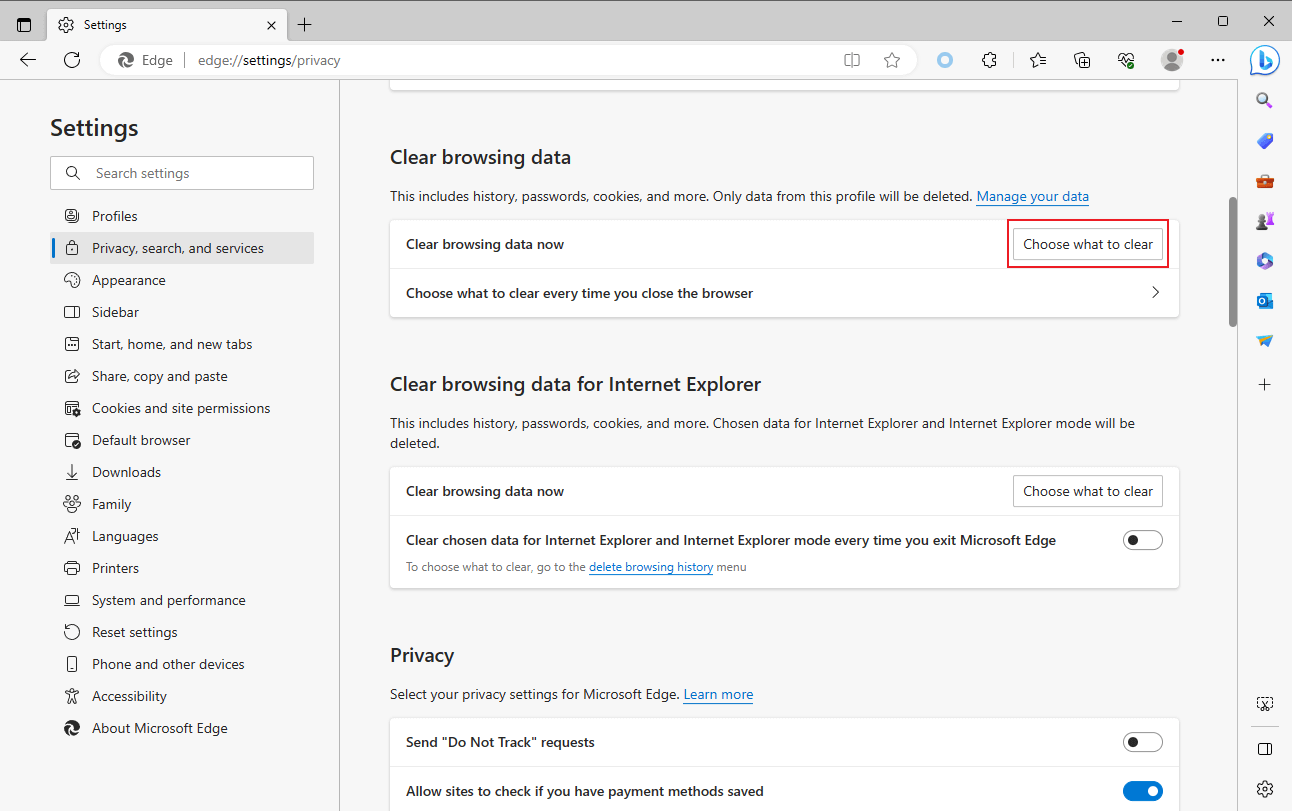 5. On the following popup, check the boxes next to "Cookies and other site data" and "Cached images and files" (Go ahead and check Browsing History if you don't mind deleting it).

6. Expand the Time Range drop-down menu and select All Time.
7. Finally, click the Clear Now button.
Restart your web browser and try opening the problematic website again.
Way 2: Update network drivers.
If enabling the proper TLS protocol and displaying mixed content features doesn't do the job for you, a corrupt or outdated network driver may be causing the error. Just update to the latest version of the web driver available, then try to access the website.
You can use one of the many third-party drivers, such as Driver Talent, to update the driver. Driver Talent provides you with fast and convenient driver scanning, downloading, and updating solutions, allowing you to use the latest driver version in time. Specifically, you can refer to the following steps to use the driver.
The specific operation process is as follows:
1. Download Driver Talent and install it on your computer.
2. Scan your computer for drivers.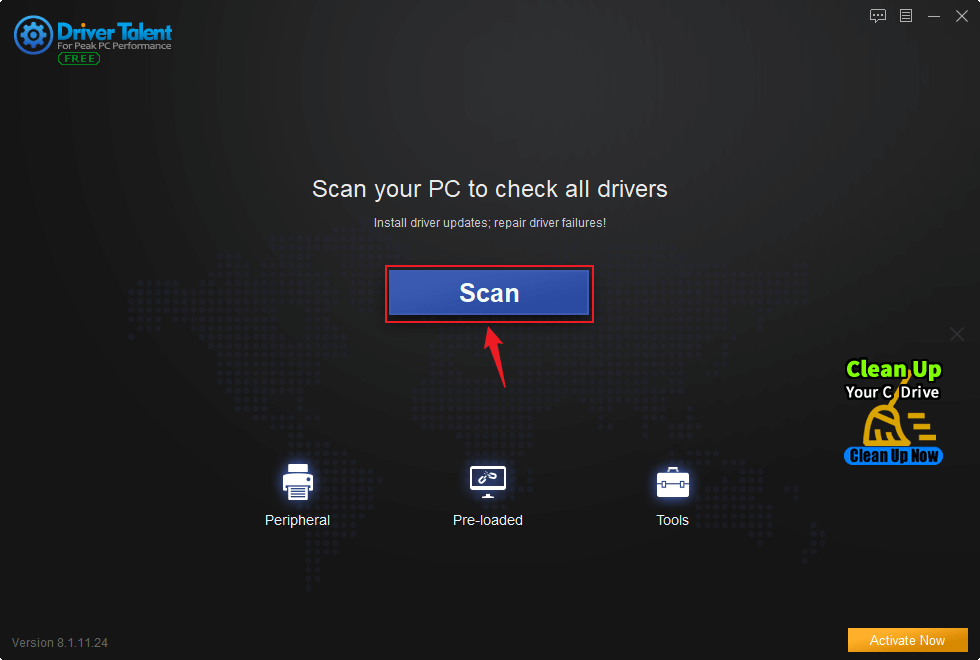 3. Then, find the driver you need to update or download and click Update or Download.

4. Finally, follow the software prompts to install and run normally.
Way 3: Reset your network configuration.
How do I fix the Microsoft Edge Can't connect securely to this page error? Finally, if none of the above works, try resetting the network configuration to its default settings. You can do this by executing a few commands in an elevated Command Prompt window.
1. We need to open the command prompt as an administrator to reset network configuration settings.
To do this, search for Command Prompt in the search bar and select Run as administrator from the right panel.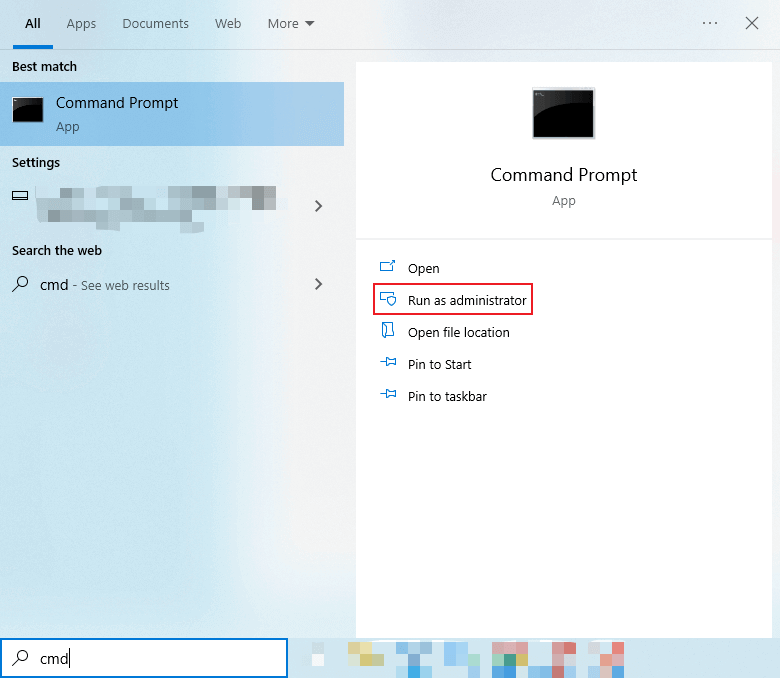 2. Execute the following commands in sequence (enter the first command, press Enter, wait for execution, enter the next command, press Enter, and so on):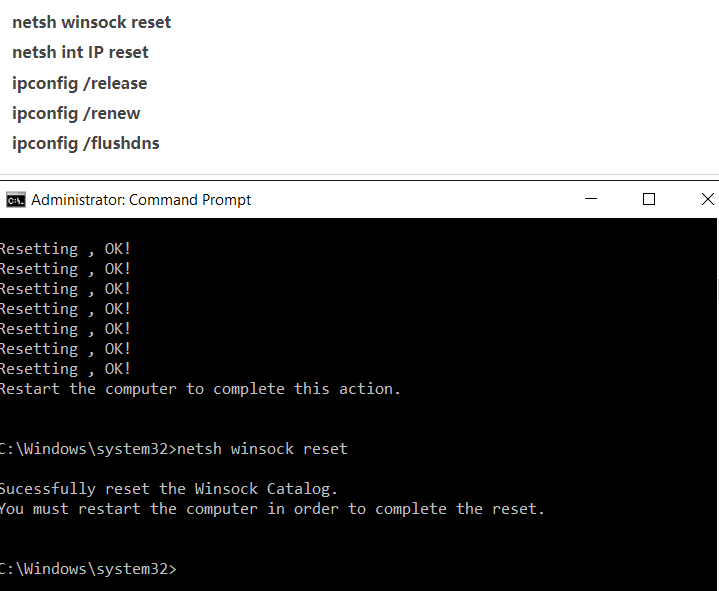 We hope one of the methods above helped you get rid of the annoying "Can't connect securely to this page" error in Microsoft Edge. Let us know which solution worked for you in the comments section below.
Other problems you may face and want to know solutions:
Fix: Microsoft Edge Can't Connect Securely to This Page on Windows 10
Fix Microsoft Edge Not Working on Windows 10 Creators Update
Recommended Download