Monitor Loses Signal While Gaming In Windows 10/11
May. 19, 2023 / Updated by Renata to Gaming Solutions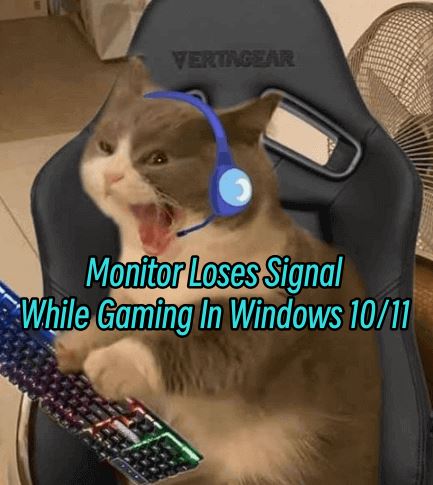 Why my monitor shows no signal while gaming?
1. Check the cables: Make sure the video cables are securely connected to both the monitor and the graphics card.
2. Graphics card related issues: If the graphics card is not working correctly, it might be causing the monitor to show no signal error.
3. Power supply issues: If the graphics card is not receiving sufficient power from the power supply, it may cause the monitor to show no signal error.
4. Monitor related issues: Check if your monitor is set to the correct input channel.
5. Overheating issue: If your graphics card is overheating, it may cause instability and the system can crash, resulting in no signal error.
Use Driver Talent to fix the monitor lose signal while gaming issue
Driver Talent is a powerful tool designed to help you manage your computer's drivers, including updates, installations, backups, and restorations. If you're experiencing issues with your monitor losing signal while gaming, it could be caused by outdated or corrupted graphics drivers. Here's how to use Driver Talent to resolve this issue in six easy steps:
Step 1: Download and install Driver Talent
Go to Driver Talent's official website and download the software for free. Once the download is complete, install the program by following the on-screen instructions. After the installation, launch the software to begin.
Step 2: Scan for outdated/corrupted graphics drivers
Select the "Scan" button in Driver Talent's main interface to initiate a scan of your computer's drivers. The software will automatically detect any outdated, damaged, or missing driver components on your device.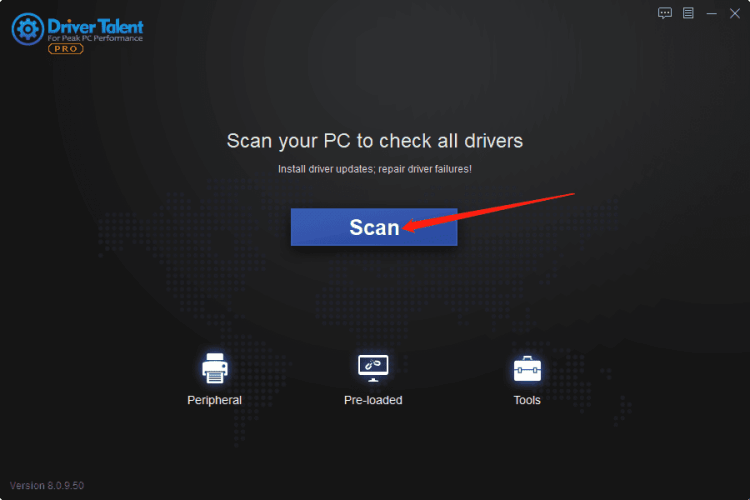 Step 3: Identify the graphics driver
After the scan is complete, select the "Graphics Drivers" section from the dropdown menu to see the list of graphics drivers on your computer.
Step 4: Update graphics drivers
Select the "Update" button beside the graphics driver to start updating those drivers. Alternatively, you can check for updates by clicking on the "Check for Updates" button beside the graphics driver.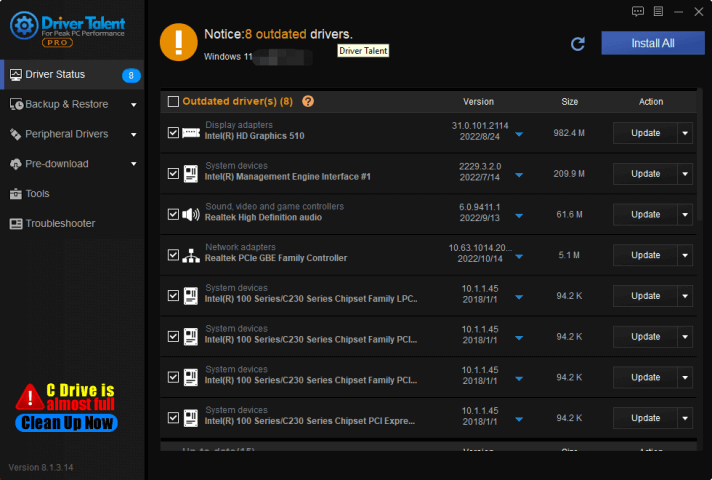 Step 5: Restart Your Computer
After updating the graphics drivers, restart your computer to allow the changes to take effect. This will help to ensure that any changes you've made are applied appropriately
Step 6: Test for monitor loss signal issue
On restarting, test your computer to determine if you are still Losing the Signal. to do this, run your computer's video games or other related applications that have a tendency to cause the loss of signal to your monitor. You should always test to ensure the problem is resolved.
Conclusion
Driver Talent's quick and easy-to-use interface makes it a hassle-free solution for any graphics driver issues that you may encounter. Following the above steps and repairing your graphics drivers will boost your system's performance and stability, ensuring that your computer is up to date and functioning at its best. If you are still having issues with your monitor, it may be important to ask an expert monitor technician to help check if the issue might need a hardware replacement.
Recommended Download