Overwatch 2's PvE Heroic Mode Canceled
May. 17, 2023 / Updated by Renata to News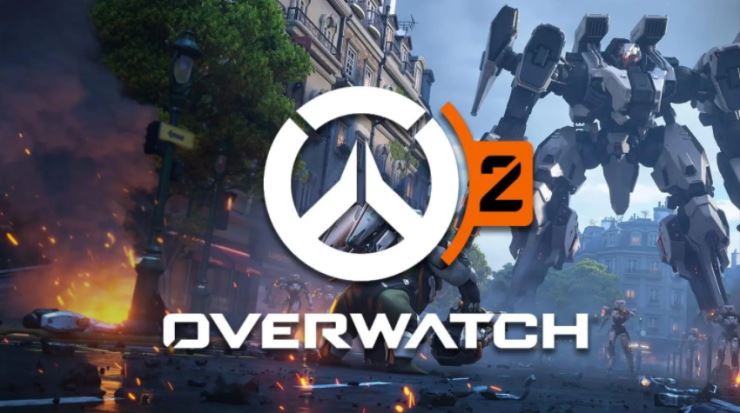 Blizzard promised last year: "Overwatch" will launch PvE content in 2023. Blizzard has hinted that Overwatch 2's PvE will come as a series of quests to drive the game's overall story forward.
Now, "Overwatch 2" producer Jared Neuss confirmed in the latest developer live broadcast that Blizzard has abandoned the development of the PVE hero mode, and admitted that "the mode has not made the progress we hoped for." (Note: Not all PVE gameplay is cut off)
They said the team has decided to take the PvE element of Overwatch 2 in a different direction, and detailed a roadmap for the upcoming season, which reveals new heroes, new maps, new events, new game balance, and some story-focused additions.
Jared Neuss said: "The team has created a lot of amazing new stuff, but the effort required to integrate this content into a Blizzard-quality experience is huge. It's clear that we can't achieve the original vision of PvE shown in 2019. This Meaning we won't be offering things like a dedicated hero mode with talent trees, which is no longer in the plans."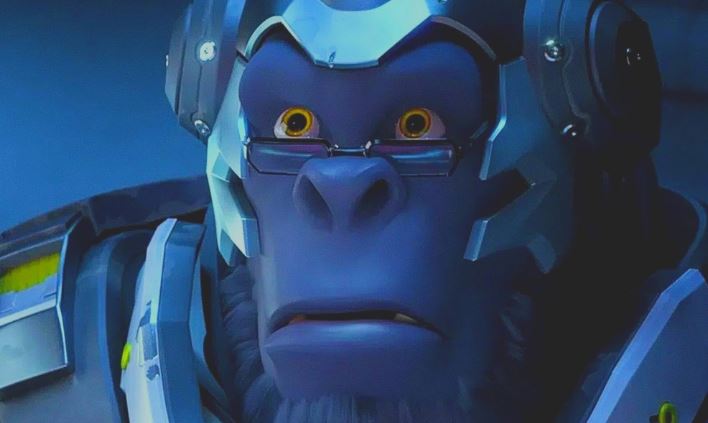 In the follow-up update plan, "Overwatch 2" will launch new PVE story missions and a new support hero in the sixth season, add new tank heroes in the seventh season, and redo Roadhog and Sombra.
In addition, other content includes the Creation Workshop Mode in season 5, the Shooting Range and Player Advancement System in season 6, and the Legendary Chronicle in season 7.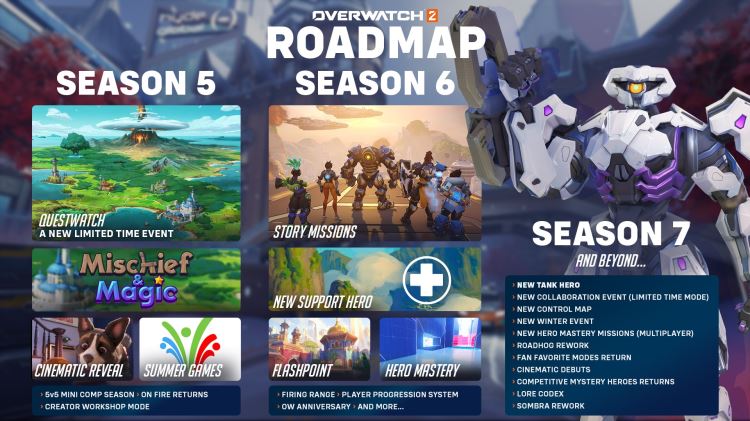 According to the two designers, this decision was made out of the consideration of the game itself and the current online operation strategy of multiplayer gameplay. As for whether it is true, it will be judged by the specific implementation of the road map in the upcoming new season. But in any case, Blizzard and T4's deviating from the original promise will undoubtedly make players feel puzzled and disappointed.
GameSpot interviewed Aaron Keller and Jared Neuss this time, talking about the reasons that led to this decision, and how the team plans to recover from The failure idea rises again from the ashes.
GameSpot: The big talking point is the direction that you're now taking with the PvE; that you basically aren't doing it. Is that the correct way to characterize it? It's not happening anymore and you've pivoted away from it?
Aaron Keller: I think I would characterize it slightly differently, which is we are doing part of what the team had set out to do, but not the entirety of what was discussed back at BlizzCon 2019. So the real focus is on the story missions and that experience as opposed to the more open-ended hero mode and that stuff.
Right. So it's fair to say that the experience that you showed during that first Overwatch 2 reveal is not going to be the one that will be released at any point?
Aaron Keller: Yeah, exactly. So we are definitely not doing the Hero Mode and the talents and that power progression system.
When did you realize that you weren't going to be able to execute in this way and what was it that led to that realization?
Aaron Keller: Yeah, this was a process. The development of any game is a process. In the years following our announcement at BlizzCon 2019, we had a really large portion of our team working on the PvE side of that game, and I think players of our live running game could feel that because we eventually stopped making content for it. It's been maybe two and a half years since the last hero that we launched, and we don't want to be back at the point where it's another three and a half years since launching a PvP map. So we really looked hard at what we were doing with the live game in service of this much bigger thing that we were working on and hoping to release later.
Recommended Download