Windows 10 Redstone 4 May Come out as Spring Creators Update This March
Jun. 24, 2022 / Updated by Bessie Shaw to News
It won't be long before Windows 10 Redstone 4 ends its last development and comes out with a probable update name, Windows 10 Spring Creators Update (version 1803). The upcoming semi-annual Windows 10 update may be released this March; let's say the Redstone 4 release date is on March 13, 2018. Also, the timing of the launch of Redstone 5 will be in September 2018 as version 1809.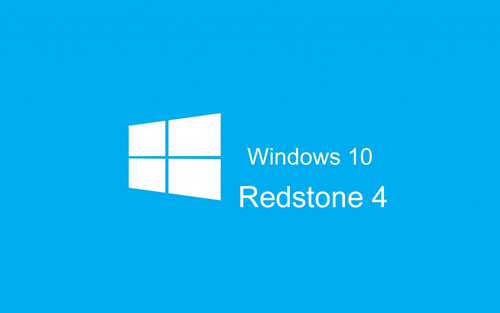 Though it seems "Windows 10 Spring Creators Update" is not that officially named, the Redmond giant is expected to put up Windows 10 1803 with new features such as Timeline, HDR support, Progressive Web Apps, and more Fluent Design changes.
Timeline on Redstone 4 (Windows 10 Spring Creators Update)
According to the changelog on changewindows.org, the latest Windows Insider Program (version 10.0.17112) has been released with some new features on Timeline, which will appear on the spring Windows 10 update.
Timeline allows you to quickly navigate your photos or apps in chronological order by scrolling the window. In the Spring Creators Update, the feature will take the place of the Task View in the taskbar. Timeline has been added to show activities of apps within 4 days by default. Activities in sync with the cloud also enable a 30-day history in Timeline. Besides, the feature has been applied to the Eye Control Launchpad, which is convenient for those who suffer disabilities like ALS.
HDR Support
In Windows 10 1803, users can adjust the brightness of SDR content when using an HDR monitor. Also, Stream HDR video support is available on varies devices. Users can go to Settings to test if the switch of the "Stream HDR video" can be toggled to ON. If so, this means the device can play an HDR video. Moreover, it allows users to calibrate the built-in display for HDR video.
Progressive Web Apps (PWAs)
Progressive Web Apps allow users to open applications in a webpage or the home screen on a browser. Behaving more like native apps, the applications can load quite fast and run offline. In Windows 10 1803, such PWAs will be available on Microsoft Edge. In the future, there will be many more high-quality Progressive Web Apps in Microsoft Store.
Many other changes and features have been developed in Windows 10 version 10.0.17112, the latest update for Windows Insider Program in which you can enjoy the new features before the release of Redstone 4 (Windows 10 Spring Creators Update). If you are interested in the new features, you can join the program through Microsoft official site.
This is all about the latest Windows 10 update. Please leave a comment below or click the LEFT MENU on this page for more technical support. If you have any other Windows 10-related issues, see Windows 10 section on this site.
Recommended Download