Six ways to fix slow startup in windows 10
Mar. 08, 2023 / Updated by Renata to Windows 10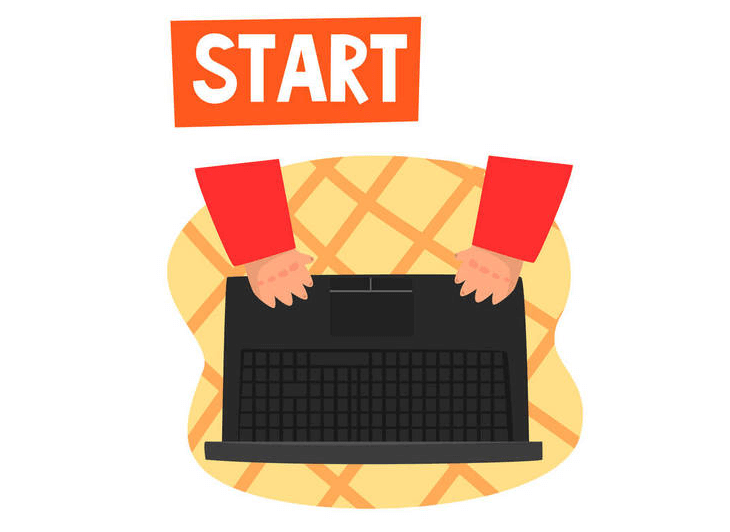 Dose your computer spend minutes to start up? Dose the computer boot slowly every time and make you impatient. If your computer operating system is Windows 10 and it has slow booting problems, you can read this article to find a way to improve the computer performance:
Solution1. Disable Fast Startup
Solution2.Update Graphics Drivers
Solution3. System File Checker
Solution4. Change Paging File Settings.
Solution6. Turn Off the Linux Subsystem
Solution1. Disable Fast Startup
The first solution to deal with computer slow boot problem is to check and disable fast startup options. The more fast startup option the computer enable, the slow the computer will be. However, you do not need to disable all applications. You only need to close some software and programs that are not necessary after booting, such as: video software-music software, some programs must be started after booting, otherwise it will cause computer errors.
You just need to shut down those causing a slow boot issue.
Therefore, you can check the computer fast startup option and selectively turn off some options.
Follow the below methods to disable fast startup options:
1. Press WIN+I together and open Settings
2. Choose the first option- System
3. Select the Power and Sleep
4. Click on Additional Power Settings and access the power options
5. On the shutdown settings window, deselect the radio button beside the option Turn on Startup
If you don't see fast startup options, you can press WIN+S at the same time and search CMD
Run CMD as administrator and type the following command to enable hibernation
Try to disable fast startup again:
powercfg /hibernate on
Solution2.Update Graphics Drivers
An outdated or misfunction graphics card driver may cause these problems of the computer:
1. The Windows system will run obvious stuck, but it will not crash;
2. When playing games, it run very unsmoothly or even unable to enter the game;
3. When running PS or video processing software, it will run slowly;
4. There may be inexplicable system blue screen events. If the computer has the above problems, you can consider updating the graphics card driver.
Download Driver Talent for free updating and installing, you don't need to check the computer drivers by yourself. Only for one click, it can scan/find what problems with the computer drivers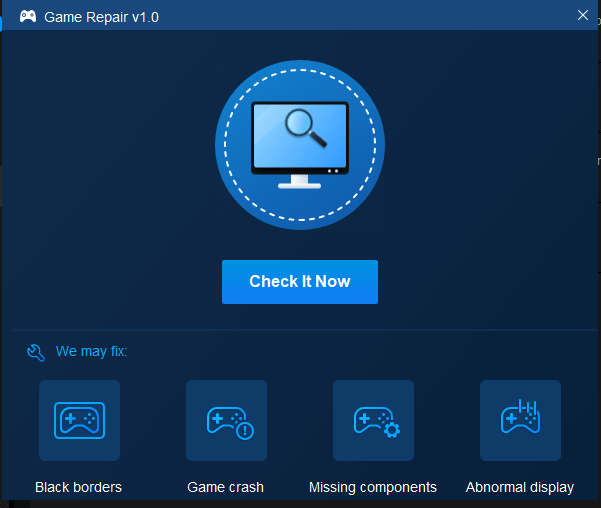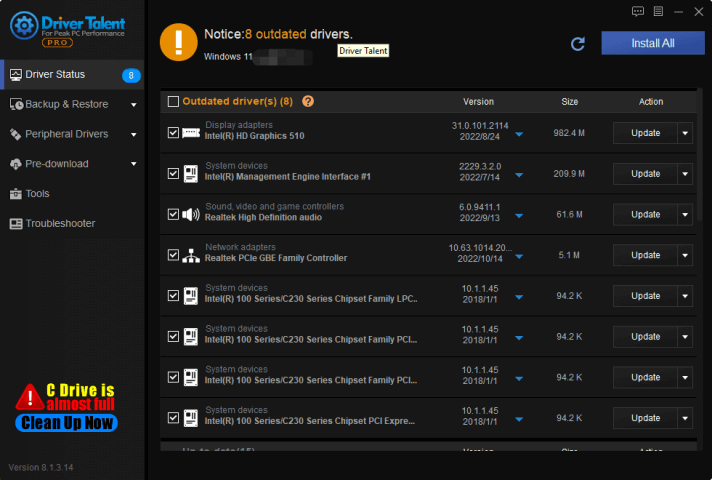 Driver Talent is a free software for those who affected by driving issues. Thousands of drivers are configured in the software, suitable for Windows 11, Windows 10, Windows 8, is also suitable for desktop and laptop. Check which drivers need to be updated and which drivers can be backed up and reinstalled for free.
Sometimes the driver automatically downloaded by the computer does not solve the problem. For this stubborn driver problem, Driver Talent provides various driver versions for download, unlike other driver updater providing the latest version for choose.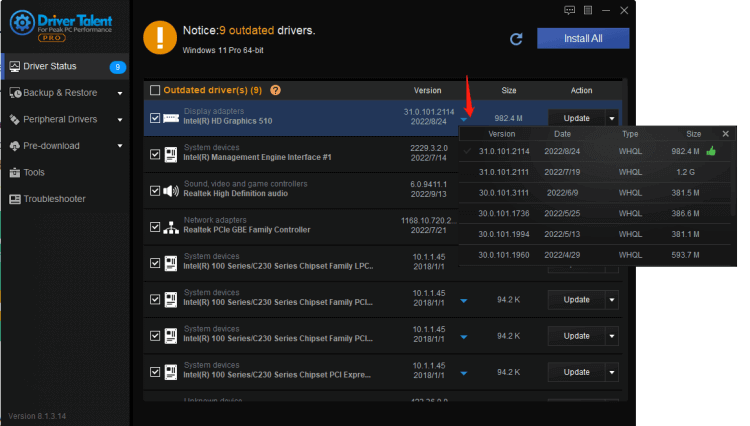 You can check if your graphics driver is outdated by the below method:
Press WIN+X together and select Device Manager
Click Display Adaption and check if it need to update
Solution3. System File Checker
1.Press WIN+S together and type CMD(command prompt will show)
2.Run the Command Prompt as administrator( click Run as administrator)
3.If prompted, click on Yes to give admin privileges.
4.Once the command prompt window opens, type the following command and hit Enter to execute it:
sfc /scannow
5.Depending on the disk size and problematic data, the process may take some time.Please wait in patience.
6.Note down the detected issues and search for solutions and restart your computer to change effects immediately.
Solution4. Change Paging File Settings
This is an option in the virtual memory settings that allows the computer to manage the paging file size. Sometimes, if the C drive has too much cache, it will also cause the computer to boot slowly.
1. Type WIN+S to the search box, and enter Performance on it
2. Select Adjust the Appearance and Performance from the searching results
3. Navigate to the Advanced tab
4. Click Change to edit the size of the paging file
5. Un-check the checkbox beside Automatically manage paging file size
6. Select Custom Size
7. Set the Initial Size and Maximum Size
8. Restart your computer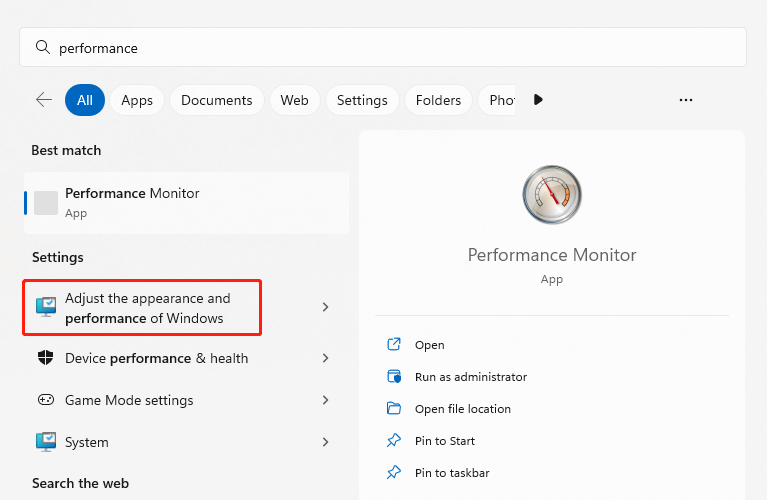 Solution5. Reset The Computer
If all of the above methods don't solve your computer's slow booting problem, you can only try reinstalling a fresh copy of Windows 10:
1. Type WIN+S to the search box, and enter Reset on it
2. Choose Reset this PC in the searching result
3. Then click Get Started
Solution6. Turn Off the Linux Subsystem
Linux Cgroups (Control Groups) provides the ability to limit, control and count the resources of a group of processes and future sub-processes, including CPU, memory, storage, network, etc. Among them, it has three modules: cgroup, subsystem, hierarchy
Subsystem: It is a group of resource control modules, generally including modules (blkio, cpu, cpuacct, devices, memory, net_cls, ns), etc., which control or count their respective resources
1. Type WIN+S to the search box, and enter Windows features on it
2. Choose windows features on or off in the searching result
3. navigate to Windows Subsystem for Linux
4. Cancel its selection
5. restart the computer
Recommended Download