ExplorerMax-The Modern Folder And Files Browser Explorer
May. 17, 2023 / Updated by Renata to News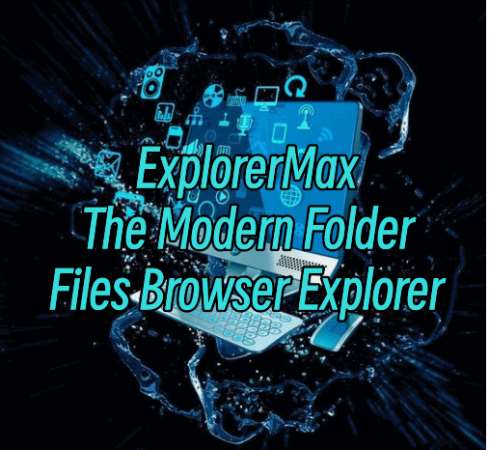 If you want to experience an open multiple tabs and window folders like a browser, you can try using ExploerMax.
ExploerMax is a chrome-styled tabbing file explorer tool enables you to open multiple files at the same window. It can operate files in different windows, users no longer need to switch files back and forth to operate It not only saves time and effort, but also is efficient and fast.
ExploerMax Just like a browser window, you can freely switch between multiple tabs, and supports frequently used files and folders, and has a clear timeline to record file history and so on.
Revolutionary Progress: Dual Pane Folder
The dual pane feature of ExplorerMax allows users to view two different locations of their computer's files and folders side by side in a single window. This feature is particularly useful for copying and moving files between different folders or drives, as users can easily drag and drop files from one pane to the other. It also allows for quick comparisons of file contents and makes it easier to organize files within complex folder structures. Overall, the dual pane feature provides a more efficient and streamlined way to navigate and manage files on your computer.
You can open 2 different folders in the same time and the left side shows the path.
Innovative Design: Timeline Exploration File
Certainly! The timeline feature of ExplorerMax provides a visual representation of your file history by showing a chronological list of recently accessed or modified files. By clicking on a specific date and time on the timeline, you can quickly access and review the files you worked on during that period.
Additionally, the timeline feature includes a search bar that allows you to search for files by date or keyword. You can also customize the timeline view by adjusting the time interval and the maximum number of files displayed.
Overall, the timeline feature is a great tool for quickly accessing and managing your recently accessed files, improving productivity and organization.
Free download ExplorerMax on Driverthelife Website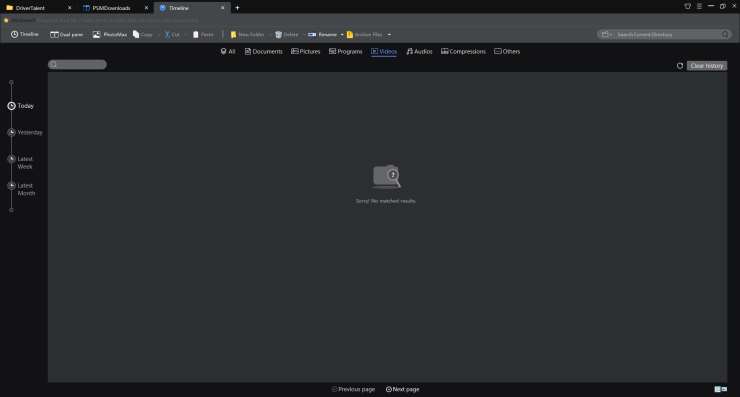 Free to use:
Other outstanding features:
1.Copy files
2.Cut files
3.Achieve files
4.Search documents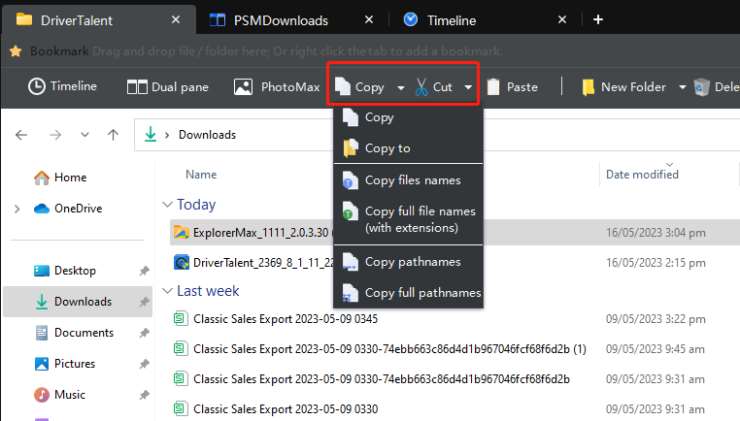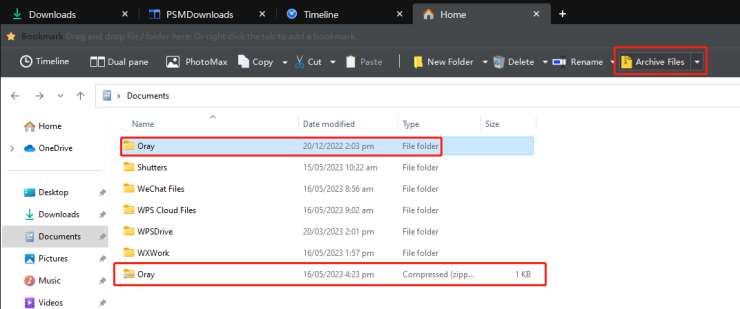 More Details:
1. It is a document management software that supports practical functions such as single-window multi-label classification, adding bookmarks, and personalized settings.
2. It can not only meet the needs of different users, but also search for the files you need with one click, which is convenient and fast.
3. With a quick search function, the overall search efficiency is extremely fast, and the efficiency can be increased by more than 10 times.
Features of shutters
Flexible custom mode, according to personal office habits, set your own shortcut keys, one-key to work.
ExplorexMax is a data analytics and business intelligence platform that helps organizations transform their data into actionable insights. The platform allows users to gather, analyze, and visualize data from various sources to make informed decisions and identify new business opportunities. ExplorexMax provides a range of tools and features, including data modeling and preparation, advanced analytics, real-time data processing, and interactive dashboards and reports.
Benefits of ExplorexMax:
1. Empowers decision making: ExplorexMax provides a range of analytical tools that help businesses make informed decisions based on data analysis. This enables businesses to identify new business opportunities and optimize their existing processes.
2. Scalable: ExplorexMax is a highly scalable platform that can handle small to large data sets. This makes it suitable for businesses of all sizes.
3. Real-time data processing: ExplorexMax is equipped with real-time data processing capabilities that enable businesses to analyze data as it is generated. This helps businesses take corrective actions in real-time.
4. Customization: ExplorexMax provides advanced customization options that allow businesses to create custom dashboards and reports tailored to their specific needs.
5. User friendly: ExplorexMax is a user-friendly platform that does not require any programming skills to operate. This makes it accessible to businesses with limited IT resources.
6. Cost-effective: ExplorexMax is a cost-effective platform that offers high value for the price. Unlike traditional business intelligence solutions, ExplorexMax does not require businesses to invest heavily in IT infrastructure.
In conclusion, ExplorexMax is a powerful data analytics and business intelligence platform that can help businesses make informed decisions and identify new business opportunities. The platform provides a range of tools and features that enable businesses to gather, analyze, and visualize data from various sources. With real-time data processing capabilities and advanced customization options, ExplorexMax is a scalable and cost-effective solution suitable for businesses of all sizes.
Recommended Download