Ratchet & Clank: Rift Apart is Coming to PC: Here's What You Should Know
Aug. 07, 2023 / Updated by Eloise to Gaming Solutions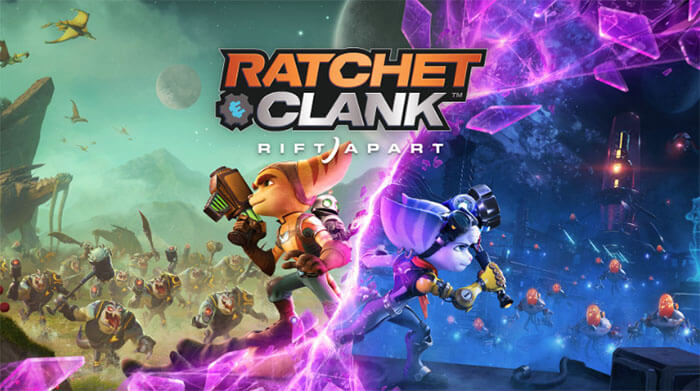 Ratchet & Clank: Rift Apart was originally released for PlayStation 5 in June 2021, but it is coming to PC via Steam on July 26, 2023. The PC port is handled by Nixxes Software and will support ultra-wide monitors, unlocked framerates, ray-tracing and other features. Are you ready for a stunning interdimensional adventure with Ratchet, Clank and Rivet? Here's what you should know before you buy the game.
1. What to expect from Ratchet & Clank: Rift Apart on PC
Here are some possible advantages of playing Rift Apart on PC over PS5:
You can use DirectStorage to optimize your storage performance: DirectStorage is a Microsoft API that allows games to load data faster and more efficiently from any storage device. It also allows the game use the GPU or the CPU to decompress data. This means that you can play Ratchet & Clank: Rift Apart on PC without needing a super-fast SSD, as long as you have DirectStorage enabled. While the PS5 version of Rift Apart requires an SSD to run, the PC version can also work with traditional hard disk drives (HDDs) or SATA SSDs, thanks to DirectStorage's ability to buffer and decompress data on the fly.

You can customize your graphics settings to your liking: The PC version of Rift Apart offers more options and flexibility than the PS5 version when it comes to graphics settings. You can choose between different resolution options, aspect ratios, display modes, anti-aliasing modes, texture quality, shadow quality, ambient occlusion, ray-tracing and more. You can also adjust the camera sensitivity, camera shake, motion blur, and other gameplay settings.

You can enjoy some exclusive features that the PS5 version doesn't have: The PC version of Ratchet & Clank: Rift Apart will have some features that are not available on the PS5 version, such as ray-traced shadows and ultra-wide monitor support. Ray-traced shadows will add more realism and depth to the game's lighting and environments. Ultra-wide monitor support will let you experience the game's stunning visuals and dimensions on a wider screen.

You can use different input devices and mods. Playing Rift Apart on PC gives you the freedom to use different input devices, such as keyboard and mouse, gamepad, or even VR headset. You can also access mods and user-generated content that can enhance or change your gameplay experience. For example, you can download skins, weapons, levels, or cheats that are not available on the PS5 version4. This can add more variety and replay value to the game.
2. How much will Ratchet & Clank: Rift Apart Cost?
Ratchet & Clank: Rift Apart will cost $59.99 on Steam. You can pre-purchase the game now and get early access to some in-game items, such as the Pixelizer Weapon and the Carbonox Armor set. You can also link your Steam account with your PlayStation Network account and unlock 25 Raritanium.
3. System Requirements for Ratchet & Clank: Rift Apart
To play Ratchet & Clank: Rift Apart on PC, you will need a system that meets the following minimum requirements:
| | |
| --- | --- |
| OS | Windows 10/11 (64-bit) |
| CPU | Intel Core i5-6600K or AMD Ryzen 5 1600 |
| GPU | NVIDIA GeForce GTX 1060 or AMD Radeon RX 580 |
| Memory | 8 GB RAM |
| DirectX | Version 12 |
| Storage | 50 GB available space |
The recommended requirements for the game are:

| | |
| --- | --- |
| OS | Windows 10/11 (64-bit) |
| CPU | Intel Core i7-7700K or AMD Ryzen 7 2700X |
| GPU | NVIDIA GeForce RTX 2070 or AMD Radeon RX Vega 64 |
| Memory | 16 GB RAM |
| DirectX | Version 12 |
| Storage | 50 GB available space |
4.How to get the best experience in Ratchet & Clank?
You should keep your system optimized and updated to get maximum enjoyment out of Ratchet & Clank: Rift Apart on PC. One of the most important things to do is to update your graphics driver. But updating your graphics driver manually can be a hassle and a hazard. You have to search for the correct driver that matches your graphics card model and operating system, download it from a trustworthy source, and install it properly. If you get any of these steps wrong or run into a compatibility problem, you may end up with game crashing or glitching.
That's why Driver Talent is designed. It is a professional driver updater that can scan your system for outdated, missing or corrupted drivers and install the latest ones with one click. You don't need to worry about security issues, all the drivers automatically installed for you are downloaded from official websites. With this tool, the process of updating drivers is greatly simplified.
Step 1: Launch the program and click on the Scan button. It will scan your system for all existing device drivers.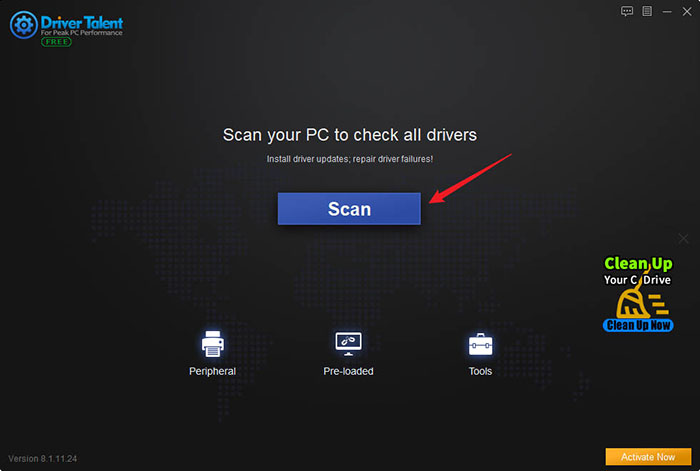 Step 2: After the scan, it will show you a list of drivers that need to be updated. You can choose to install them all or update the graphics driver only.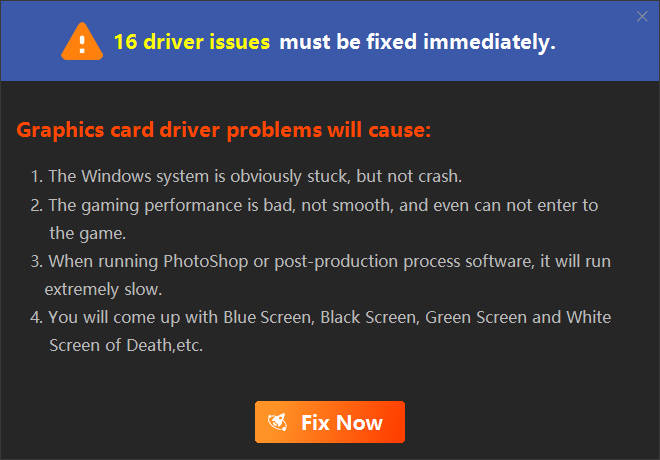 Step 3: Click on the Update button and wait for the program to download and install the most suitable drivers for your system.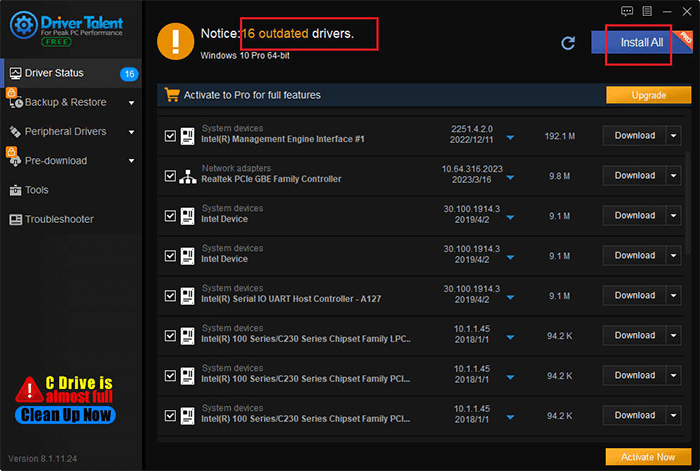 You may need to restart your computer for the changes to take effect.
You may also like
Recommended Download