[SOLVED]Windows 11 Won't Detect Your Third Monitor
Jul. 27, 2022 / Updated by Hope Law to Windows 11
Want to connect a third monitor on your PC, but it can't be detected? Here are the solutions.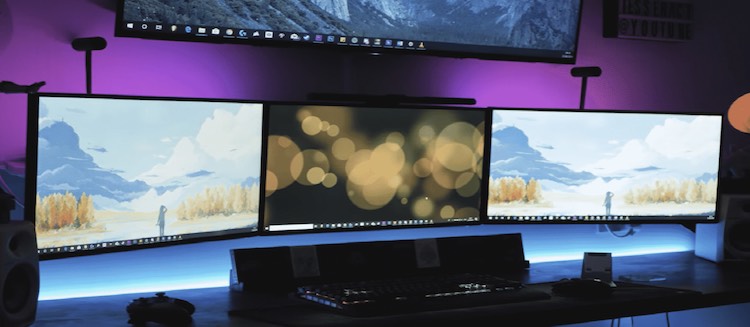 Windows makes it quite simple to add additional screens to your computer, but occasionally the system may not recognize the extra monitors, which can be frustrating.
Windows occasionally fails to detect a third monitor. Although this is not a Windows-specific problem, Microsoft's operating system does offer solutions for any hardware or software-related problems.
Today, we provide 5 fixes for you to resolve this trouble. You can count on us.
01 Reconnect your monitors
The first thing you should do if one of your monitors in a multiple monitor configuration stops operating is to reattach each one individually. Most of the time, a temporary system glitch is to blame, and the problem can be fixed by reconnecting the monitors from scratch.
Unplug the wires to get started, and then set up each display individually.
02 Run the hardware and devices troubleshooter
Using the proper built-in troubleshooting tools included with Windows is another option to fix hardware-related problems. The hardware and devices troubleshooter will be the best option in this situation.
This troubleshooter checks for hardware-related issues on the machine. If any problems are discovered, it will either automatically correct them or suggest practical fixes that you can use.
How to use this utility is as follows:
1. Press Win + R to open Run.
2. Type cmd in Run and press Ctrl + Shift + Enter to open Command Prompt with administrative privileges.
3. Alternatively, you can type cmd in Windows search and choose Run as administrator from the displayed results.
4. Once you are inside the Command Prompt, type the command mentioned below and press Enter.
msdt.exe -id DeviceDiagnostic
5.The hardware and devices troubleshooter dialog should now appear on your screen. To start the initial scan, click the Next button.
6.Click Apply this fix if the troubleshooter discovers a problem and offers a solution.
7.If no problems are discovered, select Close the troubleshooter and move on to the process that follows.
03 Update your graphic drivers
Using an outdated or incompatible graphics driver may cause some issues on display. So, you can try to update the graphics driver on your PC.
You can manually download the GPU driver from the manufacturer's website (eg. AMD or Nvidia) after determining the manufacturer, model, OS version, and system type of your graphics card. If you don't have that much time, patience, or ability to do so, DriverTalent can easily do it for you automatically.
Your system will be automatically recognized by DriverTalent, which will then locate the appropriate drivers for it. DriverTalent PRO or FREE versions both allow you to automatically update your drivers. But, using the Pro version only takes 2 steps to finish. And it comes with a 30-day refund policy.
1. Download and install DriverTalent.
2. Run DriverTalent and click Scan button, DriverTalent will then scan your PC to find any problematic drivers.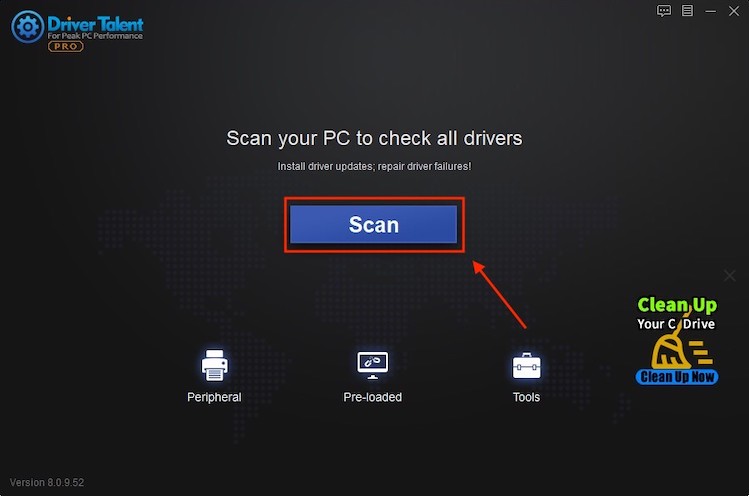 3. Click Install All to automatically download and install the most recent versions of all the drivers that are missing or out of date from your system. (This step requires the Pro version. When you click Install All, you'll be asked if you want to upgrade).
Alternately, you can click Manual button on the right side of each drivers, to automatically download the right version of that driver, then you can manually install it (you can do this with the FREE version).
DriverTalent have a 30-day Money Back Guarantee. If you find the application marked your hardware as available but was unable to provide an available device driver when scanning it for you, we guarantee that all your money will be refunded immediately.

✓The Pro version of DriverTalent comes with full technical support. If you have any technical questions, please have your visit on our Support site.
Restart your computer, see if anything has changed. If the problem has not been solved, then we have to try the last two methods.
04 Modify the Settings in the Manufacturer's Control Panel
Another possibility is that the graphics card's Control Panel's display settings are incorrectly set up. You must examine the various display settings in the Control Panel of your graphic card to make sure the settings are appropriate for your situation.
Depending on the graphics card you are using, the procedures will change. However, by expanding the Display area in the right pane of the Control Panel, you can often access these settings.
Make sure the boxes for all the monitors you intend to utilize are checked once you have access to these settings. Hopefully changing these settings will give you a permanent solution to the problem.
05 Choose the Extended Projection Mode
When you plug the second and third monitors to your computer, the display usually expands automatically. You won't see any signal on the third monitor if you did not have this happen automatically for you. Although it may appear to have a problem, Windows is actually aware of it; it has simply not yet been instructed to use it.
Thankfully, you can instruct Windows to use it directly. Follow the steps:
1. Press Win + P to launch Project settings and choose PC screen only from the options.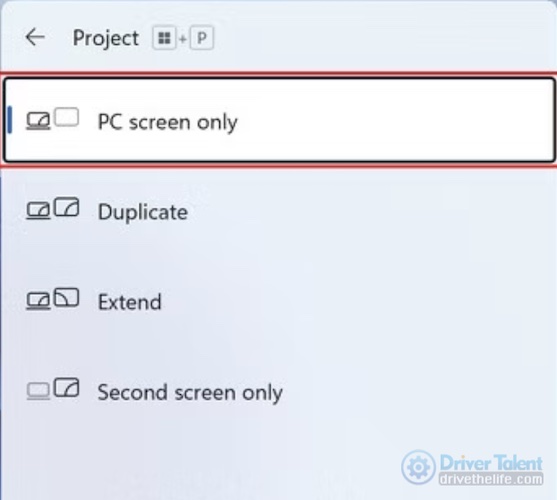 2.Now, carefully disconnect the extra monitors and reconnect them.
3.Launch Project settings again and this time, choose Extend.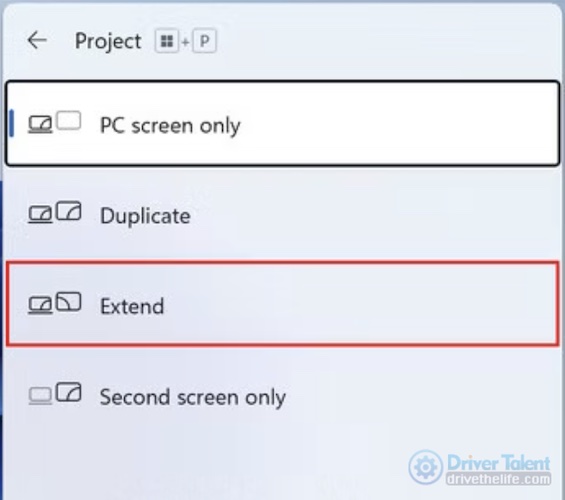 ---
Using several displays has many advantages; they improve productivity and drastically cut down on downtime. The process of adding a third monitor to your computer is typically pretty simple, although occasionally there may be issues. You ought to have used one of the solutions described in this tutorial by this point to solve the issue.
Recommended Download