[Solved]crashes and performance issues created by GeForce 461.09 for Windows 10
Jun. 24, 2022 / Updated by Daphne to Windows 10
NVIDIA released the first version of the graphics card driver GeForce 461.09 in 2021. The new version update is not a common game optimization driver, but is based on security enhancements and bug fixes.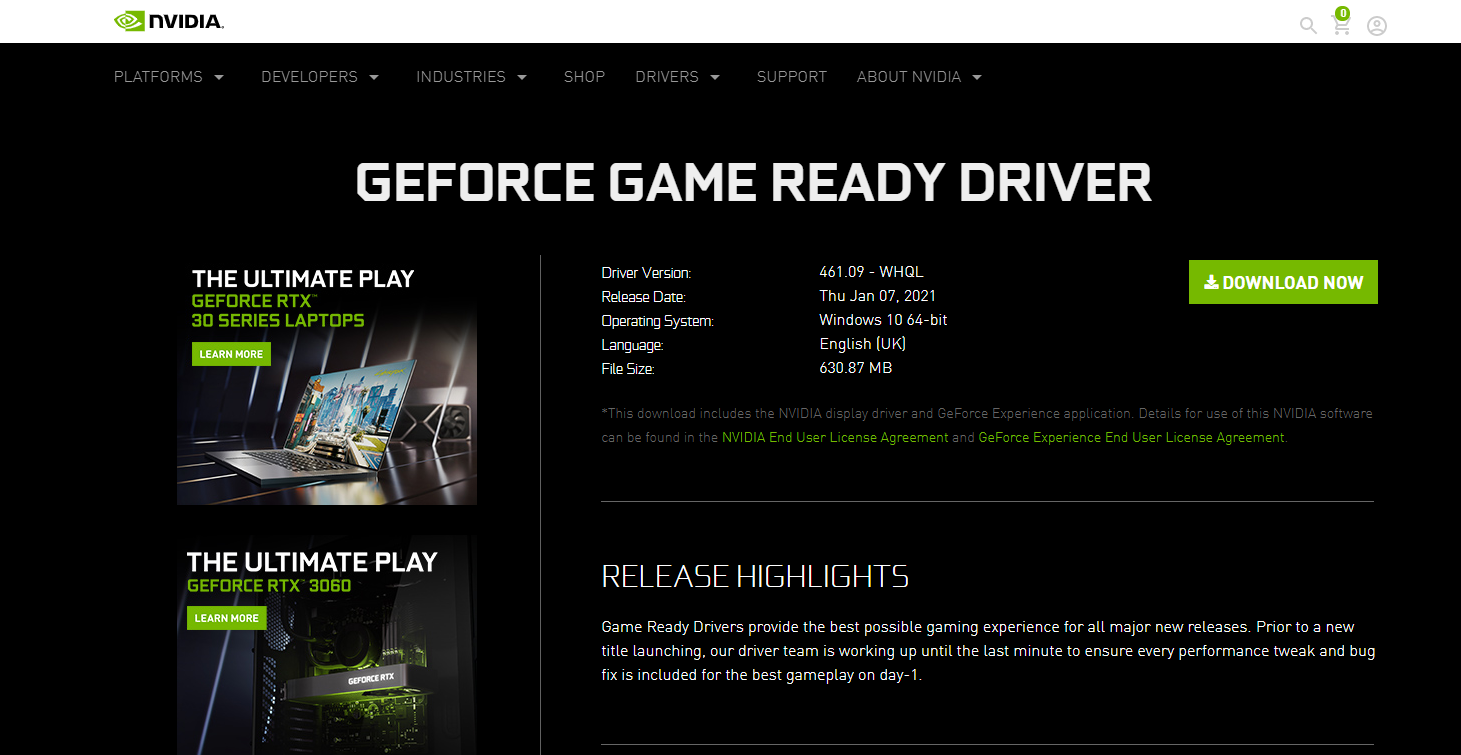 Seven known bugs were solved at the same time:
GTX 750 Ti has a blue screen, crashes, and the error message is UNEXPECTED KERNEL MODE TRAP.

The GTX 1080 Ti desktop flickers.

The GTX 1080 Ti system freezes and the screen displays a single color.

When three 4K monitors are connected, it becomes a blue screen after sleep resumes, with error code 0x116.

The GeForce Experience FPS counter will be accidentally displayed in the Windows mail and calendar programs.

Lenovo Y740 notebook displays an error after sleep recovery.

The black balance of LG OLED TV is wrong when HDR is turned on.
This version mainly fixes the blue screen, crash, desktop flickering, system freeze and other compatibility issues of old graphics cards such as GTX 750 Ti and GTX 1080 Ti.
However, according to a large number of feedbacks from the Nvidia official forum, GeForce 461.09 will cause the computer's FPS to drop, freezes, performance issues and application crashes. It is unclear whether some of these issues are related to the recently released Windows January 10, 2021 cumulative update.
Currently known issues:
Stuttering and frame rate drop

Adobe Premiere Pro crashes

The screen keeps flickering
I suggest that if the user's current NVIDIA GPU driver is okay, they can skip this update and wait for the next update. The next update is expected to be launched in February and will have optimizations for games. Unfortunately, there is no obvious workaround for people with problems, but you can always roll back to an older driver version. Top 2 Ways to Restore Driver on Windows 10/8.1/8/7/XP/Vista can help you roll back to the older driver version.
How to download NVIDIA graphics driver
After the next update, you can download the latest NVIDIA graphics driver
Way 1. Download and Update drivers by Driver Talent
If you find it time-consuming to search proper driver downloads, or if you prefer a one-click solution, you can use Driver Talent. It is a reliable and professional Windows drivers download and update utility.
You can get and install the best-matched and safe driver updates you need in seconds. Also, you can use the software to quickly uninstall device drivers. Click the button above to save your time.
Here are 3 easy steps to update or uninstall drivers on your Windows laptop or desktop:
1. Click the Scan button after you launch Driver Talent. It will automatically detect those missing, outdated or broken drivers.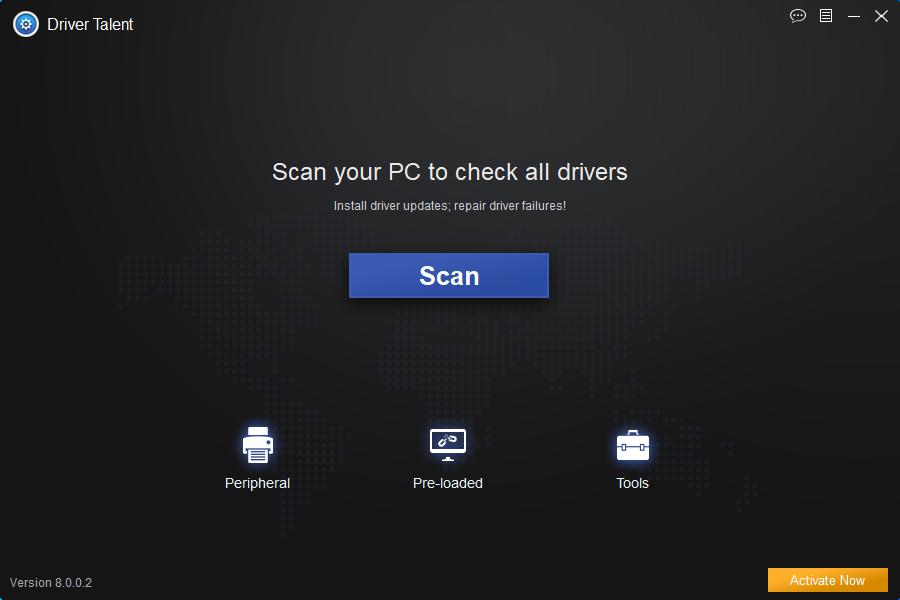 2. If you are going to update drivers, click the Update button directly after the scanning. The utility will download the compatible driver version for your machine.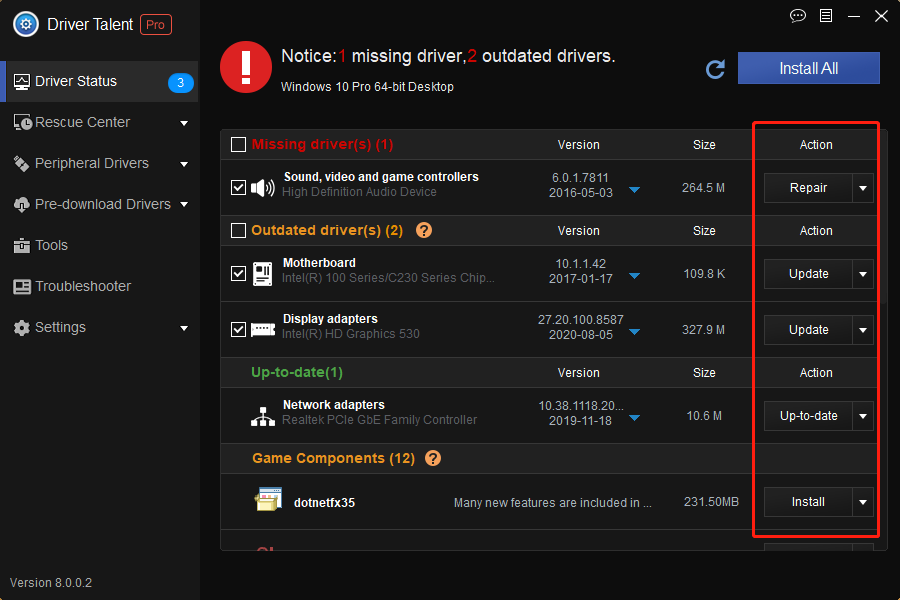 3. Reboot to make the newly driver download or the driver change take effect.
Note: You'd better back up your drivers before any driver changes in case other system problems occur suddenly.
Way 2. Download the graphics driver manually
1. First visit the https://www.nvidia.com/en-gb/drivers/results/169129/
Note: For Download Type, choose Game Ready Driver (GRD) for gaming purposes; or choose Studio Driver (SD) for graphic design.
2. Click DOWNLOAD to get the latest graphics driver.
Recommended Download