Top 2 Ways to Restore Driver on Windows 10/8.1/8/7/XP/Vista
Jun. 24, 2022 / Updated by Bessie Shaw to Windows Driver Solutions
Update to the latest driver on your computer only to find the device stops working? Download and install new drivers from manufacturer's website or from Windows Update but, much to your surprise and horror, your PC is crashing or behaving strangely? When it comes to drivers, we have always adhered to the "if it ain't broke, it doesn't need fixing" philosophy. If you find that the newly-installed drivers are not working or causing issues, you need to restore drivers to previous versions to fix your problem. In fact, you can easily restore drivers in Windows 10, Windows 8, Windows 7, Windows XP and Windows Vista.
To roll back a driver in Windows means to return the driver to the previous version or to revert to an older version. This requires that the previous driver versions are still on your local computer. Therefore, it's very important and also necessary to backup drivers on your local computer to ensure you have the option to roll back drivers later.
How to Restore Drivers to Previous Versions on Windows 10/8.1/8/7/XP/Vista – Top 2 Methods
There are 2 different ways that are most workable to restore a driver to its previous version in your 64 bit or 32 bit Windows OS, including Windows 10, Windows 8.1, Windows 8, Windows 7, Windows XP and Windows Vista.
Try the 2 methods below. They work for all laptops, notebooks, or desktop computers, such as Asus, Acer, Dell, HP, Sony, Lenovo, Samsung, Toshiba, IBM, Alienware, Compaq, Gateway, LG, Microsoft, MSI, etc..
Method 1. Roll Back Drivers in Device Manager on Windows
The "Roll Back Driver" in Windows is a handy feature. To use this feature, you need to meet 2 basic requirements:
1. You must log in your computer as an administrator. The "Roll Back Driver" button will be dimmed if you are not logged as an administrator. If you are not the admin, or you forget the password, try Method 2.
2. Ensure there is a previous version of the driver installed for the device. If not, the "Roll Back Driver" option will be unavailable even you are logged on as an administrator.
To roll back a driver on your computer:
Step 1. Go to Device Manager. You can type "device manager" in the Start search box to locate it.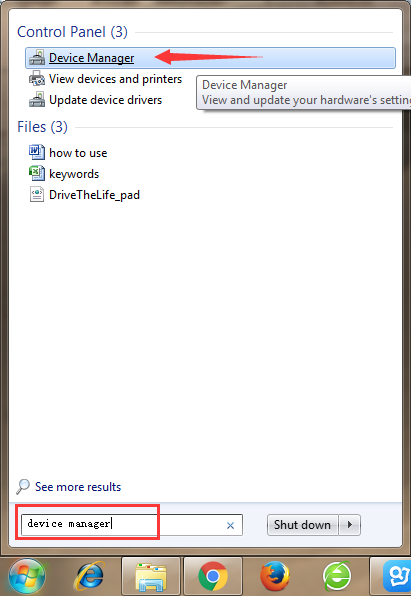 Step 2. Double-click the device that containing the driver that you want to restore to a previous driver version.
Step 3. In the little pop-up window, select the "Driver" tab and click "Roll Back Driver"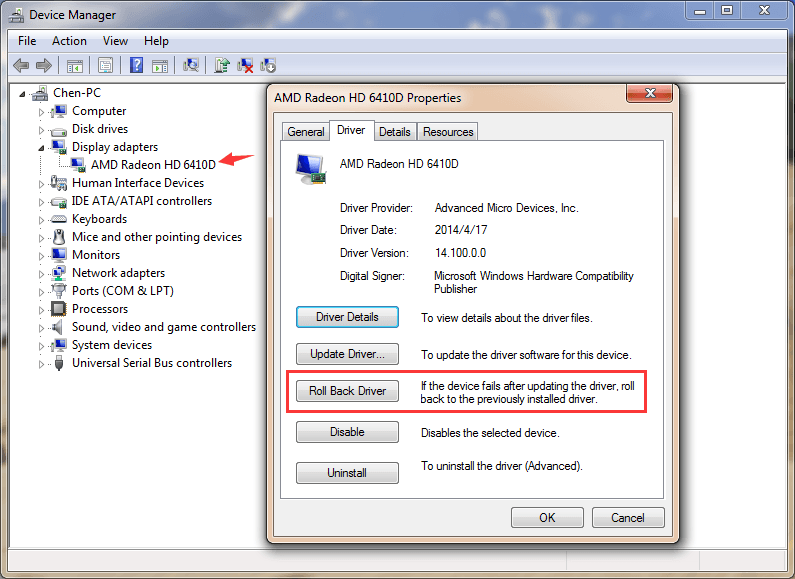 Method 2. One-click Restore a Driver on Laptop, Notebook or Desktop PC
There is also one-stop and also one-click solution to retrieve drivers to earlier versions. Driver Talent is not only a Windows drivers download utility, but also a driver restore tool. It offers all the previous driver versions you've backed up to restore to, and intelligently recommends you which is the best-matched driver in the previous versions.
Free download and install Driver Talent on your Windows computer.
Step 1. Launch Driver Talent and select "Tools" in the Interface.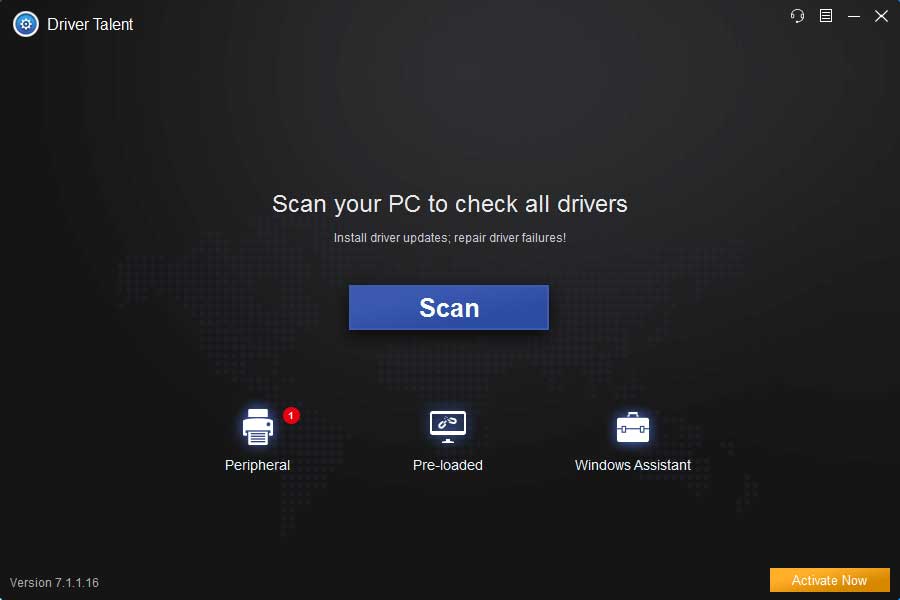 Step 2. Click "Restore" and you can start to restore drivers for the devices. Driver Talent offers all the previous driver versions for you to select. You can click the triangular symbol and choose one from the list. The best-matched version is the default one and it is marked with a black dot.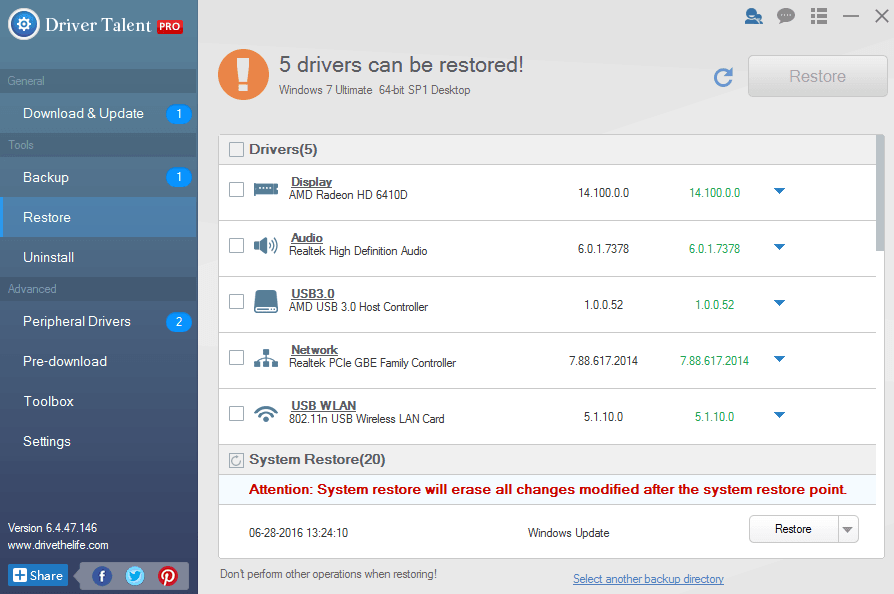 After the restore process is done, restart your computer for all changes to take effect.
No Previous Driver Versions, No Backed-up Drivers – What to Do to Recover Drivers
The "Roll Back Driver" option is not available in the Device Manager? Forget to backup drivers and have no previous driver versions? If you are in these cases, you can't restore drivers from backup or restore drivers to the previous ones you've installed on your computer.
The newly-installed driver is causing problems. What should you do? Take it easy. Try Driver Talent to fix the drivers. This utility has the unique feature to repair all drivers that are not working properly and causing device issues. It can quickly detect all driver issues, such as the corrupted drivers, missing drivers, damaged drivers, incompatible drivers or outdated drivers. It will download and install the best-matched drivers for your devices online.
In the "Download & Update" menu, select all the devices that need to repair drivers and click "Repair". Driver Talent will start to download and install the best compatible drivers. Restart your computer after all is done.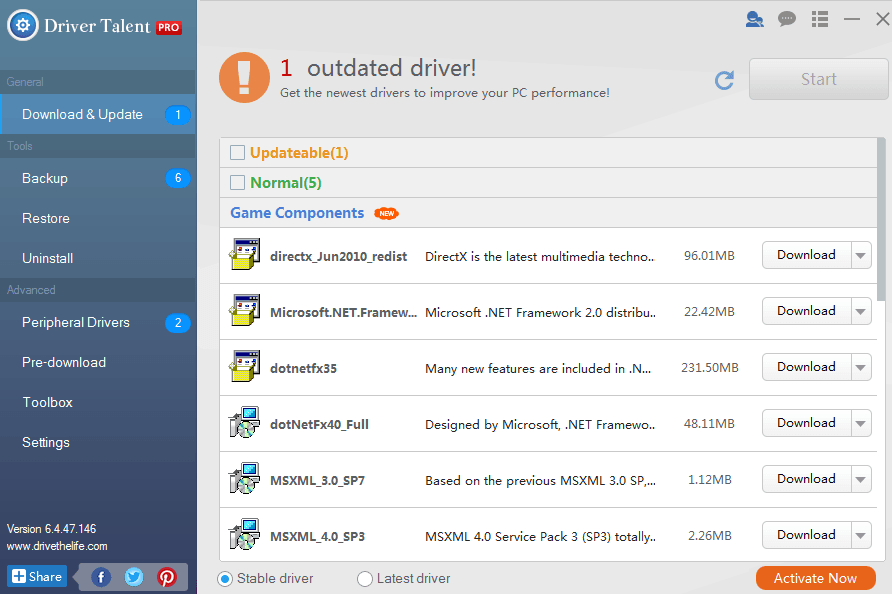 Recommended Download