[Solved] Valheim Connection issue icon
Jun. 24, 2022 / Updated by Daphne to Windows 10
The failure of Valheim's network connection is rare, but it is a technical problem that can completely ruin someone's gaming experience. Developers are working on solutions, but at the same time, if you encounter this problem, you can try some solutions that can be easily solved with just a few clicks. In this guide, we will show you how to solve the Valheim connection issue icon.
How to fix Valheim Server Disconnected Error?
We have compiled a series of solutions. If you keep getting "connection failed" errors on the console or PC, you can try them. Let us briefly introduce them below.
Fix 1: Verify the integrity of game files
If any of your game files are missing or damaged, you may not be able to connect to the dedicated server. In this case, you need to verify the integrity of the game files to ensure that your game installation is up to date and repair any bad or damaged game data if necessary.
Methods as below:
1. Open your Steam client. Under the "Library" tab, find your game title and right-click on it. Then select Properties.
2. Select "Local File", and then click the "Verify Integrity of Game Files..." tab. It will take one minute to re-download and replace all lost or damaged game files.
After the process is complete, play Valheim and check if it can help you solve the problem.
Fix 2: Update the game
Keeping Valheim in the latest update status does not require you to manually operate. When your computer is connected to the Internet, if the game client has expired after connection, it will automatically download the latest game version for you.
Fix 3: Restart the router
If your network can be connected but cannot get the Internet signal, the router may not respond. It is recommended that you restart your router once a week or every few days to avoid signal loss caused by long-term operation.
Fix 4: Troubleshoot the network
Use the Network troubleshooter. Select Start >Settings >Network & Internet >Status. Under Change your network settings, select Network troubleshooter.

Make sure Wi-Fi is on. Select Start >Settings >Network & Internet > Wi-Fi. Next, select Show available networks, and if a network you expect to see appears in the list, select it, then select Connect.
Fix 5: Update Your Network Drivers
Some unexpected driver errors may happen when upgrade to new Windows OS. Outdated, missing or incorrect network drivers may result in limiting lnternet speed. To rule out that possibility, you might as well turn to a professional driver updater utility tool, like Driver Talent, which is able to match the compatible drivers for your computer and download them automatically within two minutes. All the drivers are collected from the official source (original manufacturers and Microsoft) and they are safe and well tested.
Click the button below to safely download Driver Talent.
Take the following three easy steps to download and update network drivers.
Step 1. Identify the Problematic Drivers
Launch Driver Talent. Click "Scan" to identify all the incorrect drivers after Windows 10 Update.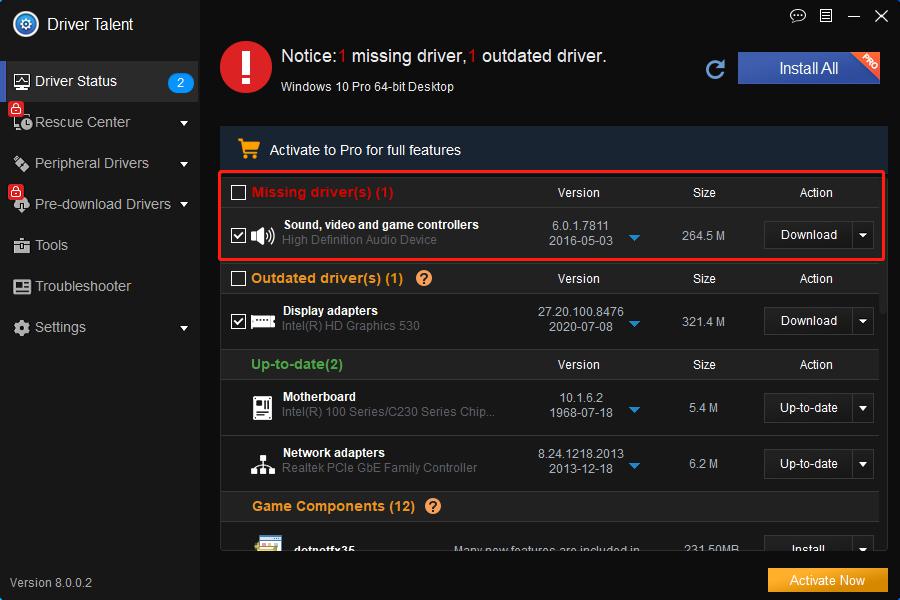 Step 2. Download and Update Network Drivers
All the missing, outdated, or faulty drivers will be listed after scan, click "Repair" to fix those drivers or you are also able to update them to the latest versions by clicking "Update".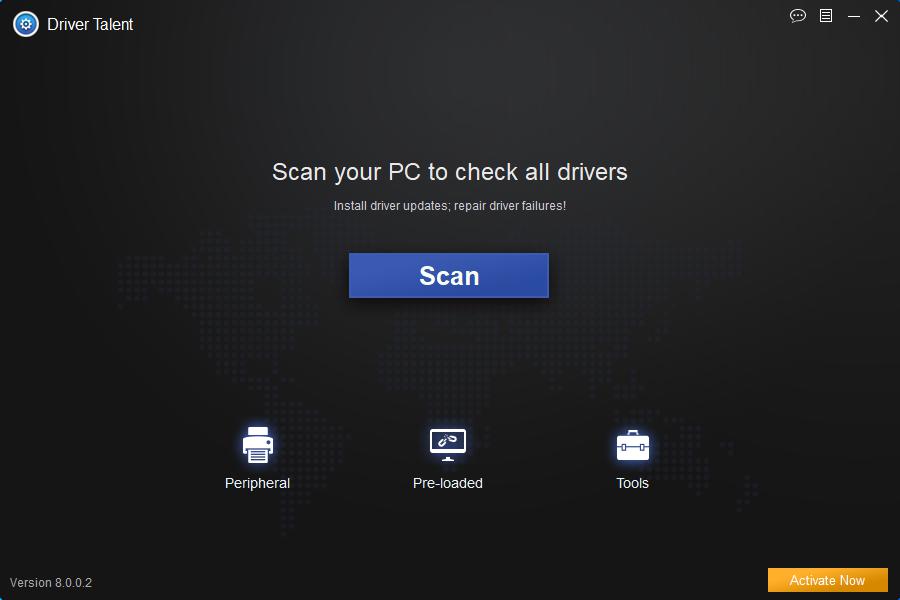 Note:It is recommended that you don't update drivers when they aren't broken.
Step 3. Reboot Your PC
Restart your computer to make the updated network drivers take effect.
Note: In case of any driver crashes, it is recommended to perform a back up of drivers with Driver Talent before installing new network card drivers.
Fix 6: Use a wired connection
If you rely on wifi while playing games, try switching to a more reliable wired setting to see if the error can be resolved.
Fix 7: Check firewall settings
If you are playing Hitman 3 on a PC, please make sure that the Windows firewall is not blocking the game on its remote server. The way to do this is as follows:
1. Turn on the Windows Defender firewall.
2. On the left panel, click "Allow applications or features through Windows Defender Firewall."
3. Find Hitman 3 in the list and make sure the "Private" box is checked.
4. If the Hitman 3 game is not included in the list, click the "Change Settings" button.
5. Add the Hitman 3 executable file by finding the installation folder of the game.
6. Run Hitman 3 and see if the "connection failed" error disappears.
Fix 8: Disable security software
Anti-virus software has been proven to be one of the reasons that cause many game connection failures, so please turn off the anti-virus software and network firewall when you are running Valheim. If you no longer prompt "connection failed" after closing the security software, it proves that you have found the cause of the problem. The exact steps to do this vary, so use a Google search to find specific steps to turn off the security software.
Recommended Download