How to Check Unsigned Drivers on Windows 10
Jun. 24, 2022 / Updated by Helia to Windows 10
Unsigned drivers may increase chances of having driver related problems on Windows 10. Digital driver signatures are used to verify the integrity of driver packages and the identity of the manufacturers who supply them. If device drivers are signed by Microsoft, it means the drivers meet certain quality levels. If not, Windows 10 issues will occur, such as 100% disk usage, UNEXPECTED_KERNEL_MODE_TRAP error blue screen, graphics error 43, etc..
Note: There are some driver signing changes after the Windows 10 Anniversary update. For more information, see Driver Signature Issue on Windows 10 Anniversary.
If you happen to encounter hardware problems, or if you are not sure whether there are unsigned drivers installed on the computer, you could try the top 3 ways below to check the driver signature.
How to Check Unsigned Drivers on a Windows 10 Computer
DirectX Diagnostic Tool, File Signature Verification and Driver Verifier Manager are the three handy tools you can use to verify driver signature on Windows 10.
Way 1. Use DirectX Diagnostic Tool to Check Unsigned Drivers
DirectX Diagnostic Tool, shorten as DxDiag, is an inbuilt tool on Windows 10 that users often use to diagnose computer issues. Follow the steps below to launch the tool and figure out the unsigned drivers.
1. Use Windows shortcut keysWin + R to open Run.
2. Type dxdiag into the dialog box and hit the key Enter.
3. You will see your system information on the screen. Then enable the Check for WHQL digital signatures for the installed drivers.
4. Choose each tab one after another to check the drivers. For example, choose the Display tab and go to the Drivers section to see if it says "Yes" to WHQL Logo'd. (Click here for more information about WHQL.)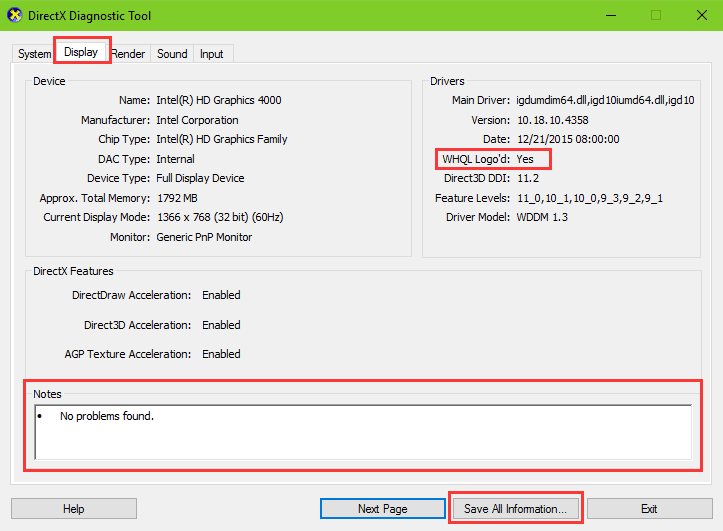 If there are any conflicts between the display drivers, you will find them in the Notes section at the bottom.
You can apply the steps to other driver tabs for the driver signature information you need. Also, you can click the Save All Information button to export the text file.
Way 2. Use File Signature Verification to Check If Drivers are Signed
The tool above provides you with information of only several drivers, but if you want more, File Signature Verification could be helpful to check all the unsigned drivers.
1. Launch Run on Windows 10 and type sigverif into the box, and then click OK.
2. Click the Start button to scan all the device drivers. This will take you a little while.
3. Once the scanning is finished, if there no unsigned drivers, SigVerif will notice you "Your files have been scanned and verified as digital signed".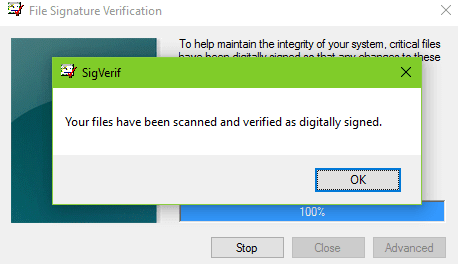 But if there are, all the unsigned drivers will be displayed in the results.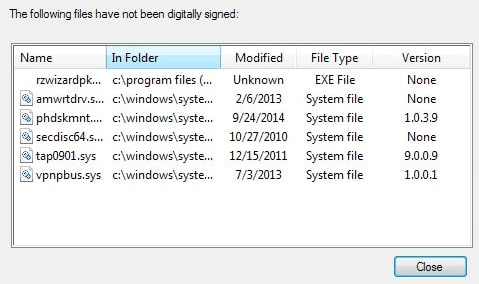 You can also access to this by click the Advanced button after the scanning. And then click View Log.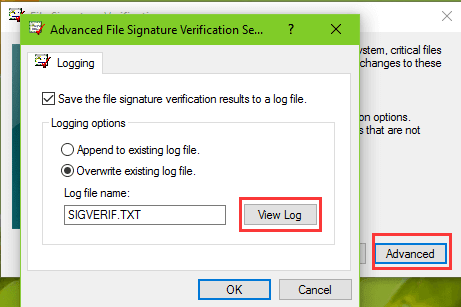 The opening text will show you all the signed or unsigned drivers on Windows 10.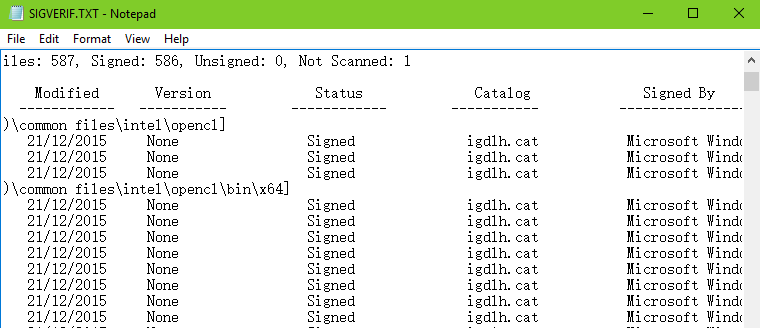 Read More:Top 2 Ways to Disable Driver Signature Enforcement on Windows
Way 3. Verify Driver Signatures via Driver Verifier Manager
Driver Verifier Manager is another handy tool you could use to identify if the drivers are unsigned on Windows 10. And here are the steps:
1. Right click on the Start button and select Command Prompt (Admin).
2. Type into verifier and hit the key Enter. This will open the Driver Verifier Manager.

3. Choose Create standard settings and then click the Next button.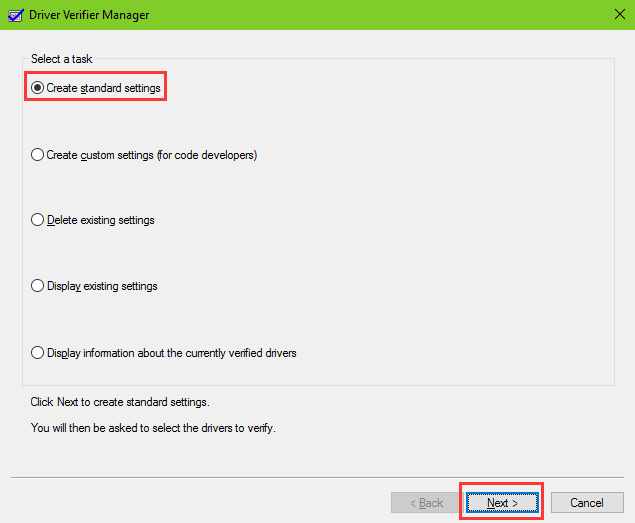 4. Choose Automatically select unsigned drivers and click the Next button to search for unsigned drivers.
If there are unsigned drivers, an error message will pop up. But if all the drivers are digitally signed by Microsoft, you will see message noticing you "No unsigned drivers have been found."
How to Fix Unsigned Drivers Issue on Windows 10
Now you've found all the unsigned drivers on your Windows 10, it is necessary for you to uninstall those drivers and reinstall drivers with digital signature in case hardware issues occur. You can use a safe and professional driver update utility, like Driver Talent, to help you fix the unsigned drivers issue on Windows 10. (Click the button to get one directly)
Driver Talent has received good review on Engadget and it provides myriad drivers with digital signatures. For more information, click here.
Thank you for visiting this post. If you have any doubt on how to check unsigned drivers on Windows 10, don't hesitate to ask your question in the comment section of this post, and we will try our best to help you.
Recommended Download