Download, Update and Install Mac Drivers for Windows 10/8.1/8/7/XP/Vista
Jun. 24, 2022 / Updated by Bessie Shaw to Windows Driver Solutions
Mac Drivers and Downloads Are Essential
"How to download Bootcamp drivers without Bootcamp assistant? It seems Apple does not let you download Bootcamp drivers outside of their assistant tool. Reinstalling OS X just for the drivers is ridiculous. Help!"
If you've installed Microsoft Windows 10, Windows 8, Windows 7 or Windows XP on your Mac computer, one of the very important things you should do immediately, is to download drivers on Mac for Windows OS, like the Mac drivers download for Windows 10. If the drivers on your Mac computer are outdated, corrupted, damaged, missing or incompatible, you will definitely have computer issues and the hardware and devices won't work properly.
Downloading the correct Mac drivers for Windows OS, like Boot Camp drivers download, Mac Wi-Fi drivers download, Mac Bluetooth drivers download, Mac sound driver download, printer drivers for Mac download, etc. is not so easy as it may seem. Many users may get the incompatible drivers. We recommend Driver Talent (former name: DriveTheLife) to help you out. This utility is all-in-one, free, safe and clean. It enables you to 1 click download all necessary Mac drivers for Windows 10, Windows 8.1/8, Windows 7/XP/Vista, either 64-bit or 32-bit.
Free download and install Driver Talent on your MacBook Pro (Retina), MacBook Air, MacBook, iMac, Mac mini, Mac Pro, iMac Retina 5K display to download or update drivers for Windows OS.
Updated: DriveTheLife has been updated to the new version called Driver Talent with a fresh new look.
How to Download, Update or Install Drivers on Mac for Windows 10/8.1/8/7/XP/Vista
Driver Talent enables you to download the best-matched Windows drivers on your Mac, update to the latest drivers and fix all driver problems. It runs on all Windows OS, including Windows 10, Windows 8.1, Windows 8, Windows 7, Windows XP, and Windows Vista.
Step 1. Download and Install Drivers for Mac on Windows OS
Run Driver Talent on your Mac computer on Windows OS and click "Scan". It will immediately find out all driver issues. 1 click the "Repair" button. It will help to download and install the missing Mac drivers as well as fix the corrupted drivers.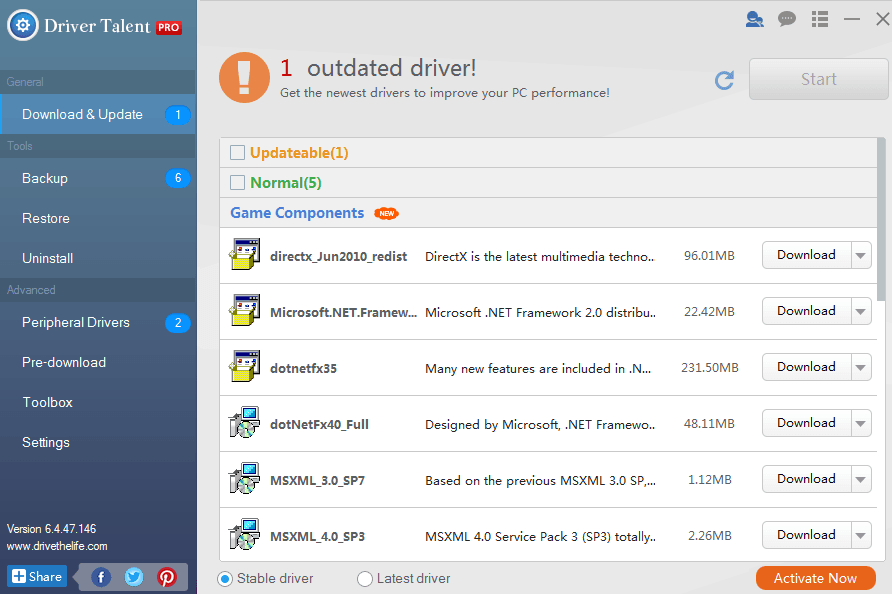 Step 2. Update Mac Drivers on Windows OS
OSToto Driver Talent offers all the latest driver vesions for you to update. To update to the latest drivers, select the "Latest driver" tab at the bottom of the software and you will update to the latest Mac driver versions.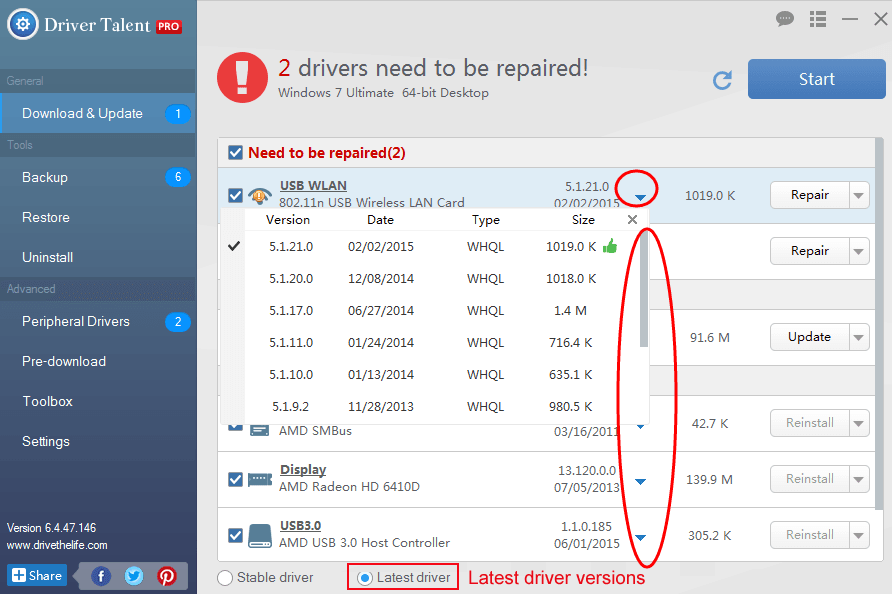 You can use Driver Talent to back up drivers or restore drivers.
After all is done, restart your Mac computer to complete the actions.
The Most Common Windows Drivers on Mac Computer
It's nice to experience Windows OS on a Mac computer. To avoid conflicts and errors, you'd better install all necessary drivers on your Mac. Here are the most common Mac drivers for Windows OS. Driver Talent can help to install all. You can also read more about Drivers Download on PCs.
| | | |
| --- | --- | --- |
| Drivers download for Mac Windows 10 | Drivers download for Mac Windows 8.1 | Drivers download for Mac Windows 8 |
| Drivers download for Mac Windows 7 | Drivers download for Mac Windows XP | Drivers download for Mac Windows Vista |
| Mac Canon drivers for Windows | Mac Epson drivers for Windows | Mac Nvidia drivers for Windows |
| Mac Sound driver for Windows | Mac Wi-Fi (wireless) driver for Windows | Mac Bluetooth driver for Windows |
| Mac Game driver for Windows | Mac Printer driver for Windows | Mac Brother driver for Windows |
| Mac Asio driver for Windows | UVC driver Mac download for Windows | Ntfs driver for Mac on Windows |
| HP driver for Mac download on Windows | Mac keyboard driver for Windows 7 | Mac track driver for Windows 7/8 |
| Mac mouse driver for Windows 7 | Mac sound driver for Windows 7 | Mac network adapter driver for Windows 7 |
| MacBook Pro drivers for Windows | MacBook Air drivers for Windows | MacBook drivers for Windows |
| iMac drivers for Windows | Mac mini drivers for Windows | Mac Pro drivers for Windows |
| Windows drivers on iMac Retina 5K display | Boot Camp drivers for Windows | And more. |
Recommended Download