Fix: Dedicated Graphics Card Not Working
Feb. 20, 2020 / Updated by Bessie Shaw to Gaming Solutions
Graphics card, one of the most important physical components of a computer, renders out all images and sends them to a display. For gamers, the performance of the graphics card plays a key role in playing video games. It's frustrating to have a graphics card problem while trying to play a video game. Unfortunately, most gamers should have experienced this.
Speaking of graphics card problems, many users have reported that their dedicated graphics cards were not working or not detected. This is one of the most common issues gamers may encounter. And here, we'll show you how to get rid of this issue easily. Before that, let's take a look at what a dedicated graphics card is.
What's a discrete graphics card?
There are two types of graphics cards: integrated and dedicated. An integrated graphics card is bound to the motherboard and shares RAM with the CPU, reducing the total amount of RAM available, while a dedicated graphics card has its own RAM and processor for generating its images, and does not slow down the computer. Dedicated graphics cards usually have higher performance than integrated graphics cards.
It's possible to have both dedicated and integrated graphics cards on the same PC. However, once a dedicated graphics card is installed, the integrated graphics card will no longer function until the dedicated graphics card is removed.
How to fix the dedicated graphics card not working issue?
If your dedicated graphics card was not working or not detected on a desktop PC, it's very likely that your monitor is plugged in incorrectly. To resolve the issue in this case, you need to make sure that the signal cable of the monitor is connected to the interface of your dedicated graphics card correctly. Don't plug it into the interface of the integrated graphics card.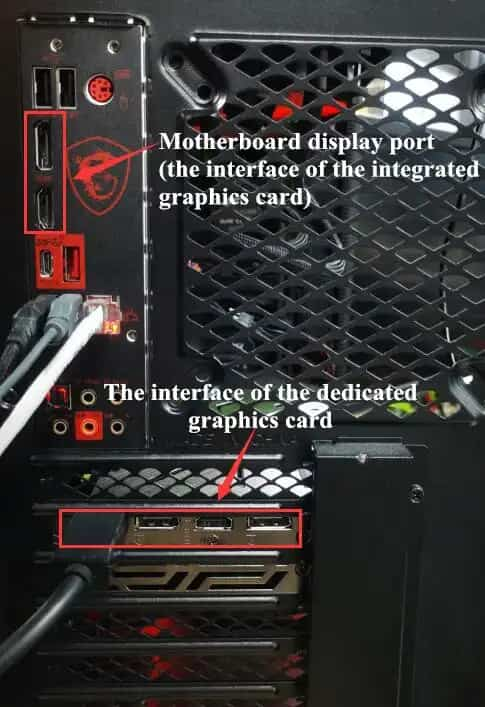 If you plug it in wrong, just shut down your PC and plug the cable into the right place, and then turn on the device. Well, isn't it pretty easy to do?
Please note that:
A monitor only needs to connect one signal cable. Prefer it to a dedicated graphics card. Don't connect the signal cable of the same monitor to the interface of the integrated graphics card and the dedicated graphics card at the same time. That's wrong.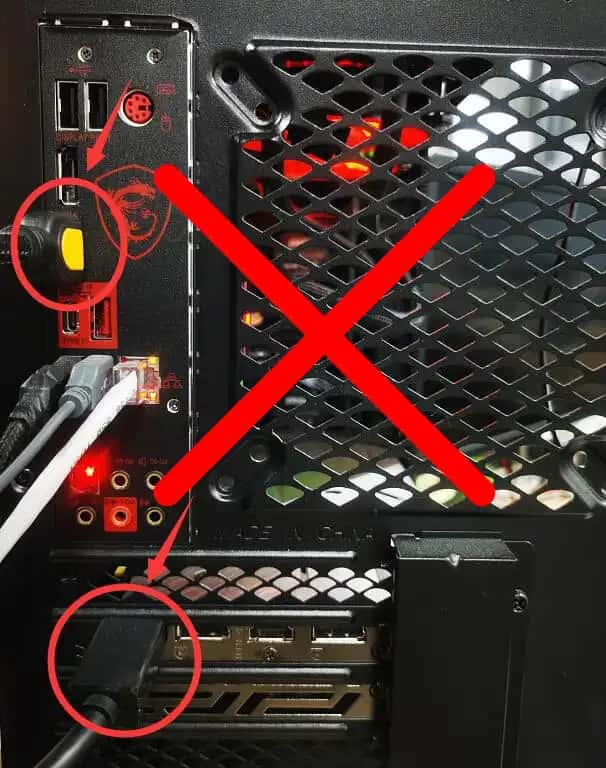 If you encounter the dedicated graphics card not working issue on a laptop, then probably it is a system problem. If updating your graphics driver doesn't work, it may only be resolved by reinstalling the system.
See Also: How to Fix GPU Not Detecting after Windows 10 Anniversary Update
Hope this can help you. Don't hesitate to leave comments below if you need further assistance. For more solutions to other games-related problems, please visit the Gaming Solutions section on this site.
Recommended Download