How to Reinstall Windows 10 on Your Desktop or Laptop
Jun. 24, 2022 / Updated by Bessie Shaw to Windows 10
Once your Windows 10 desktop or laptop encounters a serious issue and you've tried all the troubleshooting methods but only fail to resolve it, in this circumstance, you could try to reinstall Windows 10 to make your computer run normally again.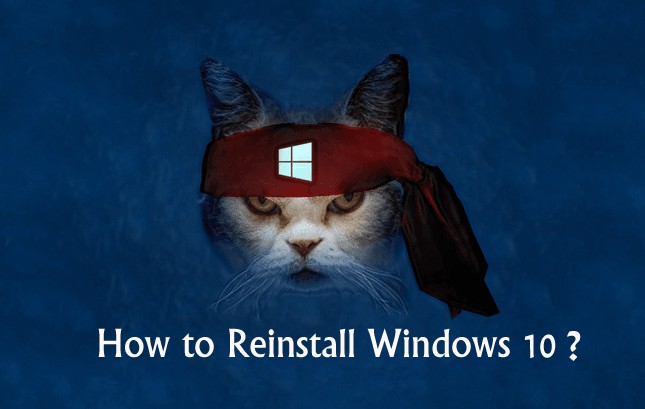 1. Backup Important Data before Reinstalling Windows 10
Before reinstalling Windows 10 or making a clean install of Windows 10, it is crucial to backup all the important data you have saved on your computer. It is easy to backup your files or folders with the tool File History included in Windows 10. Below are steps to use File History to backup your data automatically.
Step 1. Open Control Panel and click System and Security
Step 2. Click File History to open it
Step 3. Plug in an external hard drive or a USB drive and then click the Turn on button in the main window of File History
Step 4. The question "Do you want to recommend the drive to other members of your homegroup" will appear and click Yes or No
Step 5. File History will start to backup your data automatically
2. Reset Windows 10 without Losing Personal Data
You can reset your Windows 10 system without losing your personal data. The process is easy. You could choose to keep your files or remove them before reinstalling Windows 10.
Step 1. Click Search the weband Windows box in the task bar and type reset
Step 3. Select Reset this PC
Step 4. Select Get Started
Step 5. Select Keep my files
Step 6. After the reset process is complete, your PC will restart
Note: Any apps or drivers will need to be reinstalled after the reset has been completed.
3. Reinstall Windows 10 and Remove Everything

To perform a full-blown reinstall of Windows 10, you could take the following steps:
Step 1. Click Start and select Settings
Step 2. Select Update & security
Step 3. Under Reset this PC, Select Recovery
Step 4. Click Get started
Step 5. Select Remove everything
Note: A full reinstall of Windows 10 will not only wipe all your personal files on all of your drives, but also remove apps and drivers you installed.
Bonus Tip: Download and Install Windows 10 Drivers
After the Windows 10 reinstall is complete, you have to download and install the drivers for Windows 10. You could use Device Manager, or go to your PC manufacturer's support page to download and install the correct Windows 10 drivers. But if you don't want to do it yourself and prefer a reliable automatic drivers download utility, you could try Driver Talent, which is the easiest and quickest method to download and install the Windows 10 drivers for your desktop or laptop. All the drivers are collected from the official source (original manufacturers and Microsoft) and they are safe and well tested.
Click the button below to free download Driver Talent.
Below is the step-by-step guide to download and install Windows 10 drivers with Driver Talent.
Step 1. Scan Your PC
Launch Driver Talent. Click "Scan" to perform a free scan to find out the missing device drivers for Windows 10 in seconds.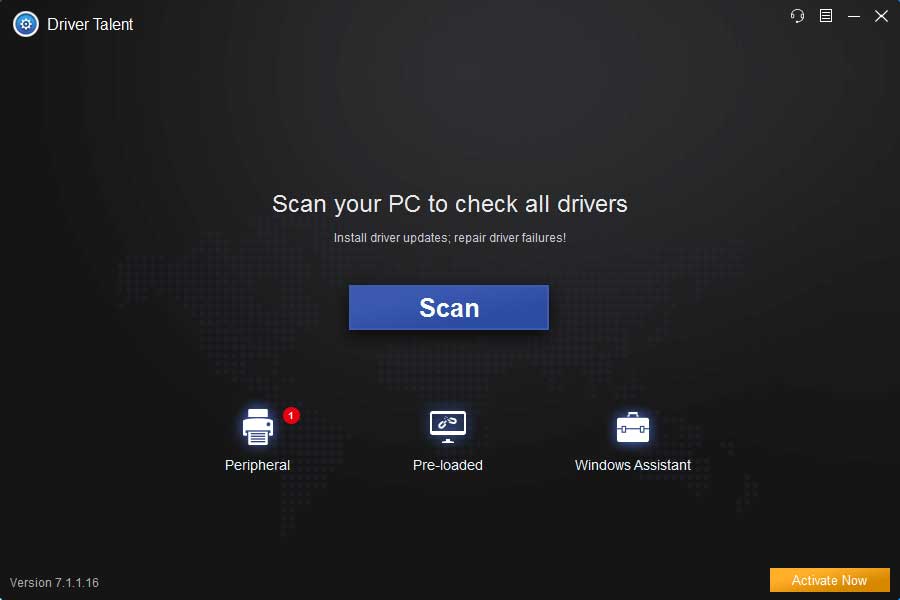 Step 2. Download and Install Windows 10 Drivers
One-click "Repair" to download and install the best-matched drivers automatically in the "Stable drivers" tab within quite a few minutes.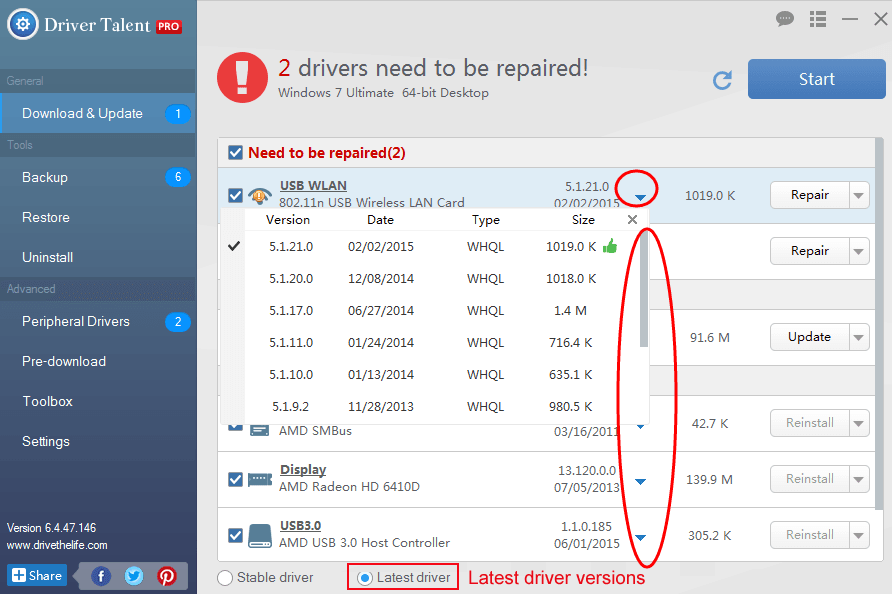 Step 3. Restart Your PC
Follow the on-screen prompts to make a restart of your PC to allow all changes to take effect.
For more information on Windows 10 drivers download, you could see Free Download and Install Drivers after Window 10 Update.
Note: It is highly recommended to use Driver Talent to backup your drivers in case of driver crashes in Windows 10. Besides, it also allows you to restore drivers to easily roll back your current drivers to a previous version.
It may be a chore for you to reinstall Windows 10 and it takes patience. Any problems and questions, please feel free to comment below for further assistance.
Recommended Download