How to Fix .Net Framework Error on Windows 10/8.1/8/7/XP
Jun. 24, 2022 / Updated by Freedom·SPN to Gaming Solutions
Need to Fix .Net Framework Error on your Windows Computer?
Recently, some users reported that when they installed some software especially game program, .Net Framework error happened while the installing is processing. They asked for help to fix .Net Framework error on Windows PC.
After searching on the web, this kind of problem is not rare. Many Windows computer users had the same experience. Especially, .Net Framework problems always occur on Windows 10 which has not good compatibility.
Symptoms and Causes of .Net Framework on Windows 10/8.1/8/7/XP
Sometimes, the .Net Framework error won't appear so obviously. Whenever it occurs in software installing, you will find one of two error codes. One is "0×80070643," and the other is "0×643".
The main reason for Windows .Net Framework error is the misconfiguration of files. Some files are not updated properly when certain software is being installed. Besides, if the hard disk has corrupted, Windows computer will also suffer from the .Net Framework error.
How to Repair .Net Framework Error on Windows 10/8.1/8/7/XP PC
Solution 1: Official Way via Microsoft Site
You can use Microsoft Automated Wizard to help you diagnose and repair the .Net Framework problems on Windows.
Steps:
1. Go to Microsoft's help and support site.
2. Conduct a search for the error you've received
3. Choose to Fix MSI software update registration corruption issues.
4. Follow the Wizard when prompted.
5. Restart your computer when finished.
Solution 2: For Windows 10 System to Fix .Net Framework 4.5 Is Not Installed.
Windows 10 has come with .Net Framework 4.6. If you want to install .Net Framework 4.5 or .Net Framework 4.5 which can't be installed in Windows 7/8, you can take this method.
Firstly, use Windows Update in system setting to check if the following Microsoft updates are installed: KB3081448, KB3081449, KB3081452.
Then, check and repair the .Net Framework error by the following steps:
1. Edit the registry to change the system's .NET version: Press Windows shortcut keys Win + R on the keyboard to bring up the Run window, enter REGEDIT and click OK.
2. Navigate to the following keys: HKEY_LOCAL_MACHINE\SOFTWARE\Microsoft\NET Framework Setup\NDP\v4\Client
3. On the right pane, make note of the value of the Version key. Double-click Version and change the value to 4.5.
4. Close the Registry Editor and then install your Autodesk software.
Once finished, go back to the REGEDIT and change the .NET version back to what it was.
Solution 3: Use Driver Talent to Fix .Net Framework Errors on Windows Computer
The professional Windows driver updater—Driver Talent contains a .NET error troubleshooter. It can help you deal with .Net Framework problems in Windows 10/8.1/8/7/XP with one-click.
Step 1: Download and install Driver Talent on your Windows computer.
Step 2: Click Scan button to find all possible driver problems in you Windows 10 PC.
Step 3: You will see a Toolbox menu on the right side. Click the menu and choose the PC Repair.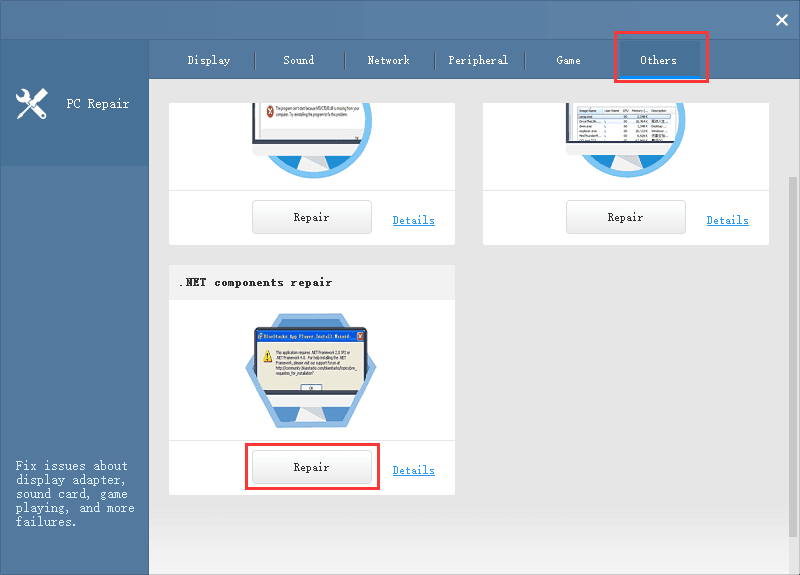 Step 4: You will see the .NET components repair feature under the Other tab. Click it and go to ".NET component repair" to fix the .Net Framework problems.
Also, if your PC runs into .dll files missing errors, you can use the DLL Files Helper in the Toolbox menu to download proper .dll files you need.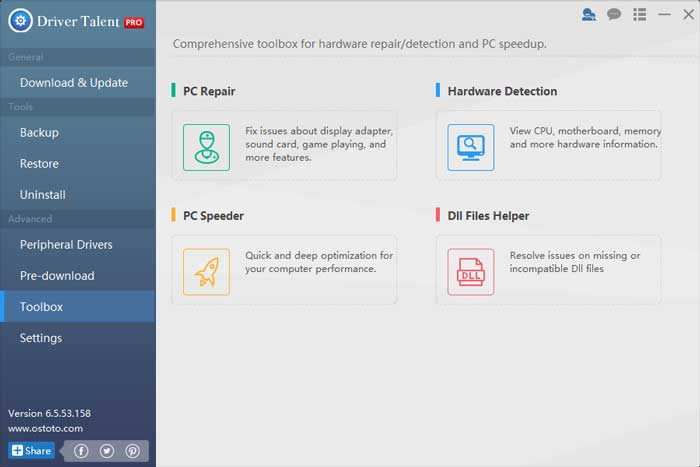 That's it. If you have any further suggestions or confusions about how to fix Windows .Net Framework error, comment below or go to our official forum to share your opinions.
Recommended Download