Fix: Red Screen after Windows 10 April 2018 Update 1803
Jun. 24, 2022 / Updated by Bessie Shaw to Windows 10
Recently, many computer users complained about screen issues after they got the new Windows OS version, Windows 10 April 2018 Update 1803. These issues include black screen, blue screen, screen flickering and even red screen (also called RSoD, Red Screen of Death). Though red screen does not happen as frequently as other screen issues, it is dreadful when it occurs. It may damage your computer system if you don't fix it properly. This post aims to help users who are stuck in this dreadful issue. If you are one of these users, try the following methods.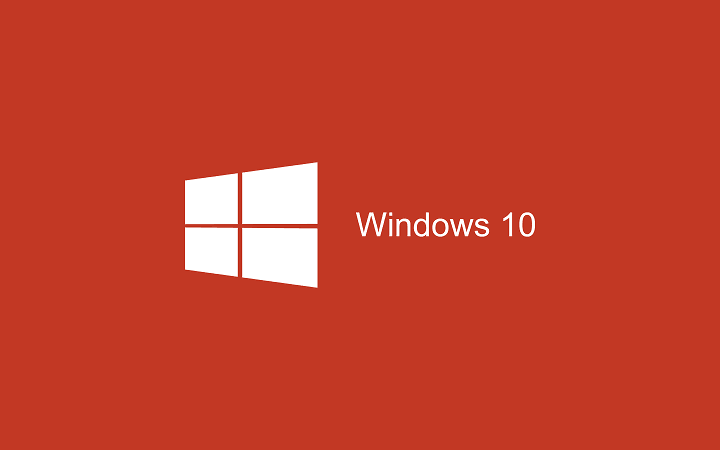 Method 1: Enter Safe Mode to Have Your Graphics Drivers Updated or Repaired
The broken or outdated Graphics Drivers are reported to be one of the causes of red screen after Windows 10 April 2018 Update. In order to have this issue resolved, you can try to repair or update your Graphics Drivers at first.
Also read: 2 Ways to Update Outdated Drivers in Windows 10
You can choose to update your Graphics Drivers manually or by using driver update utilities. No matter which method you use, the first thing you need to do is to enter the Safe Mode. You can refer to: How to Enter Safe Mode in Windows 10, 8.1, 8, 7, Vista, XP. For computer novices, it is highly recommended to use a reliable driver update utilities like Driver Talent. This free utility can detect all your driver issues instantly. After the scan, it will help you repair or update drivers to the latest or best-matched version, which will never bring corrupts and wrong files.
Click the button below to download Driver Talent immediately and do as follows:
Step 1. Boot into Safe Mode with Networking
You can follow this easy way: press F11 > Advanced Startup > Troubleshoot > Advanced options > Startup Settings> Restart > press F5 > Enable Safe Mode with Networking.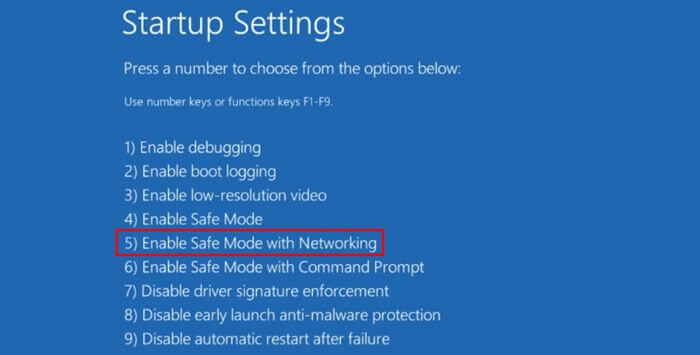 Step 2. Run Driver Talent to Scan Your Computer
Launch Driver Talent and click "Scan" to perform a full scan on your computer. Then the problematic drivers will be listed, including your Graphics Drivers.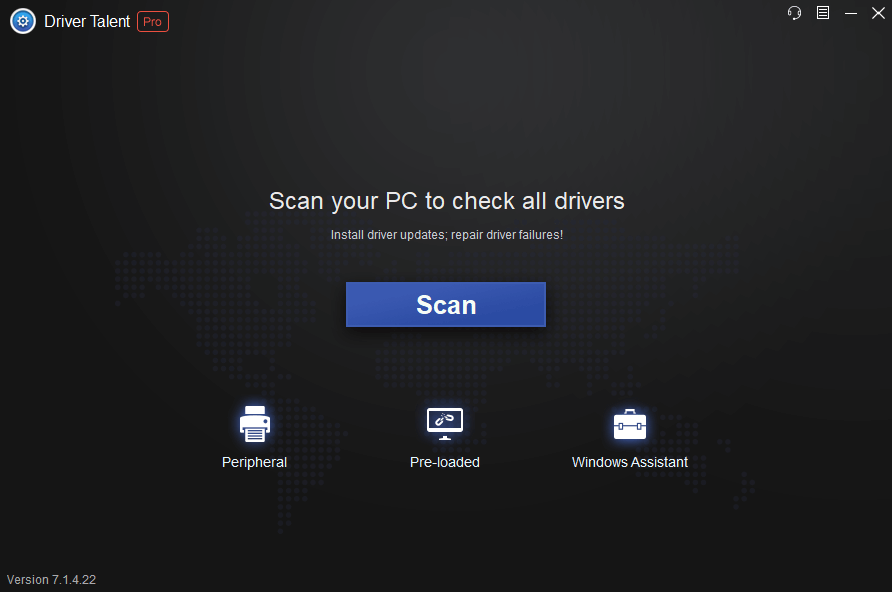 Step 3. Fix or Update Your Graphics Drivers
Click "Repair" to fix your Graphics Drivers if it is corrupted or damaged, or click "Update" to update the drivers to the latest version.
Step 4. Restart Your Computer
Restart your laptop/PC to take effect finally.
Method 2: Enter Safe Mode to Uninstall softOSD Software
According to the report, softOSD software can also lead to red screen of death after Windows 10 2018 update 1803. So it is suggested that you should remove softOSD software from your computer. Take the easy steps below:
Step 1. Boot computer into Safe Mode. You can follow the steps in Method 1.
Step 2. After you enter the Safe Mode, you can get to the Control Panel by typing "Control Panel" in the Search Bar.
Step 3. Locate the "Programs" and choose "Uninstall a program".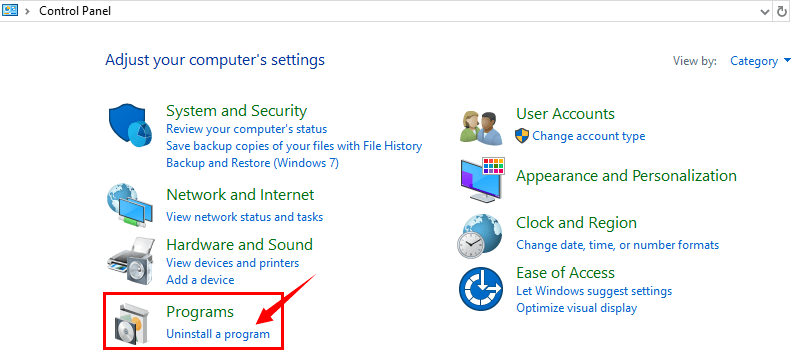 Step 4. Find softOSD software in the listed programs, and then double click it.
Step 5. If you are asked to remove the sds64a.sys files, just skip it.
Method 3: Update Your BIOS/UEFI to Fix Red Screen after Windows 10 2018 Update
Red screen on Windows 10 may be caused by your outdated BIOS or UEFI (what the BIOS evolved to). In order to resolve this issue, you can try to update your BIOS/UEFI.
Refer to this post:Easy Way to Free Update Your BIOS on Dell, Acer, Asus, HP, Toshiba, IBM, Sony, Lenovo
Hope the methods above would be helpful for you to resolve the red screen issue after Windows 10 1083 Update. Don't hesitate to leave your comment below if you have any questions. Any other solutions and good ideas are also welcomed.
Recommended Download