Fix: Blue Screen after Windows 10 April 2018 Update 1803
Jun. 24, 2022 / Updated by Bessie Shaw to Windows 10
After Windows 10 April 2018 Update 1803 version released recently, a large amount of users express their complaint on social media platform for this version is causing BSoD (Blue Screen of Death, usually called Blue Screen as well) error on their laptops/PCs. The error may occur when they are starting up the computer or operating this new system. Here are some common BSoD error codes: Bugcode_USB_Driver, MEMORY MANAGEMENT, Kmode_Exception_Not_Handled, Driver_Violation and so on. And one of these most common stop codes is CRITICAL_PROCESS_DIED. If you are also suffering this issue, the solutions below may do you a favor.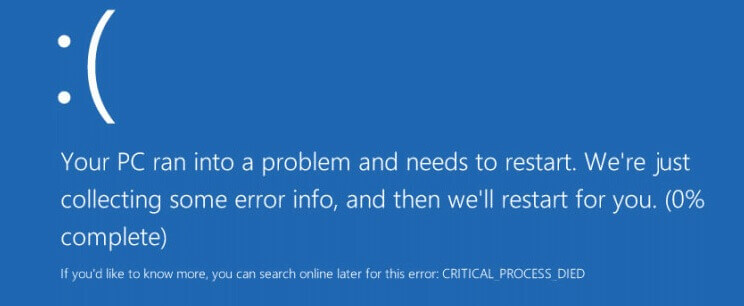 Solution 1: Update the Graphics Driver to Fix the Blue Screen after Windows 10 2018 Update
According to the online survey, the outdated Graphics Driver is one of the causes for Blue Screen after Windows 10 Update 1803 in April 2018. Every time you upgrade your operating system, your existing hardware drivers may become incompatible with the new system. So the first thing we can do is to update the Graphics Driver.
Also read:2 Ways to Update Outdated Drivers in Windows 10
If you are just a computer novice, the most time-saving method for you is to use Driver Talent. It is a reliable download and update utility for drivers, which can identify whether your graphics driver is outdated, missing, corrupted or broken instantly, and then repair or update it automatically in minutes to make your Windows 10 computer run normally again.
Click the button below to download Driver Talent directly and take the following steps:
Step 1. Scan Your Desktop/Notebook

Install and launch Driver Talent. Click "Scan" to perform a full scan on your computer. Then the problematic drivers will be listed, including the Graphics Driver.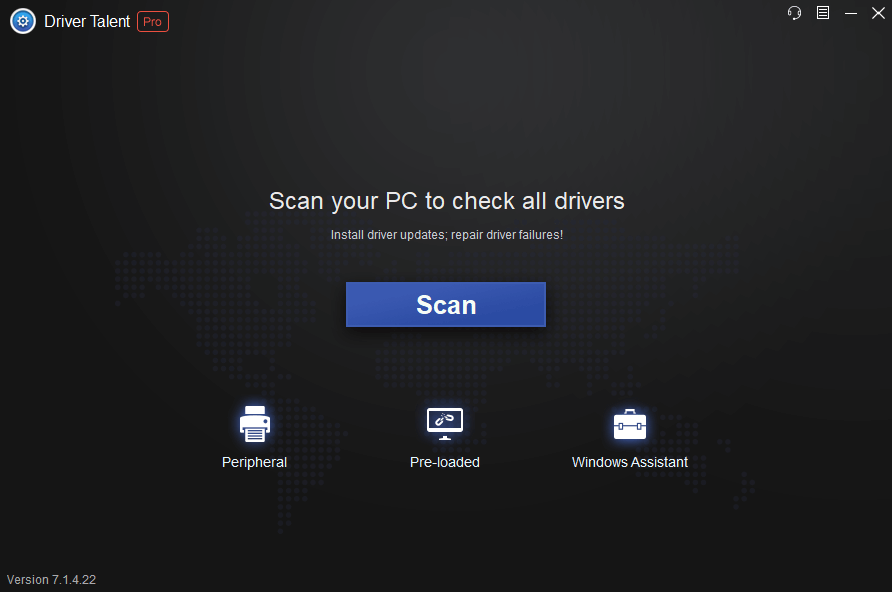 Step 2. Repair or Update the Graphics Driver
If your graphics driver is corrupted, broken, damaged or missing, click "Repair" to fix it. Or click "Update" to update your driver to the latest version.
Step 3. Reboot Your Computer
Restart your laptop/PC to take effect after the graphics driver update is complete.
Solution 2: Update Your BIOS to Fix Blue Screen after Windows 10 April 2018 Update
The outdated BIOS can also lead to the Blue Screen of Death issue Windows 10 1803 April 2018 Update. To fix it, you should update your BIOS.
Please refer to this article: Easy Way to Free Update Your BIOS on Dell, Acer, Asus, HP, Toshiba, IBM, Sony, Lenovo
Solution 3: Enter Safe Mode to Fix Blue Screen after Windows 10 1803 Update
Safe Mode can also help you get out of the Blue Screen of Death issue after Windows 10 1803 Update April 2018. Do as followings:
Step 1. Press the F1l button to access to the "Advanced Startup" menu.
Step 2. Click "Troubleshoot" and then choose "Advanced options".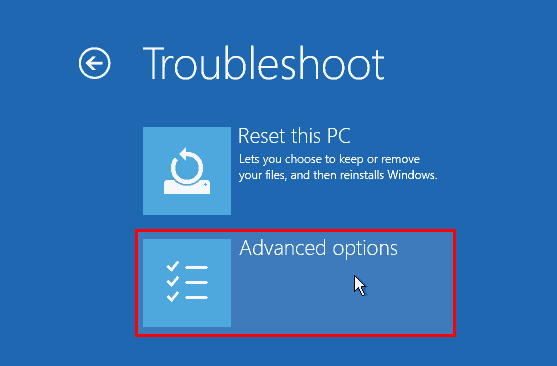 Step 3. Go to "Startup Settings" and then click "Restart".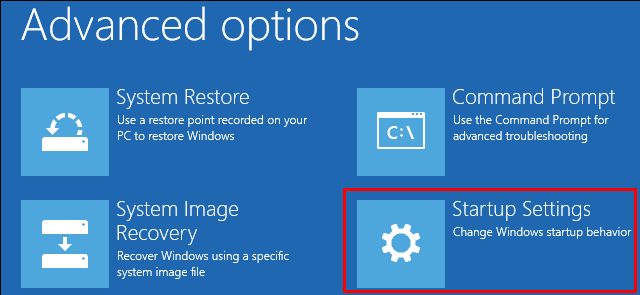 Step 4. Press F5 to choose "Enable Safe Mode with Networking".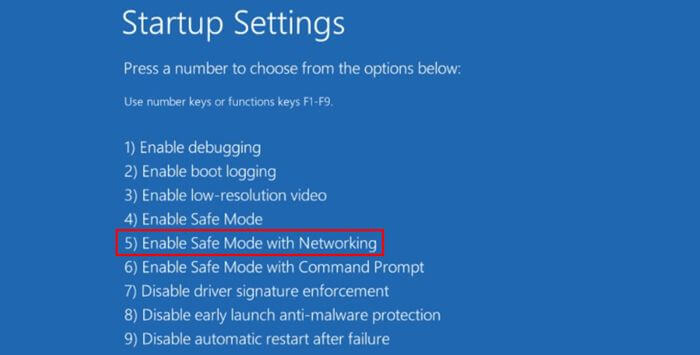 Step 5. Press Windows key + C.
Step 6. Select "Settings and Change PC settings".
Step 7. Select "Update and recovery" and "Windows Update".
Step 8. Select "View details" and "Check for updates". Under Optional, install the updates.
Solution 4: Roll Back to the Old System to Fix Blue Screen after Windows 10 Update 1803
If nothing above works for you, it's highly recommended to roll back to the old system you used before by performing a System Restore until Microsoft fixes this issue. Refer to: How to Use System Restore to Fix Windows 10 Issues
If you've ever created a system restore point, you can perform a system restore to a previous working state. Take these steps:
Step 1. Press F11 as soon as your computer powers on to get into the "Advanced Startup"menu.
Step 2. In "Advanced" options, click "Go back to the previous build" or "System Restore".
If all the above-mentioned solutions can't resolve your Blue Screen after Windows 10 April 2018 Update 1803 issue, please feel free to leave comments below this post or you can also share your solutions with us.
Recommended Download